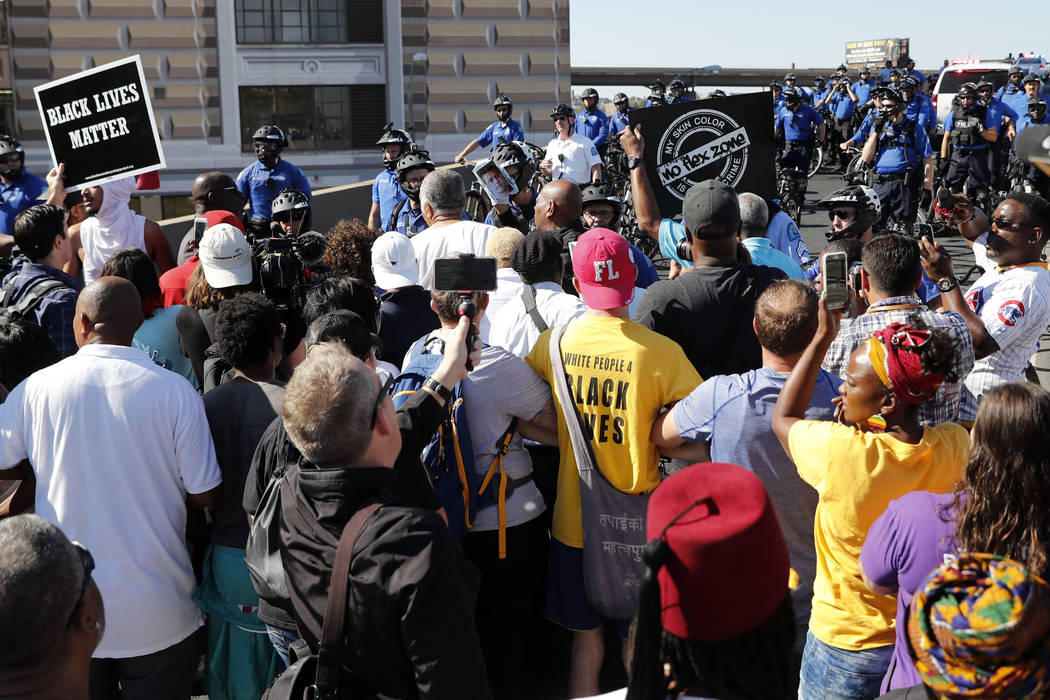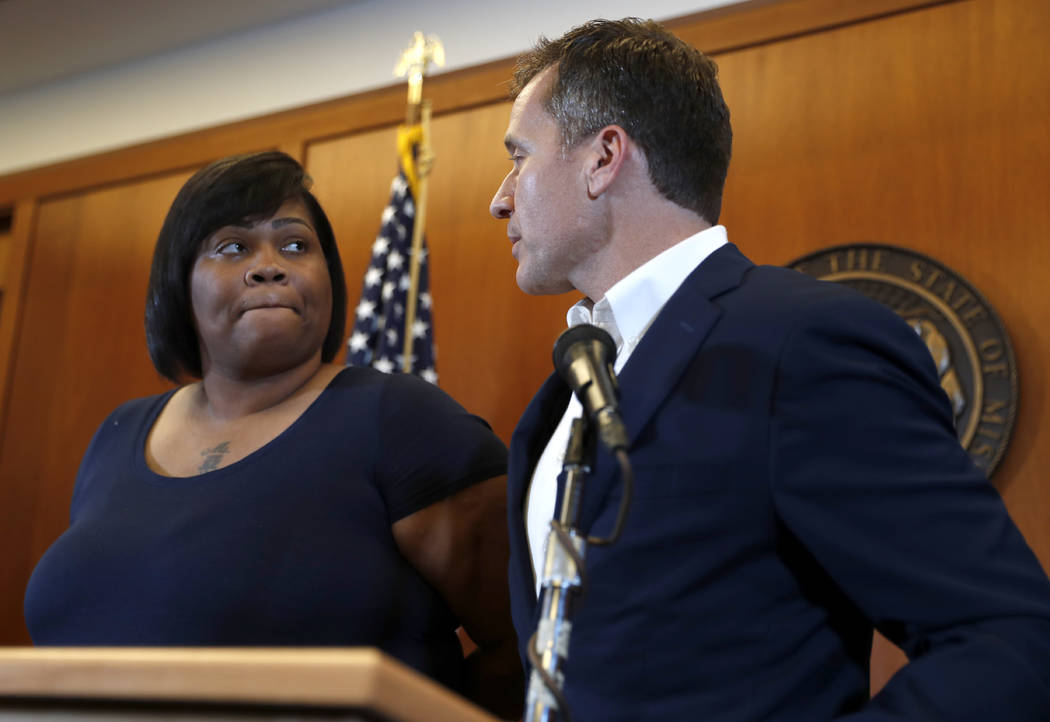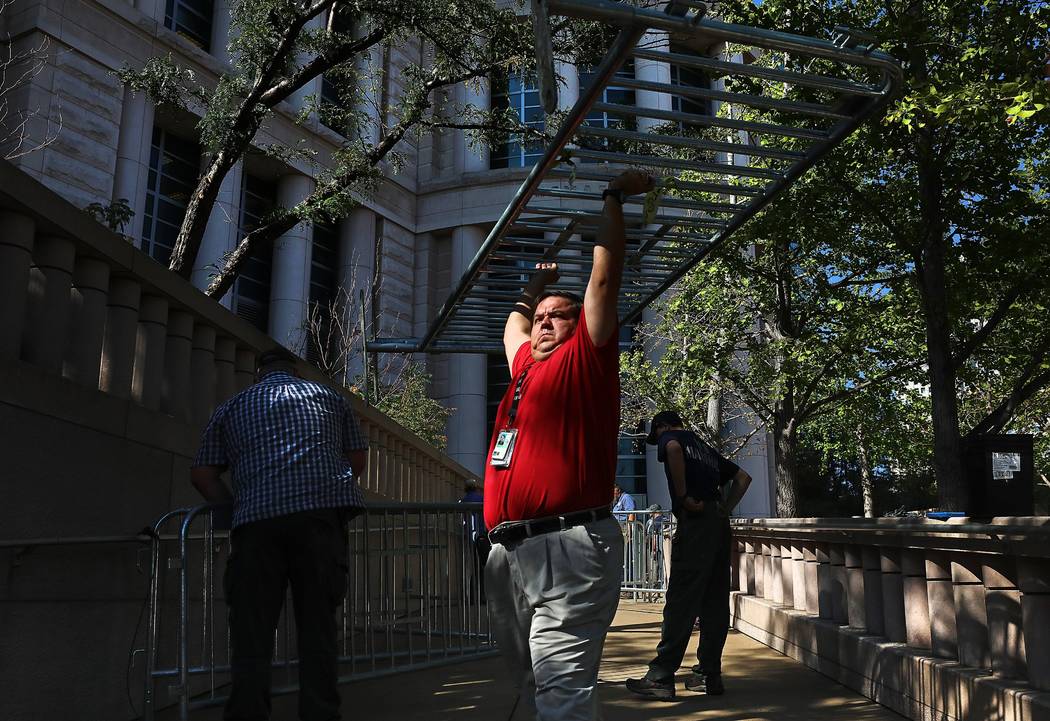 Dozens of protesters are facing off with police in riot gear in downtown St. Louis after blocking a bus filled with officers.
The protests come after a judge announced Friday that Jason Stockley was not guilty of first-degree murder in the 2011 death of 24-year-old Anthony Lamar Smith.
Hundreds of protesters are marching through city streets.
A smaller group stood in front of a city bus filled with officers in riot gear, blocking it from moving forward. The bus backed up and protesters again tried to stop it, with a few throwing water bottles. The bus moved less than a block before police in riot gear began pushing back the crowd.
Stockley shot 24-year-old Anthony Lamar Smith five times after a high-speed chase. Prosecutors alleged Stockley planted a gun in Smith's car after he shot him.