Report says Freddie Gray's injuries were in police van, not during arrest
April 30, 2015 - 12:08 pm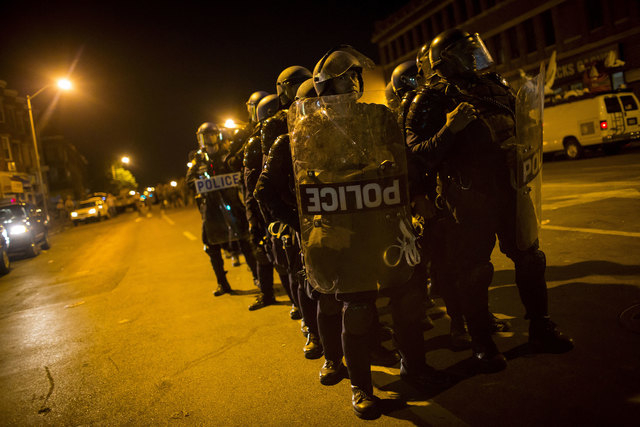 WASHINGTON — A preliminary probe has found no evidence that 25-year-old Freddie Gray was fatally injured during his videotaped arrest in Baltimore, a local ABC TV affiliate reported on Thursday, citing sources briefed on the police report and on findings made by the medical examiner.
The medical examiner found Gray's catastrophic injury was caused when he was slammed into back of the police transport van and apparently broke his neck. Law enforcement sources also said Gray sustained a head injury that matches a bolt in the back of the police van, the affiliate reported.
Gray's death a week after his arrest sparked violent protests over police treatment of minorities. The police report was not released to the public, but handed over on Thursday to the city's chief prosecutor. The U.S. Department of Justice has also launched an investigation into Gray's death.