Scorpion falls onto United flight passenger
April 13, 2017 - 11:54 am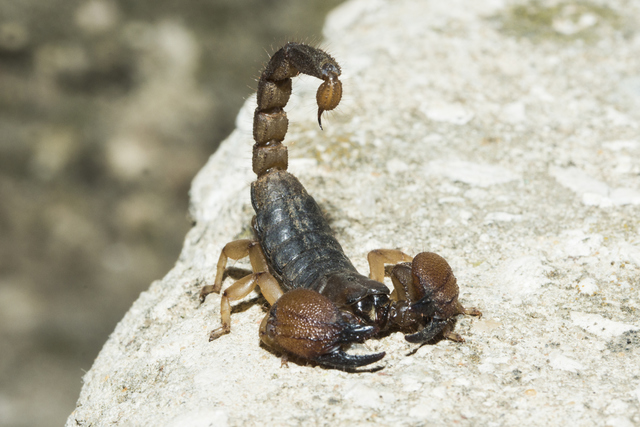 A couple returning from vacation in Mexico apparently brought on an unexpected passenger: a scorpion. It turned out to be another stinging moment in a tough week for the airline, according to a report by CNBC.
During a flight from Houston to Calgary, the creature dropped from the overhead bin, landing in the man's hair, according to news reports. When he shook it out onto his tray table and picked it up, it stung him.
The scorpion was disposed of in the toilet. And other than suffering what "felt like a wasp sting," the man was okay.
"Medical personnel met the aircraft after it arrived in Calgary," United spokesman Charles Hobart told CNBC.
"Talk about snakebit," said Andrew Gilman, a crisis management expert. "The next time United does its emergency protocols, they will be dropping insect repellant along with the mask."
The airline has been in damage control mode all week as it attempts to tamp down widespread criticism from a video of a paying passenger being forcibly removed by law enforcement officers from his seat to make room for airline personnel on an overbooked flight from Chicago to Louisville. That incident occurred Sunday.
United chief executive Oscar Munoz has repeatedly apologized to the passenger, who is a physician, and the airline has said it will reimburse all of the passengers on that flight.