SeaWorld subpoenaed in connection with 'Blackfish' investigation
Updated June 23, 2017 - 7:28 pm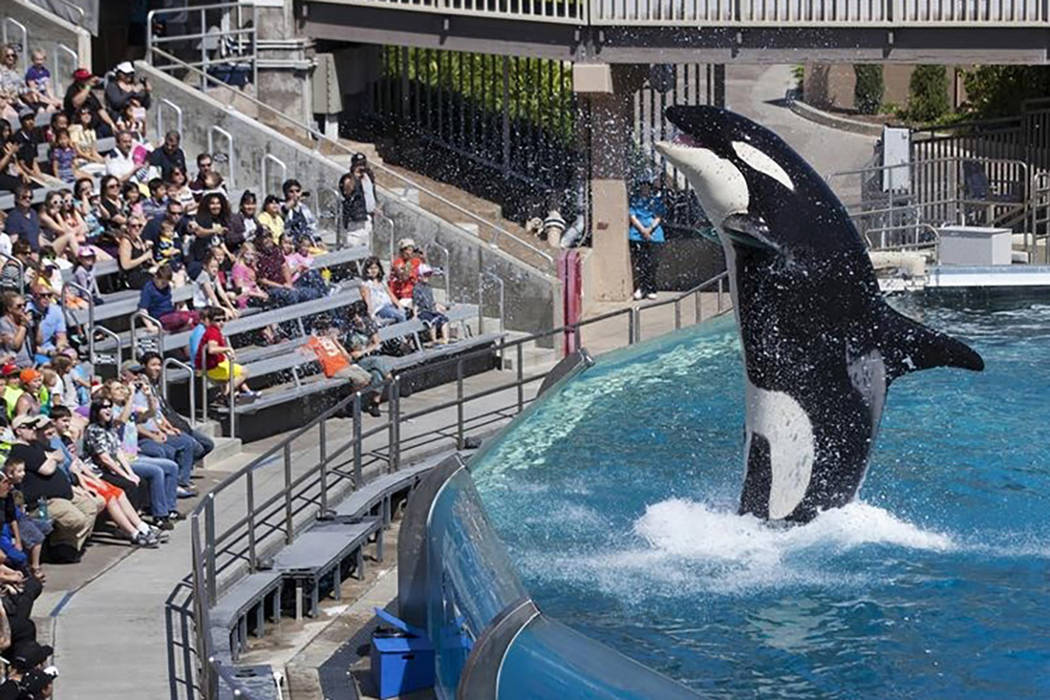 SeaWorld Entertainment Inc said on Friday it received a subpoena from the U.S. Department of Justice in connection with an investigation over disclosures made about the impact of the "Blackfish" documentary and trading in the company's securities.
The investigation relates to the disclosures and public statements made by the company, certain executives and individuals on or before August 2014, the company said.
"Blackfish," which was released in 2013, led to widespread criticism of the marine park operator as the documentary depicted the captivity and public exhibition of killer whales as inherently cruel.
Seaworld, which has reported falling revenues for the last three years, said in 2016 it would stop breeding killer whales in captivity.
The company said it has also received subpoenas from the staff of the U.S. Securities and Exchange Commission and has set up a committee comprising independent directors to deal with these inquiries.
Seaworld also said Chairman David D'Alessandro, who was voted out by at a shareholder meeting this month, will continue as the board's non-executive chairman till Dec. 31.
Reuters reported this month that SeaWorld's shareholders turned against D'Alessandro, opposing a bonus incentive payout to certain employees.
The board rejected D'Alessandro's offer to resign immediately in view of certain challenges that the company was facing, including the federal investigations, Seaworld said in a regulatory filing.
SeaWorld's shares were down 2.4 percent in after-market trading at $15.29.
Related
Killer Whale featured in 'Blackfish' dies at SeaWorld
SeaWorld will no longer breed killer whales
SeaWorld to phase out killer whale show, report says
'Blackfish' director denies SeaWorld's allegations