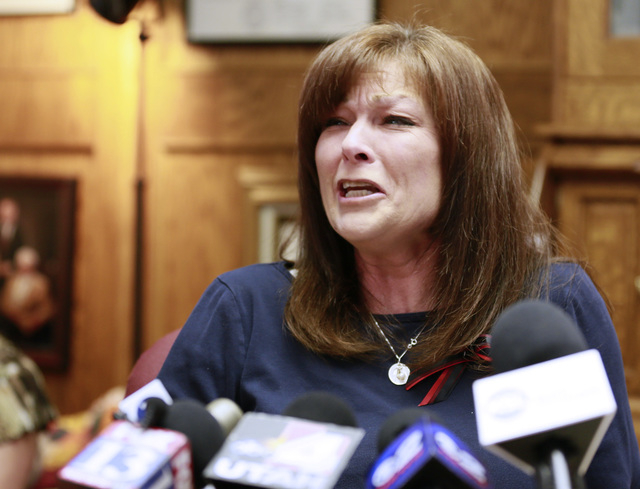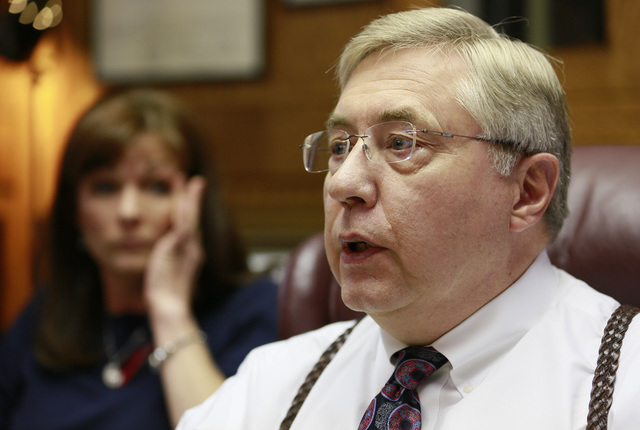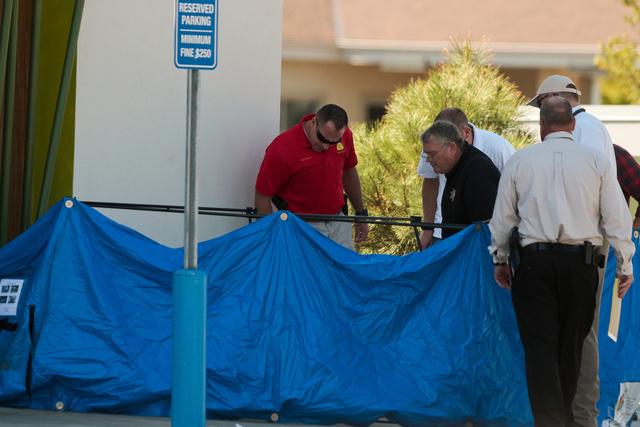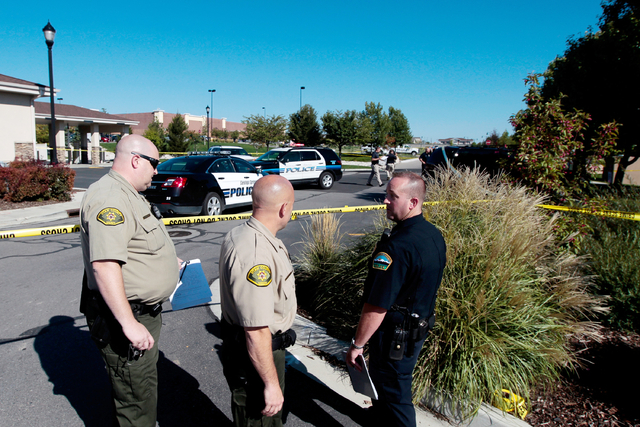 PROVO, Utah — Utah prosecutors announced Monday that officers were justified in fatally shooting a young black man who was wielding a sword as part of a Japanese anime costume.
Two Saratoga Springs officers were within their legal bounds when they shot 22-year-old Darrien Hunt on Sept. 10, Utah County Attorney Jeff Buhman said Monday in a news conference.
Buhman said the decisions by the two officers to fire at Hunt after he swung a three-foot steel sword at them were reasonable. Hunt pulled the sword without provocation and with speed and violence that made both officers fear for their lives, Buhman said.
Officials showed the sword at the news conference.
Hunt's family believes he was treated differently because of his race and that his actions didn't warrant deadly force. Police said race wasn't a factor in the shooting.
Robert Sykes, a lawyer for the Hunt family, is expected to respond to the ruling this afternoon. He has previously criticized police for being overzealous in their dealings with Hunt.
A search warrant released last week showed that police shot Hunt while he was running away because they thought he could hurt or kill someone after he swung the sword at them.
It said Hunt had been fired from his job after he didn't come to work, and his mother had told him he needed to get a job or leave the house by the end of the week. His brother told investigators Hunt had been making and using a hallucinogenic drug and was "obsessed" with a girl on Facebook who wasn't interested in him, according to the warrant filed in state court.
The morning of his death, a friend said he posted a message on Facebook saying, "I have a sword and I'm going to get shot," investigators wrote.
Saratoga Springs police Cpl. Matthew Schauerhamer and Officer Nicholas Judson, who are both white, confronted Hunt after someone saw him with the sword and called 911. They asked him to put the sword on the hood of a patrol car, but Hunt refused, saying the sword was his. Officers said they could give him a ride to Orem, but he'd have to give up the weapon.
The warrant says Hunt pulled out the sword and moved toward Schauerhamer, swinging it. Schauerhamer drew his gun and started firing. Judson also fired a shot after Hunt appeared in front of him and Hunt ran away, still holding the sword.
The events unfolded in a bustling retail shopping center, and officers feared for the safety of customers and employees in nearby shops, gas stations and restaurants.
Schauerhamer told investigators "he knew he had to stop Mr. Hunt before he was able to hurt or kill someone," the warrant states. He fired four more shots and Hunt fell, dead.
The report quotes two witnesses who saw Hunt swing the sword, which his brother later told investigators was dull but could hurt someone if it was swung.
An autopsy shows Hunt didn't have drugs in his system when he died of multiple gunshot wounds, including several to the back of his body.