Slippery suspect: Police remove snake from patrol car engine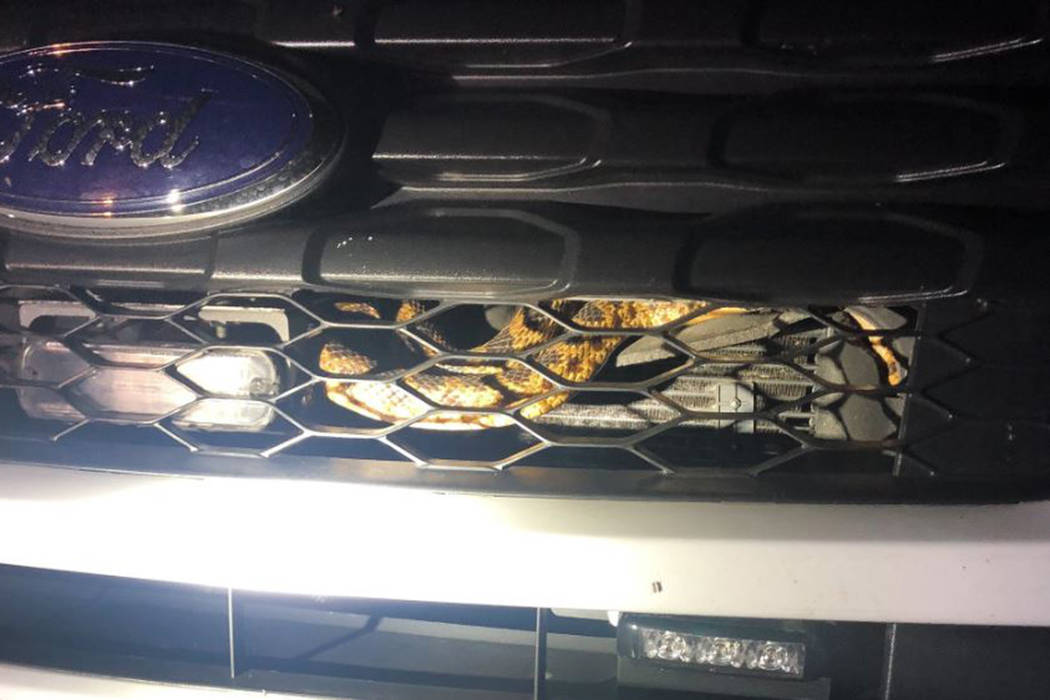 PARK FOREST, Ill. — How do you handcuff a snake?
Police in Park Forest, a Chicago suburb, spent 30 minutes removing a snake from the engine of a patrol car Wednesday night.
Chief Chris Mannino and another officer stopped their car when they spotted the 3-foot-long snake in the road. But the slippery serpent didn't surrender; it escaped under the car and into the engine area.
Last night Chief Mannino did a ride-along with Officer Walden for a few hours. It might be a long time before Chief Mannino decides to do another ride-along. #ParkForestWildlife #snakesinasquadcar #thatsthebiggestwildsnakeweveseen #notmyjob #someonecallazoologist #nope pic.twitter.com/QHSa0RH7WG

— Park Forest Police (@ParkForestPD) June 6, 2019
Mannino says he finally was able to grab the snake behind its head and safely remove it. After police posted photos on Twitter, readers recognized it as a snake that's native to northern Illinois.
The snake wasn't in custody for long. Police released it in a nearby forest.