South Korean ferry that sank 3 years ago brought to surface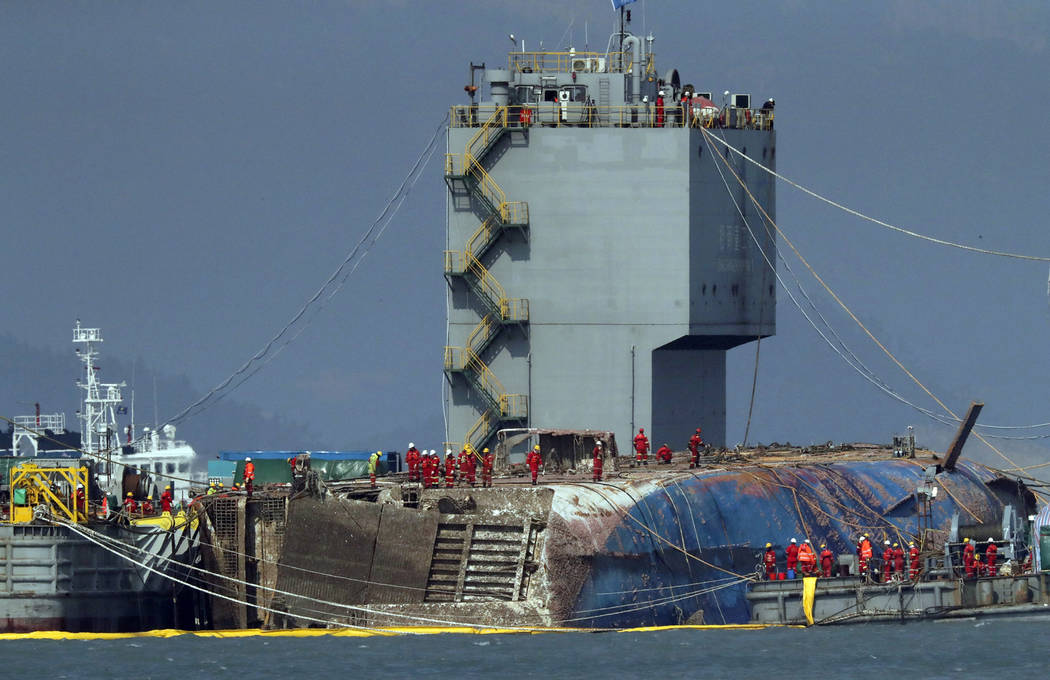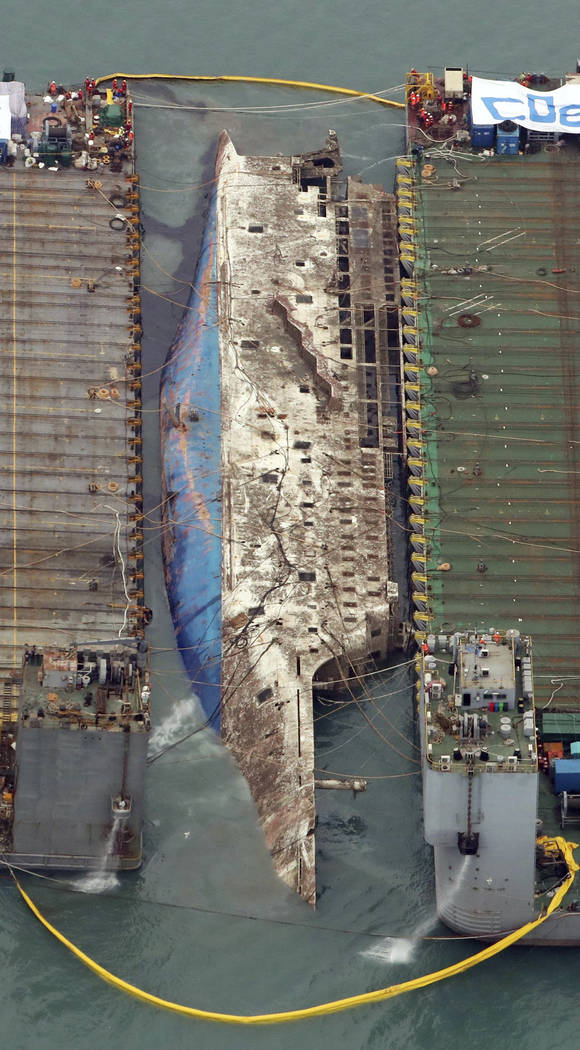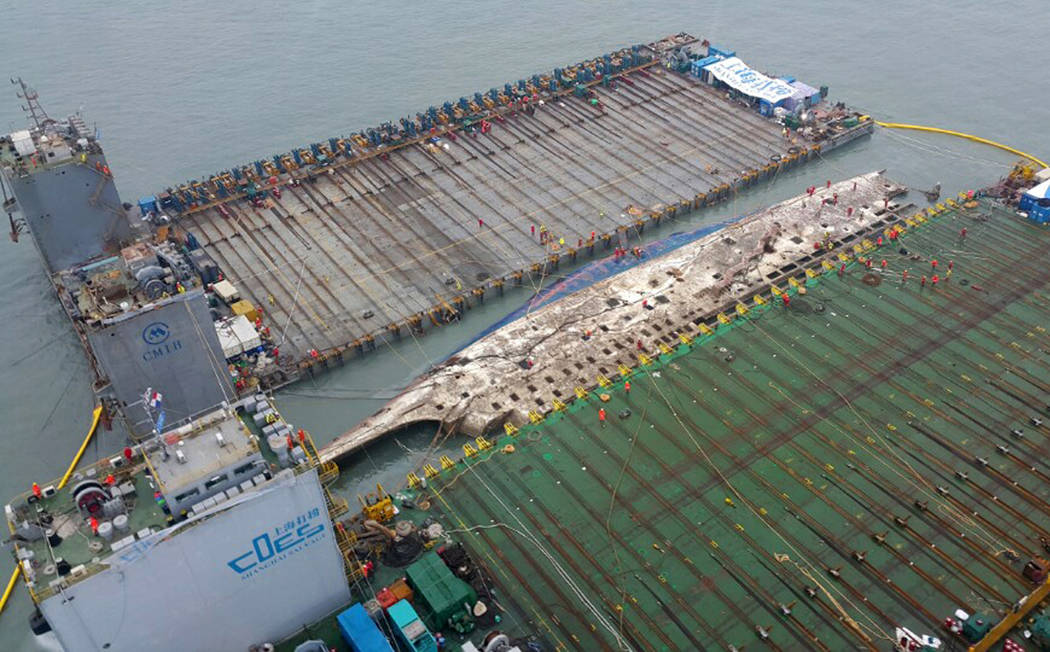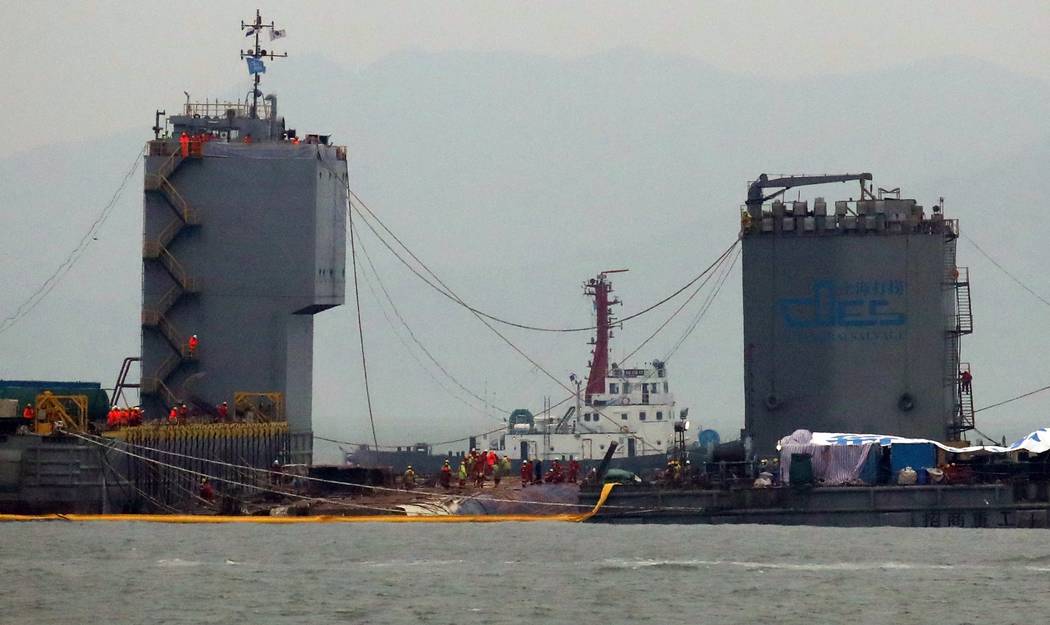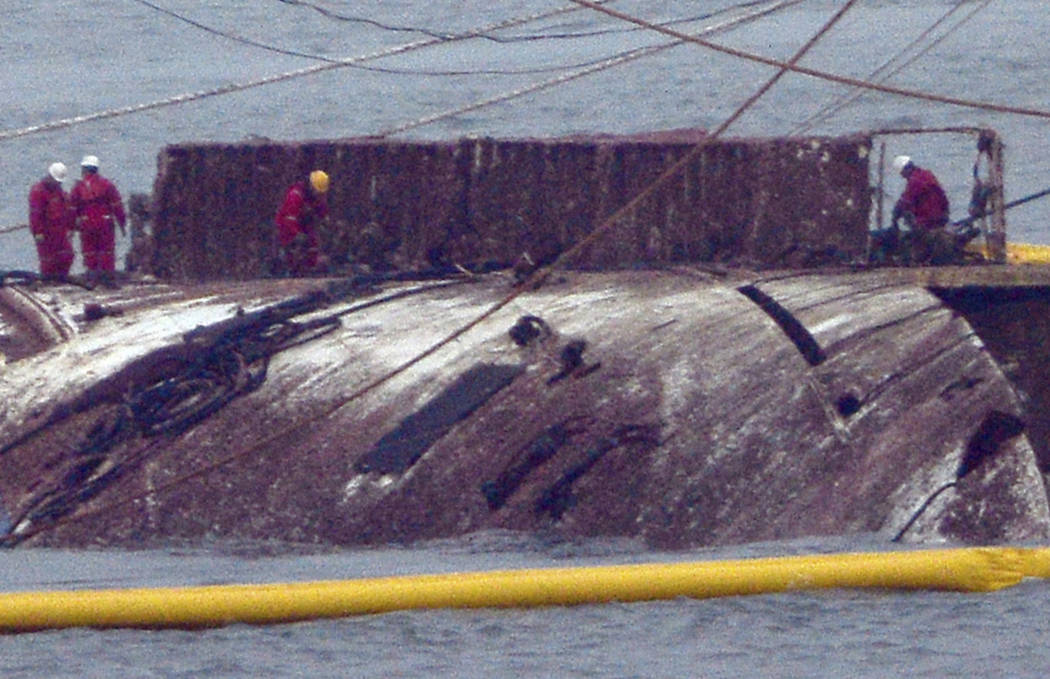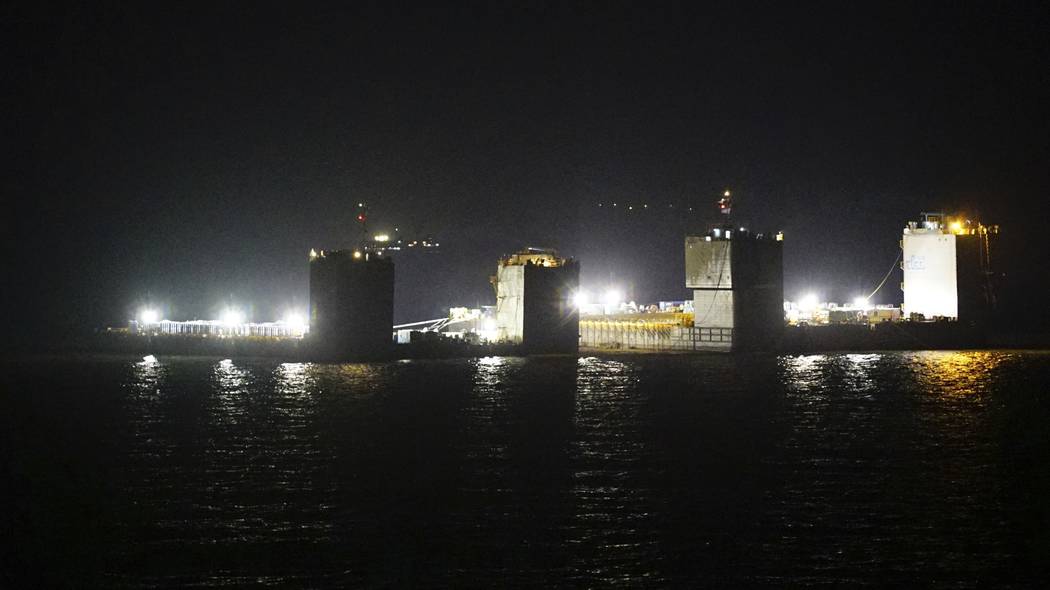 How do you lift 6,800-ton ferry from seafloor? Delicately
SEOUL, South Korea — How do you lift a corroded, 6,800-ton ferry lying more than 130 feet undersea, keeping it in one piece? It's a massive, delicate operation.
Salvaging the Sewol ferry, which sank off South Korea's coast in April 2014 began Wednesday, and by Thursday morning, some parts of the ship emerged above the surface and were visible on live TV footage. But fully retrieving the ship and moving it to port will still take two weeks. An overview of the salvaging process for the Sewol:
___
The site
The ferry sank in the Maenggol Channel off the southwestern coast. Maenggol means "fierce bones" and the waterway is notorious for dangerous currents. The initial searches when the ferry sank almost three years ago were hampered by strong currents and low visibility in the water, and two divers died while working on the search operations. The salvaging was started this week because of favorable weather conditions.
___
The recovery
The Sewol had been lying with left side buried, and South Korea wants to lift it as it is, rather than first pulling it upright. So divers put dozens of metal beams beneath the sunken ferry and connected them to two huge barges on the surface via 66 cables.
Salvage workers are now using those cables to slowly pull up the Sewol before they place it on a semi-submersible platform that will then move it to Mokpo port, about 55 miles away. The whole process, which involves emptying the Sewol of water and remaining fuel once it's loaded on that semi-submersible vessel, is expected to take about two weeks.
___
In one piece
The ferry likely weighs more than 10,000 tons because of the debris and mud heaped inside it. But the government decided to hoist it intact largely because that's what relatives of the victims want.
Most of the 304 dead were high school students on a field trip to a southern resort island, and nine bodies still haven't been recovered. Their families hope that lifting the ship intact might reveal those bodies and more evidence about what caused the sinking.
Experts say breaking up the ferry would make the salvaging easier but also could damage any possible bodies or allow them to be swept away.
___
The work
Fifty divers and up to 400 other workers are involved, many from a consortium led by China's state-run Shanghai Salvage Co., which was awarded the $76 million deal to salvage the ship. Shanghai's previous salvage work includes lifting the river cruise ship that sank in China's Yangtze River in 2015 and killed more than 400 people.
Once it's at the port, investigators will enter the ferry to search the interior for bodies or clues to what caused sinking.