Standing Rock Sioux Tribe files new legal challenge against Dakota Access pipeline
February 9, 2017 - 7:57 am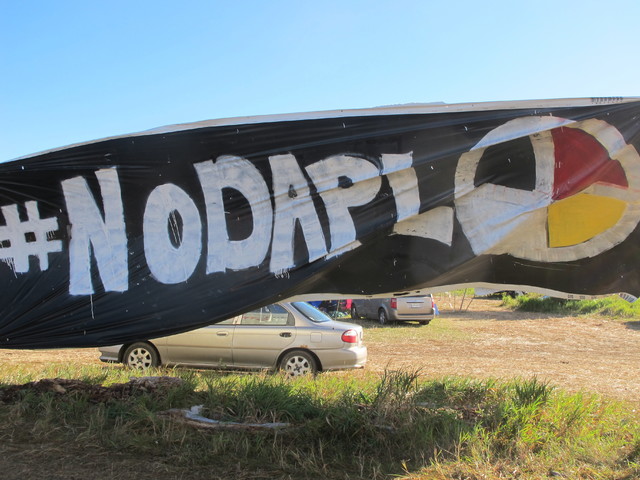 A Native American tribe said on Thursday it had filed a last-ditch legal challenge in a bid to block the $3.8 billion Dakota Access oil pipeline project after the company constructing it won federal permission to tunnel under the Missouri River.
"This administration (of President Donald Trump) has expressed utter and complete disregard for not only our treaty and water rights, but the environment as a whole," the Standing Rock Sioux Tribe said in a statement on their website.
The tribe and environmental activists have vowed to fight the 1,170-mile pipeline project, fearing it will desecrate sacred sites and endanger drinking water. Supporters say the pipeline will be a safer mode of transportation for the oil than rail or trucks.
Legal experts have said the Standing Rock Sioux faces long odds in convincing any court to halt work on the pipeline, which is being led by Energy Transfer Partners LP and could now begin operation as soon as June.
The U.S. Army said on Wednesday it had granted the final permit for the pipeline after an order from Trump to expedite the project. The army owns the land through its Corps of Engineers.
RELATED
Army to allow completion of disputed Dakota Access pipeline
ND landowners sue developer over Dakota Access pipeline easements
US Army Corps of Engineers denies Dakota Access Pipeline easement
Native Americans protest over North Dakota oil pipeline
As temperatures drop, clashes between Dakota pipeline protesters, police escalate
Pipeline protesters digging in for brutal North Dakota winter
Police evict oil pipeline protesters from private land in North Dakota
Las Vegas Paiutes to protest pipeline in solidarity with North Dakota tribe