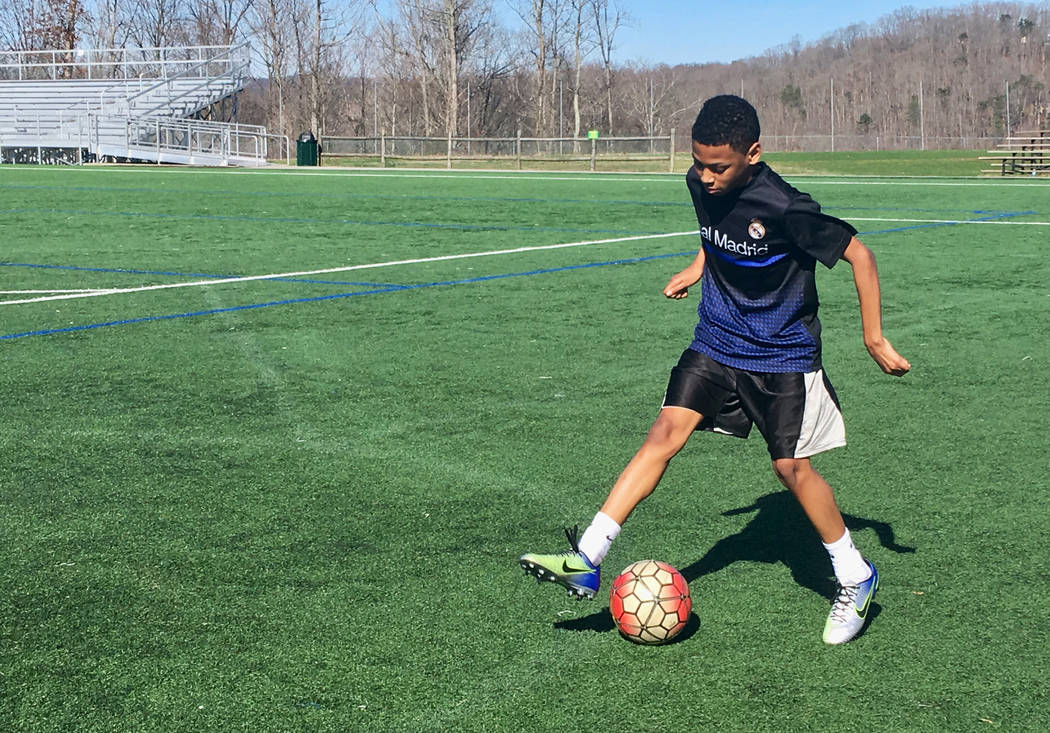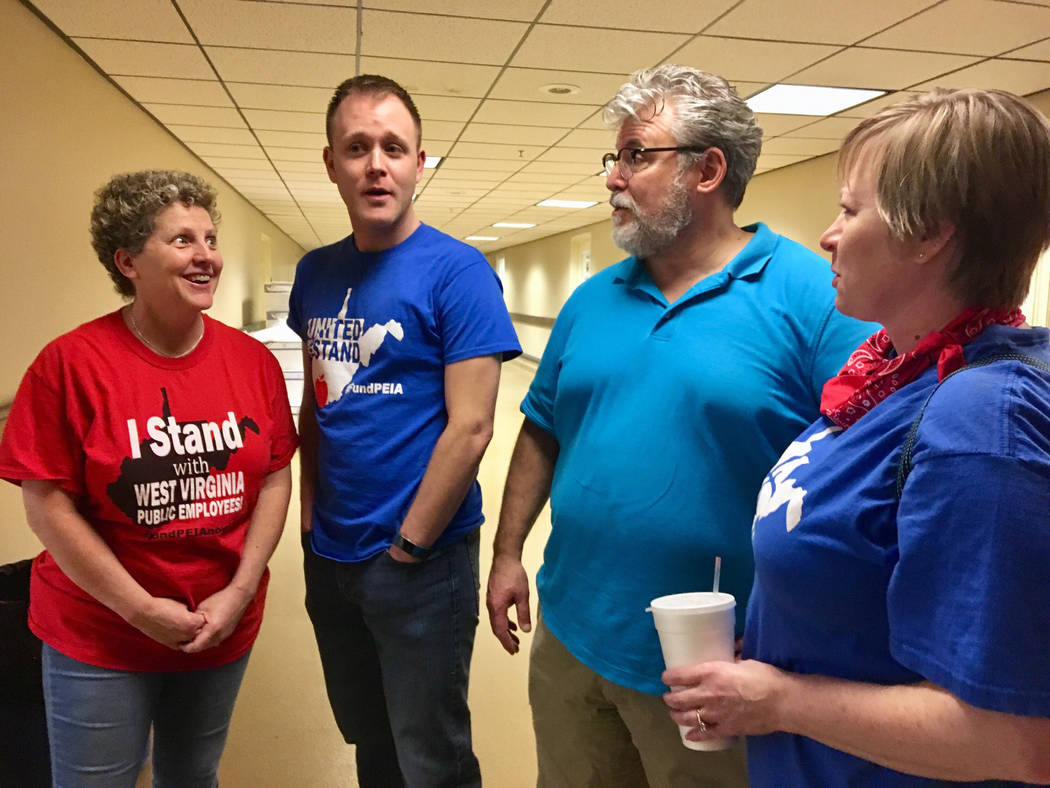 CHARLESTON, W.Va. — Thousands of striking teachers descended on the West Virginia Capitol on Monday, forcing officials to briefly cut off access to the building six days after Gov. Jim Justice and unions representing the teachers reached an agreement on a 5 percent pay raise that was subsequently rejected by the state Senate.
The Capitol — closed after 5,000 people had entered early Monday, posing security concerns — was reopened an hour later, but teachers continued to vent their frustration over the lack of progress in agreement over a pay raise. Their strike, in one of the poorest states in the country, has disrupted education, forced working parents to scramble for child care and put children who rely on meals at school at risk of going hungry.
The strike entered a new week Monday with teachers waiting for state lawmakers to agree on a pay raise; House and Senate negotiators scheduled a Monday afternoon meeting to try to resolve their differences. The statewide strike has kept public schools shut for 277,000 students and 35,000 employees for a week.
In a state with a 17.9 percent poverty rate, teachers, bus drivers and other volunteers are collecting food and helping to distribute it to students who rely on free breakfasts and lunches at school. Teachers were sharing stories about how they've donated their time, their own money or their own food for that cause. At least two GoFundMe pages have been launched in support of the walkout.
"It does make you feel good because we are helping them," said Ann Osburn, a special education teacher at Buckhannon Academy. "I think we're reaching as many as we can. We're getting as much help out there as we can for those kids."
Rachel Stringer, as a stay-at-home mom from Cross Lanes, hasn't had to struggle to find care for her five children, but numerous friends are in a bind. She said her biggest challenge has been making sure her children don't forget what they've learned this school year. Despite the long layoff, Stringer is supportive of the teachers.
"They deserve to be paid," she said. "They deserve to be able to have insurance."
The House approved a 5 percent pay hike for teachers last week, but the Senate agreed on 4 percent. Many teachers said they'd rather be in the classroom but believe they've come too far to back down.
"We feel like we're under attack constantly," said Cody Thompson, a social studies and civics teacher at Elkins High School. "Eventually whenever you're pushed into a corner, you've got to push back."
That leaves West Virginia's parents anxiously trying to fill their children's idle hours with something besides playing video games, and teachers showing rising discontent as the strike drags on amid concerns about their own income.
The teacher walkout over pay and benefits shuttered classrooms Feb. 22. Since then, angry teachers have gone to the Capitol to press legislators to raise their pay, among the lowest in the nation, after four years without an increase.
"What we're seeing is a movement in the U.S. Not just a labor movement. It's a class of people rising up," said Sam Brunett, an art teacher at Morgantown High School.
The walkout began after Justice signed a 2 percent pay raise for next year. After an initial round of protests, the House of Delegates later approved a 5 percent increase, negotiated last week between Justice and the unions.
Then on Saturday, the state Senate approved a 4 percent raise, prompting angry union leaders to vow to stay out indefinitely. The House wouldn't agree to the Senate's move, sending the bill to the conference committee.
To make ends meet for themselves, many of these teachers have side jobs.
Brunett does freelance art work on the side. Thompson has sold pizza, served tables and worked at a discount store. He now also works in a federally funded outreach program to help prepare students for college.
Kristie Skidmore, an elementary school reading specialist, has a clothing shop at her home.
"You're looking at people here who every day care about other people, other families. People's kids," Skidmore said. "But at the end of the day, now we're forced to be able to figure out how to care for our own families."
Elsewhere, Brady Stafford and about a dozen of his friends got in some extra practice at a South Charleston soccer field.
Stafford, a Charleston seventh-grader, said that since the strike began, he's attended sleepovers and played Xbox games.
At a nearby ice arena, Melissa Hodges took her two daughters for regular skating lessons. Additional bonding with mom aside, fifth grader Kelsie Hodges is ready to get back to school.
"I miss my friends," she said.