Tales of heroes from Pittsburgh synagogue shooting emerge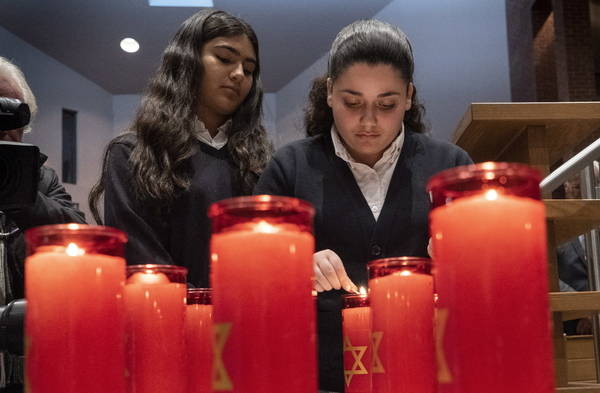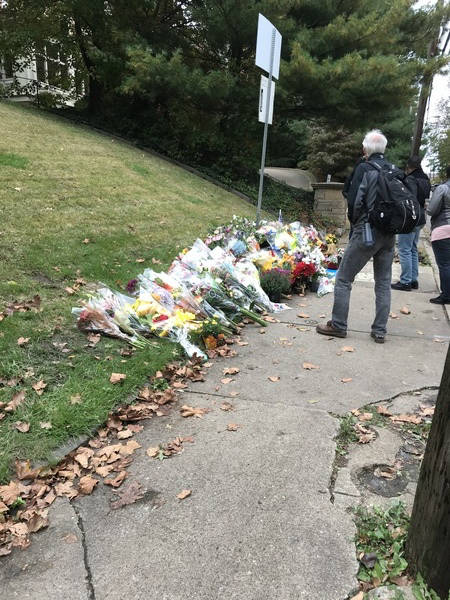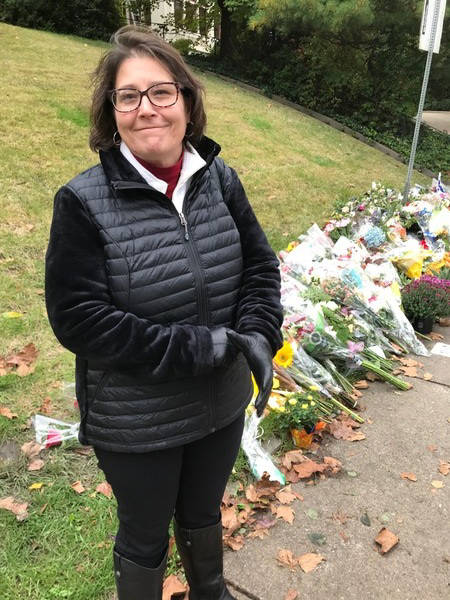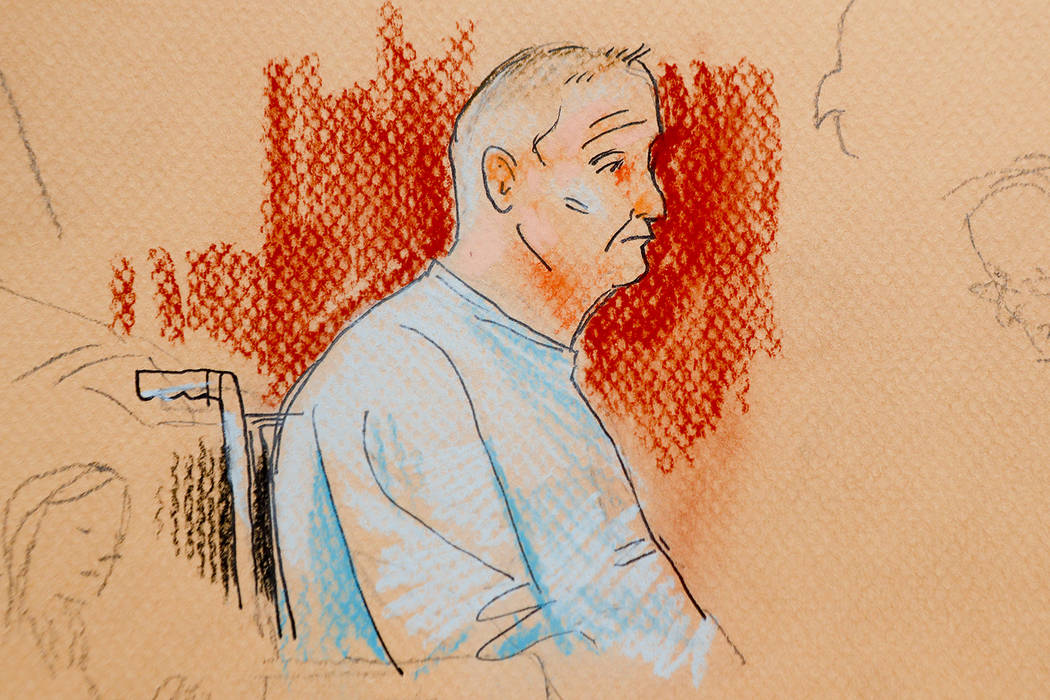 PITTSBURGH — Heroic stories about those who tried to save Jewish worshippers amid gunfire and chaos emerged Monday as the community tried to begin healing following the tragic synagogue shooting that claimed 11 lives.
"People are resilient. People will go back to their lives. Maybe not today, maybe not next week, but in three months," said Robert O'Doherty, 56, a university researcher who lives in the neighborhood.
The Squirrel Hill neighborhood serves as the heart of the Pittsburgh Jewish community, and it was Jewish worshippers who were targeted because of their faith. The youngest victim was 54, the oldest 97. The toll included a husband and wife, professors, dentists and physicians.
On Monday, people grappled with the senselessness of the tragedy as the gunman, Robert Bowers, appeared in federal court on charges that include hate crimes.
Bowers, who suffered gunshot wounds in a shootout with police, was wheeled into court. The 46-year-old truck driver was ordered held without bond.
A judge ordered him held without bail for a preliminary hearing on Thursday, when prosecutors will outline their case. He did not enter a plea.
Federal prosecutors are pressing for the death penalty against Bowers, who authorities say expressed hatred of Jews during the attack and later told police, "I just want to kill Jews" and "All these Jews need to die."
O'Doherty just shook his head at the thought of Bowers and other gunmen who have targeted racial and religious minorities in recent shootings, and even random acts of violence with mass casualties like the Las Vegas Strip shooting last year.
"All they are doing is pulling people together," O'Doherty told the Review-Journal. He noted that the Squirrel Hill neighborhood is home to Jews, Muslims, Christians and people who practice other religions.
O'Doherty said the crimes are committed by the delusional. "They sit in their little dark caves. You can't let these a******* win."
Expressions of sorrow
At a makeshift memorial down the street from the Tree of Life Synagogue, people placed bouquets of flowers and wrote expressions of sorrow and remorse in chalk on the sidewalk.
Light rain and dark brooding skies marked the day.
People came to remember not only the victims, but also the heroes, some of whom, like Dr. Jerry Rabinowitz, 66, made the ultimate sacrifice for their acts of bravery.
"He tried to assist some of the victims. He went out of the building and tried to come back in and he was shot," said Patricia Conderato, 50, a patient of Rabinowitz since she grew up in Squirrel Hill.
Rabinowitz was a doctor to Conderato when she was a young girl, and served as a pediatrician when she had a son.
"He was always there to help," she said.
Attorney Michael Metro, 52, said Rabinowitz was a pillar in the community and a doctor who, during the first days of the AIDS epidemic, treated patients with the suspected disease with dignity and without discrimination.
"I wouldn't be here right now if I didn't think so much about him," Metro told the Review-Journal.
Metro said Rabinowitz was "trying to help people when he was murdered."
Just outside the Tree of Life Synagogue, where the gunman used an assault rifle and three pistols to gun down his targets, well-wishers, neighbors and members of the congregation filed by to drop off flowers and pray at makeshift memorials.
Rabbi's actions hailed
Another hero hailed by survivors is Rabbi Jonathan Perlman of the New Life Congregation, which rented space in the basement of the Tree of Life Synagogue and was leading prayer when the gunfire and chaotic noises from the floor above signaled danger.
Perlman closed the door to their prayer room when he sensed danger and pushed the congregants into a supply closet where they hid.
One of the congregants, Melvin Wax, opened the door and was fatally shot. Two others also died.
A survivor, Barry Weber, told WPXI-TV Pittsburgh that he saw the shooter, but it was dark and the shooter did not see him.
"If there would have been light in that room you would be talking to my widow," Werber said.
Perlman remembered the three deceased members of his congregation at a Sunday vigil, where he spoke about the loss.
"We lost three pillars of our community," Perlman said, "we mourn their life," adding that what happened "will not break us."
Rabbi Jeffery Myers called 911 when gunshots rang out at the Tree of Life Synagogue. He credited police for their quick response and bravery to rescue and save those being terrorized inside the place of worship.
"It's because of their bravery and heroism that I am standing here," Myers said.
As the community prepared for burials, the White House announced President Donald Trump would visit on Tuesday, news that drew mixed reaction in the Squirrel Hill neighborhood. The first funerals also are set for Tuesday.
Trump denounced the evil of anti-Semitism immediately after the shooting, and suggested that more armed security in places of worship and schools could better protect gatherings from gunmen intent on killing innocents.
That suggestion was rejected by Pittsburgh Mayor Bill Peduto, a Democrat.
The mayor also suggested the White House confer with the families of the victims before his travel to the city.
"If the president is going to come here he has to come here to mourn," said Tammy Hepps, who wrote a letter to Trump demanding he denounce white nationalism and tone down the political rhetoric that some believe has stoked recent violence.
But Myers said the president would be welcomed at any time.
Contact Gary Martin at gmartin@reviewjournal.com or 202-662-7390. Follow @garymartindc on Twitter.