'This is just unreal': Storm dumps more snow on California — PHOTOS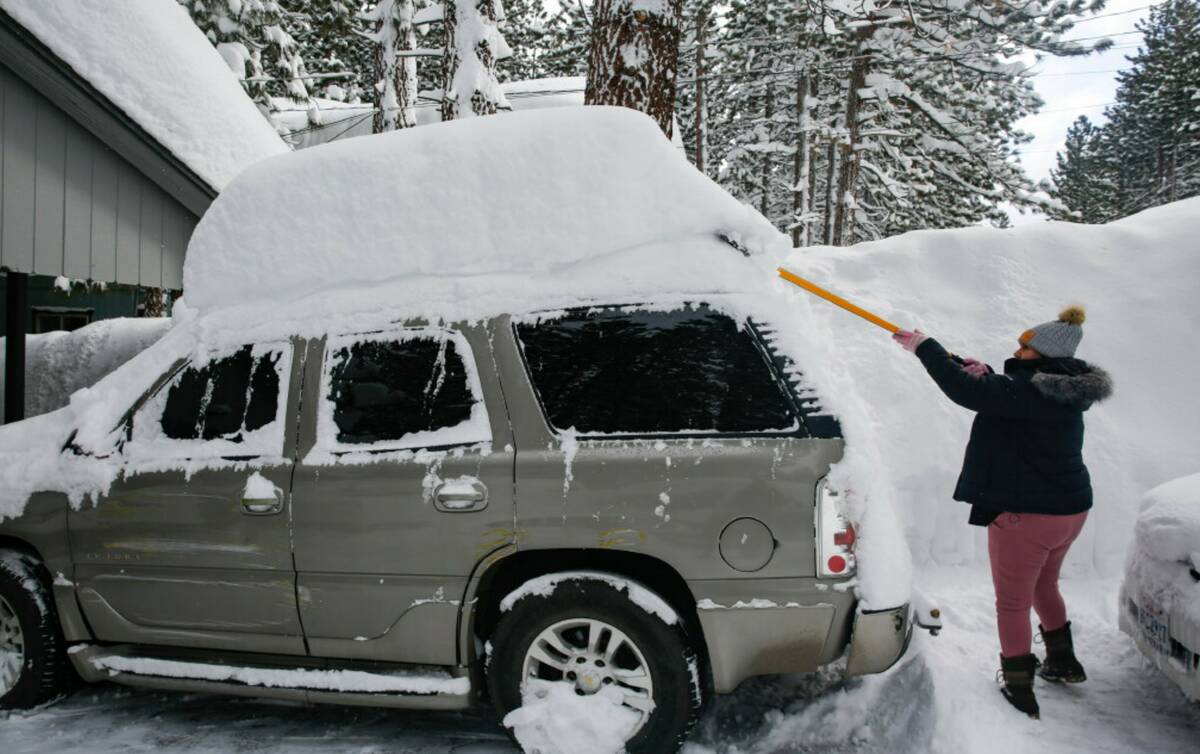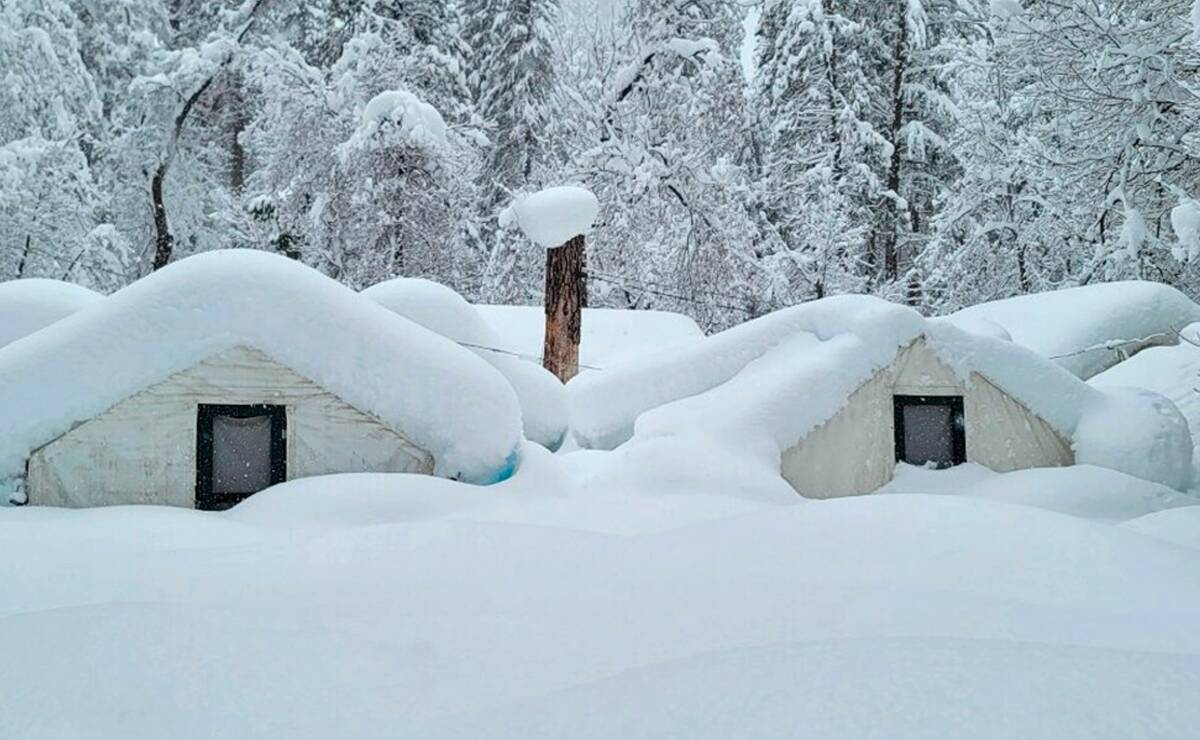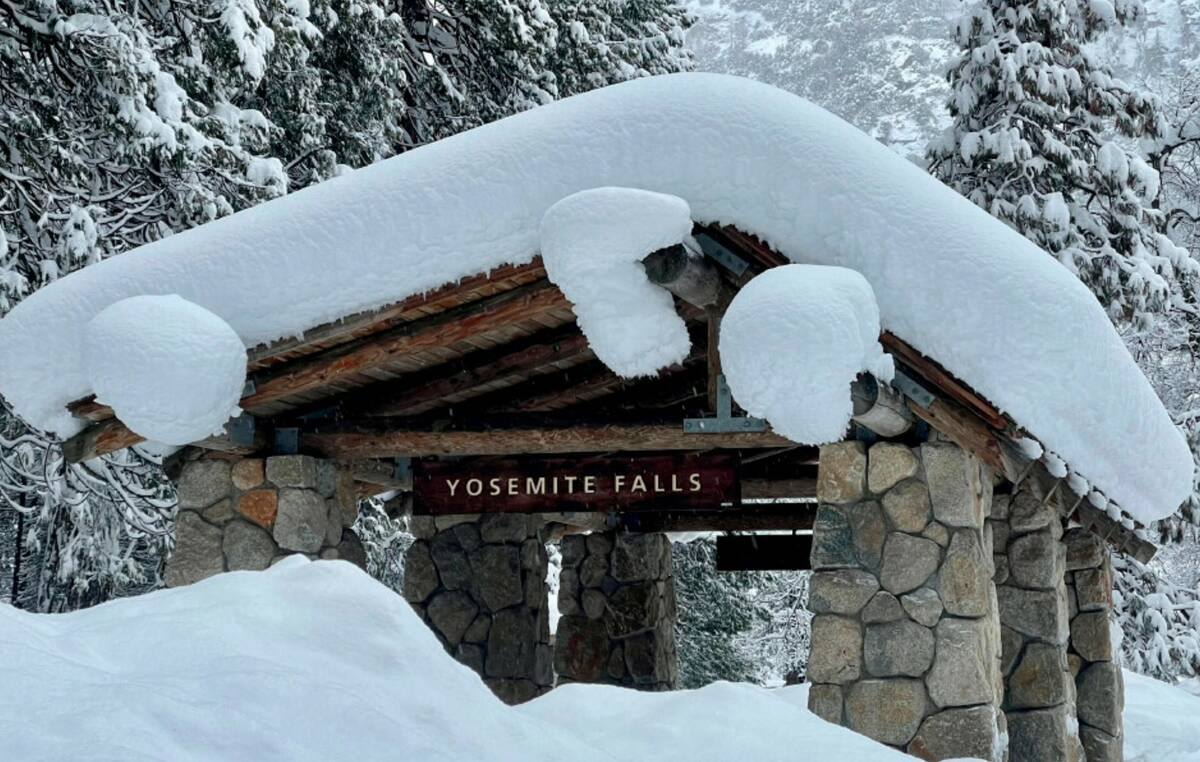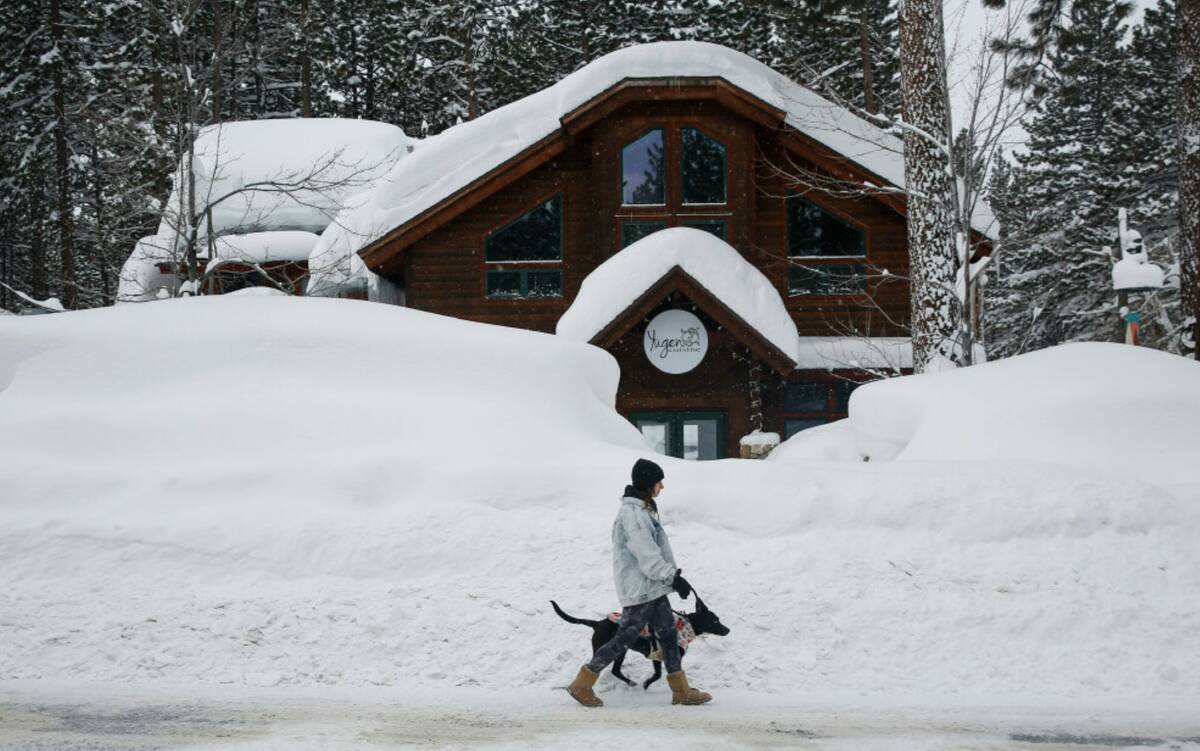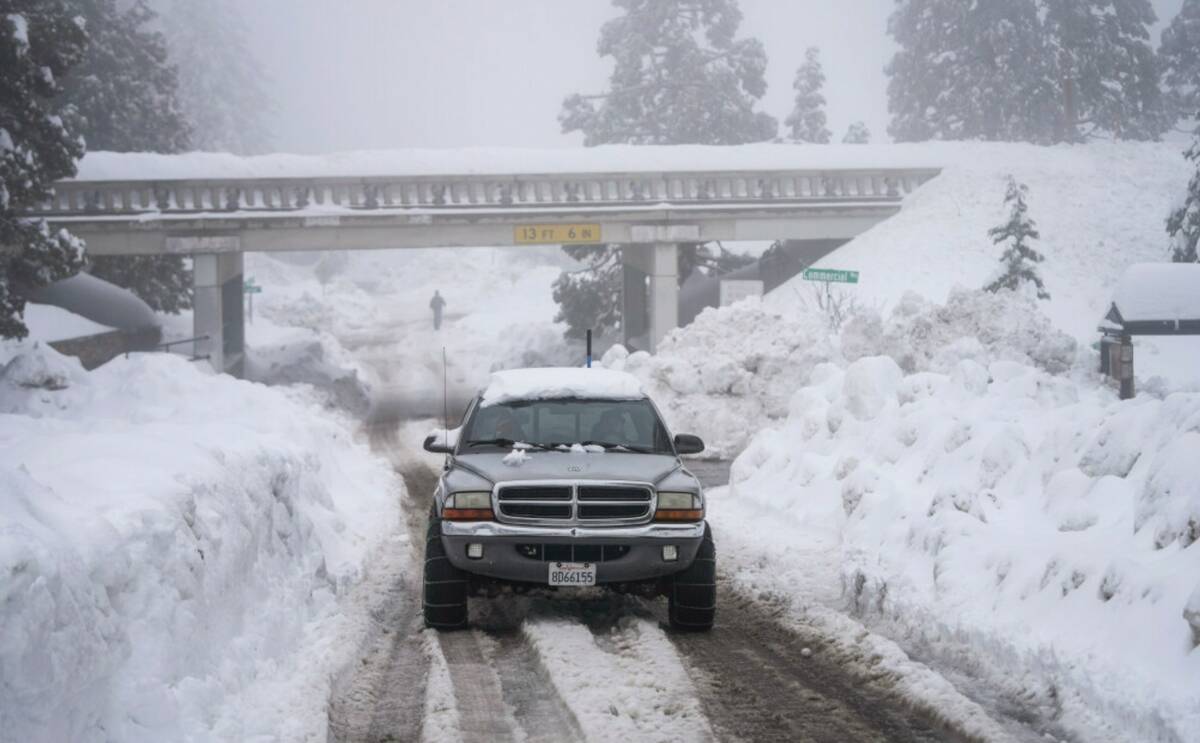 LOS ANGELES — Emergency crews in California scrambled Wednesday to shuttle food and medicine to mountain communities stranded by back-to-back winter storms that have dumped so much snow some residents can barely see out their windows.
In San Bernardino County east of Los Angeles, around-the-clock plowing is underway but it could take more than a week to reach some areas, said Dawn Rowe, chair of the county's board of supervisors. Residents are dealing with as much as 7 feet of snow, and sheriffs' authorities have conducted 17 rescue operations to help off-roaders and skiers. Emergency crews are trying to reach residents who need assistance.
In Crestline, the entire roof of Goodwin and Sons Market collapsed Wednesday even as safety inspectors were onsite checking up on reported damage. Officials raced to salvage food that residents sorely need from its shelves.
Rowe said no one was injured.
"We know that roofs are starting to collapse," she said. "There are other businesses that will likely be affected by the weight of the snow."
The county has set up a hotline for residents dealing with issues like frozen pipes, roof problems and food shortages. The San Bernardino Mountains are a major tourism and recreation destination but also home to a large year-round population in small cities and communities around lakes and scattered along winding roads. About 80,000 people live either part- or full-time in the communities affected, said David Wert, a county spokesman.
Reprieve was on the way as the mountain community continued to dig out, with much of California expecting drier weather on Thursday. A key mountain section of Interstate 5, a major north-south highway, reopened Wednesday afternoon following closures due to snowy conditions, while blizzard warnings expired in the Sierra Nevada further north.
'This is just unreal'
Anthony Cimino, a 51-year-old retiree, said he's been snowed in for about a week in the mountain community of Running Springs. He finally managed to clear his decks, but not for long.
"I woke up this morning and there was another two-and-a-half feet on them," he said. "It was kind of like Groundhog Day."
Residents of these towns are grappling with so much snow they're running out of space to put it; clearing one area adds heaps to another. Grocery shelves had run bare of some items, like bread, and were running low on eggs and milk Tuesday. Cars remained buried under snow and roads closed.
At David and Kelli Góra's home in Big Bear Lake, the snow on the roof is now touching the snow on the ground. They shoveled a small area to let their dogs go outside, but are mostly hunkered down.
"We've been through some big storms … but this is just unreal," David Góra said. "I've never seen anything like it anywhere."
Over the past week, historic snowfall, ice and cold temperatures brought much of Portland, Oregon, to a standstill, trapping drivers on roads and highways, paralyzing government services and leading to at least two suspected hypothermia deaths.
In Southern California, two mountain highways opened and the California Highway Patrol began escorting residents back up to their homes. Anyone who ventures up from the Los Angeles area to play in the snow should take two weeks' worth of food and supplies in case they get stuck, Rowe said. More snow is expected in the coming weeks.
Also, some Disneyland visitors posted videos on social media of snow flurries (or was it graupel?) at the Anaheim resort.
And now it's snowing at Disneyland.

Yes, technically it's graupel. But this is as close as it will ever get to snowing at Disneyland and graupeling is not a word … so here we are. 🎥: @AttractFaction pic.twitter.com/O7gojvpz7G

— Scott Gustin (@ScottGustin) March 1, 2023
Yosemite closed indefinitely
Northwest of Lake Tahoe, on the California-Nevada border in the Sierra Nevada, an avalanche struck a three-story apartment building Tuesday evening, according to the local sheriff's office. No injuries were reported.
Yosemite National Park postponed its planned Thursday reopening indefinitely.
The heavy snow was expected to end in California on Wednesday afternoon after an additional 1 to 2 feet falls, according to the weather service. In Arizona, snow began falling Wednesday morning as the storm moved eastward and was poised to dump as much as 2 feet of snow in northern Arizona by Thursday morning.
Erin Irwin, a realtor in Flagstaff, used a shovel and snow blower to clear her driveway. This is the 12th snow day her three children — ages 11, 14, and 16 — have had since January.
"You would think my older kids would love it. I think they're all pretty much over it. They don't even want to play outside anymore," Irwin said. "The puppy is the only one who still loves the snow."
The Sierra snowpack provides about a third of California's water supply. Tuesday's water content of the snowpack — in a state grappling with years of drought — was 186% of normal to date, according to the state Department of Water Resources' online data.