Thousands gather for funeral for student detained in N.Korea
Updated June 22, 2017 - 7:56 am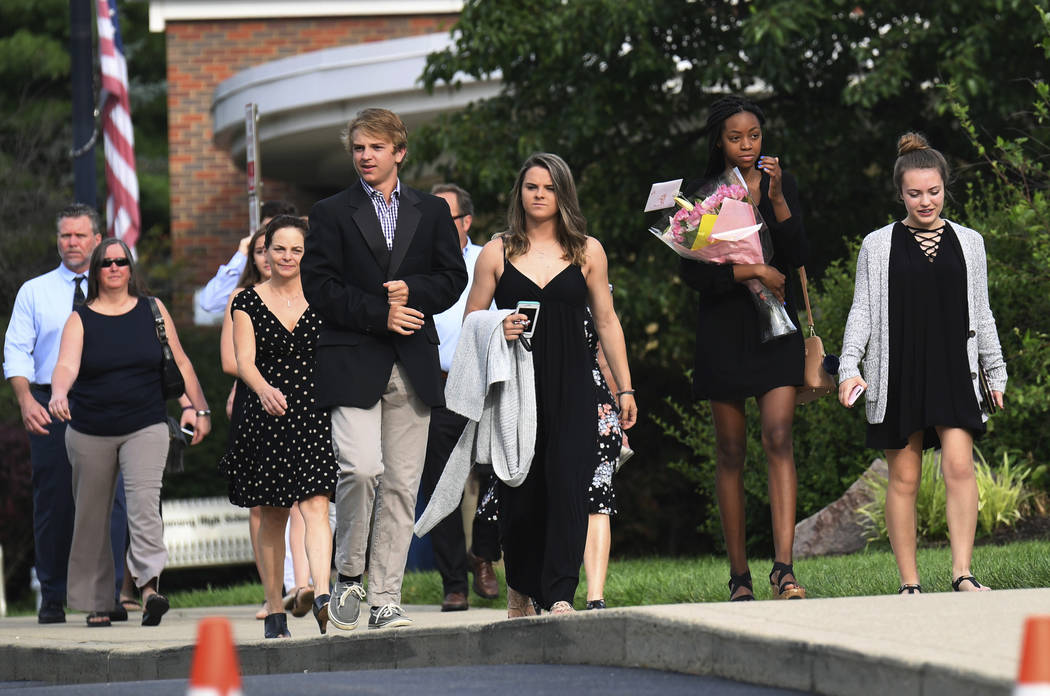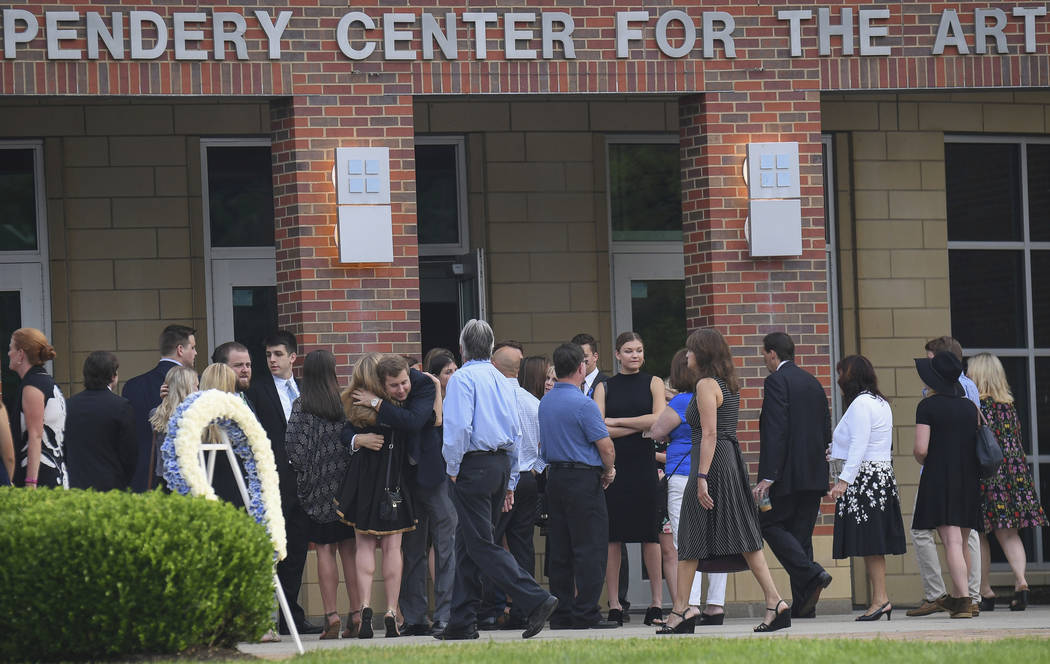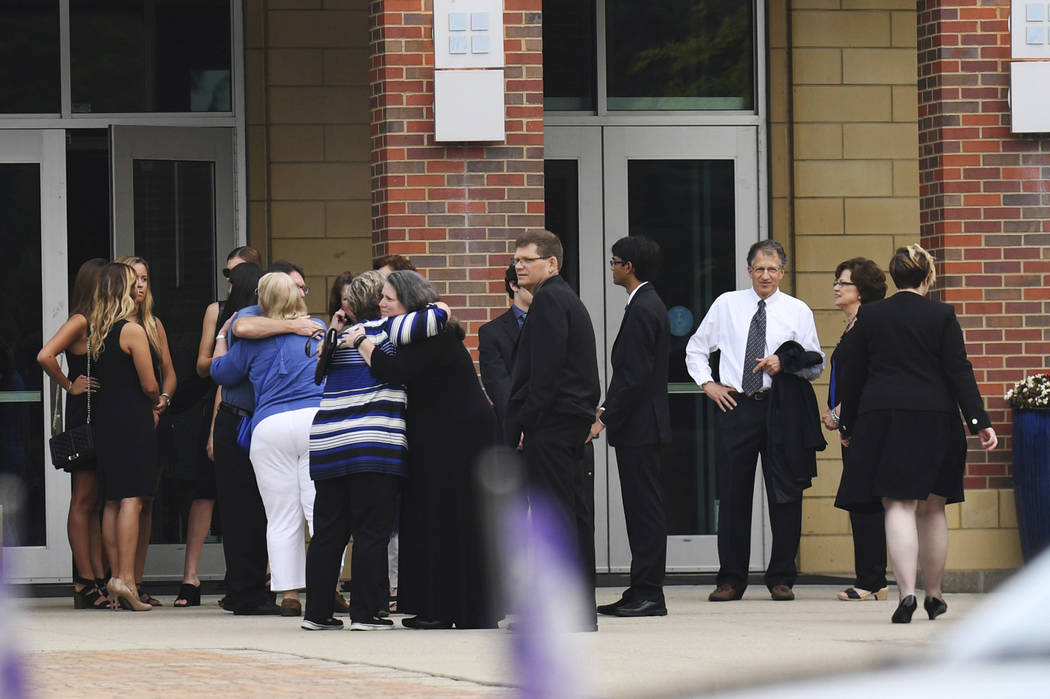 WYOMING, Ohio — Thousands of friends and family members gathered in suburban Cincinnati on Thursday to say goodbye to an American student who died days after being returned to the United States in a coma following 17 months in captivity in North Korea.
Otto Warmbier, 22, was arrested in the reclusive communist country while visiting as a tourist. He was brought back to the United States last week with brain damage, in what doctors described as state of "unresponsive wakefulness," and died on Monday.
Some 2,500 mourners lined up early on Thursday morning at Wyoming High School, in the Cincinnati suburb of Wyoming. Warmbier attended the school. He will be buried later in the day at a local cemetery.
The exact cause of his death is unclear. Officials at the University of Cincinnati Medical Center, where he was treated, declined to provide details, and Warmbier's family on Tuesday asked that the Hamilton County Coroner not perform an autopsy.
"We have also seen evil and that is how Otto Warmbier was treated. He should have never been detained in the first place," Senator Rob Portman of Ohio told reporters on Thursday.
"And once detained the treatment he received was appalling. The North Koreans need to be held to accountable for that."
After graduating as class salutatorian in 2013, Warmbier enrolled at the University of Virginia in Charlottesville, where he was studying at the school of commerce. Warmbier was scheduled to graduate this year.
Warmbier's brother and sister were expected to speak at Thursday's memorial, as were his friends.
A program for the memorial carried a quote from the character Andy Bernard on the television show 'The Office.'
"I wish there was a way to know you're in the good old days before you've actually left them," it said.
Warmbier was traveling in North Korea with a tour group, and was arrested at Pyongyang airport as he was about to leave.
He was sentenced two months later to 15 years of hard labor for trying to steal an item bearing a propaganda slogan from his hotel, North Korea state media said.
Ria Westergaard Pedersen, 33, who was with Warmbier in North Korea, told the Danish broadcaster TV2 this week that he had been nervous when taking pictures of soldiers, and said she doubted North Korea's explanation for his arrest.
"We went to buy propaganda posters together, so why in the world would he risk so much to steal a trivial poster? It makes no sense."
RELATED
American student recently released by North Korea has died
North Korea experts baffled by death of American Otto Warmbier
Ohio student freed by N. Korea has severe neurological injury