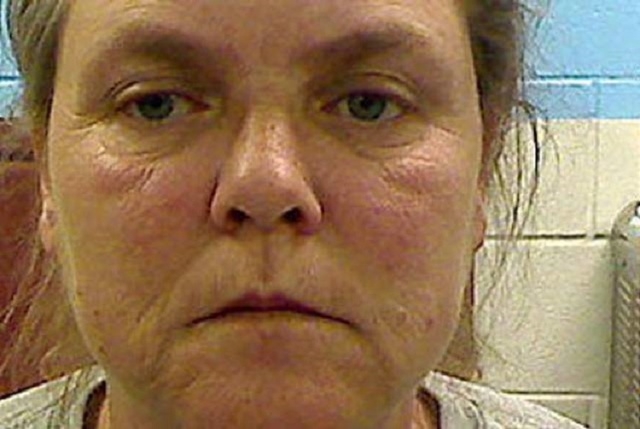 GADSDEN, Ala. — An Alabama woman accused of killing her 9-year-old granddaughter by forcing her to run back and forward in a yard carrying wood for almost three hours acted like a military drill instructor, a prosecutor said at her trial on Monday.
Joyce Garrard, 49, is accused of forcing Savannah Hardin to run nonstop at her home in Etowah County in northeast Alabama in February 2012 as punishment for lying about having eaten forbidden chocolates.
Hardin collapsed, went into seizures and died days later at a Birmingham hospital from dehydration and low sodium, a condition common in marathon runners, authorities have said.
During opening statements, Etowah County assistant district attorney Marcus Reid told the jury that Garrard acted like Sergeant Vince Carter, the drill instructor in the TV series Gomer Pyle U.S.M.C.
"When paramedics arrived, little Savannah was in a T-shirt and panties, soaking wet, but cold to the touch," Reid said.
Neighbors across the street saw the incident and raised the alarm, he said, and when police and paramedics arrived at the home, Garrard gave different accounts of what had happened: that she had fallen in the yard, she had a seizure, or she had a neurological problem.
Defense lawyers are expected to say the third-grader's death was not the fault of Garrard, who has been charged with capital murder.
Opening statements followed a jury selection process that lasted nearly three weeks. The judge in the case has refused the defense's request to move the trial to a venue where it less well known.
The girl suffered from unspecified medical issues that resulted in frequent doctors visits, according to court documents. Defense attorneys have said that it was her medical condition, and not the punishment, that caused her death.
The child's stepmother, Jessica Mae Hardin, has also been charged with murder in the case, for allegedly witnessing the punishment and failing to intervene.
The girl lived with her father, who frequently traveled for work and was out of town at the time of the incident, authorities have said.
Additional reporting by Jonathan Kaminsky.