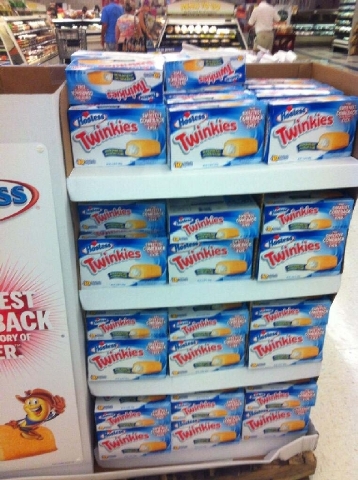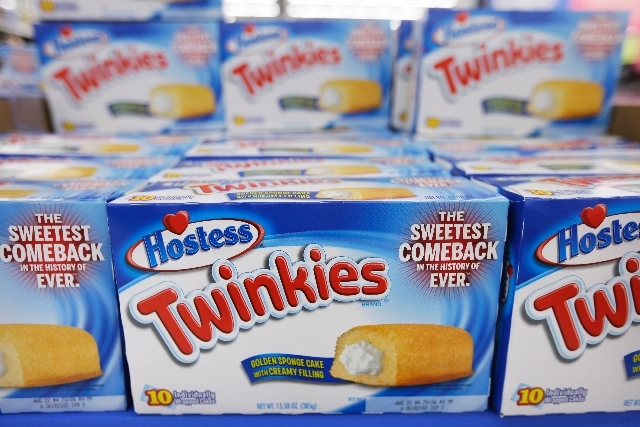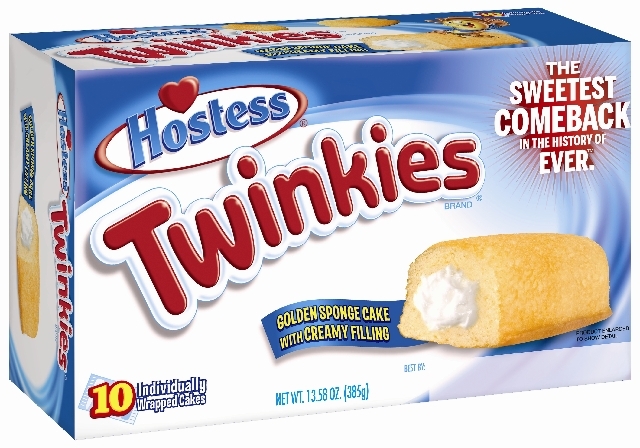 NEW YORK — Wal-Mart and other retailers are making Twinkies available this weekend, even though Hostess says it asked stores to wait until Monday to start selling the spongy yellow snack cakes.
The world's largest retailer announced Friday that the cakes were available at about 1,600 stores and that about 3,000 of its 4,000 U.S. stores should have them by Sunday morning. That's a day before the July 15 return that Hostess has trumpeted in its marketing.
In Las Vegas, calls to several Wal-Mart outlets Friday didn't turn up any Twinkies. Store managers, who asked that media contact Wal-Mart's corporate offices, said Twinkies had not arrived, but Las Vegas was expected to be part of the roll-out.
Wal-Mart's public relations department did not respond for comment.
However, the Smith's Food & Drug Store in Summerlin on West Charleston Boulevard and Hualapai Way, apparently had the product out for sale late Friday. The website LasVegas360.com tweeted a photo of boxes of Twinkies on display in the back of the store.
A manager at the Smith's confirmed "a pallet of Twinkies" arrived as the store Friday and boxes were put on display in a back aisle of the store.
A spokeswoman for supermarket operator Kroger, which owns Smiths, could not be reached for comment.
Kroger also owns Ralphs, Fry's and Food 4 Less, and a spokesman told the Associated Press the cakes were available in about a quarter of its more than 2,400 stores Friday. The figure would expand over the weekend.
Hostess said in a statement that it shipped out products to give retailers the same opportunity to display them on Monday.
"Hostess has not, and is not, giving any particular retailer exclusivity or preference to have products first and is making a great effort to fulfill orders equally and timely to everyone," the company said in a statement.
But Wal-Mart announced Friday morning that Twinkies would make an "early comeback" at its stores in special packaging with the words "First Batch."
By late next week, Wal-Mart says its stores will also have Hostess Mini Muffins and fried Fruit Pies, Marshall said. Coffee Cakes, Ho Hos, Orange CupCakes, Suzy Qs and Zingers will be available by August.
Sno-Balls will arrive in the fall.