UNLV grad helps Hawaii families displaced by Kilauea eruption
Updated May 20, 2018 - 12:17 am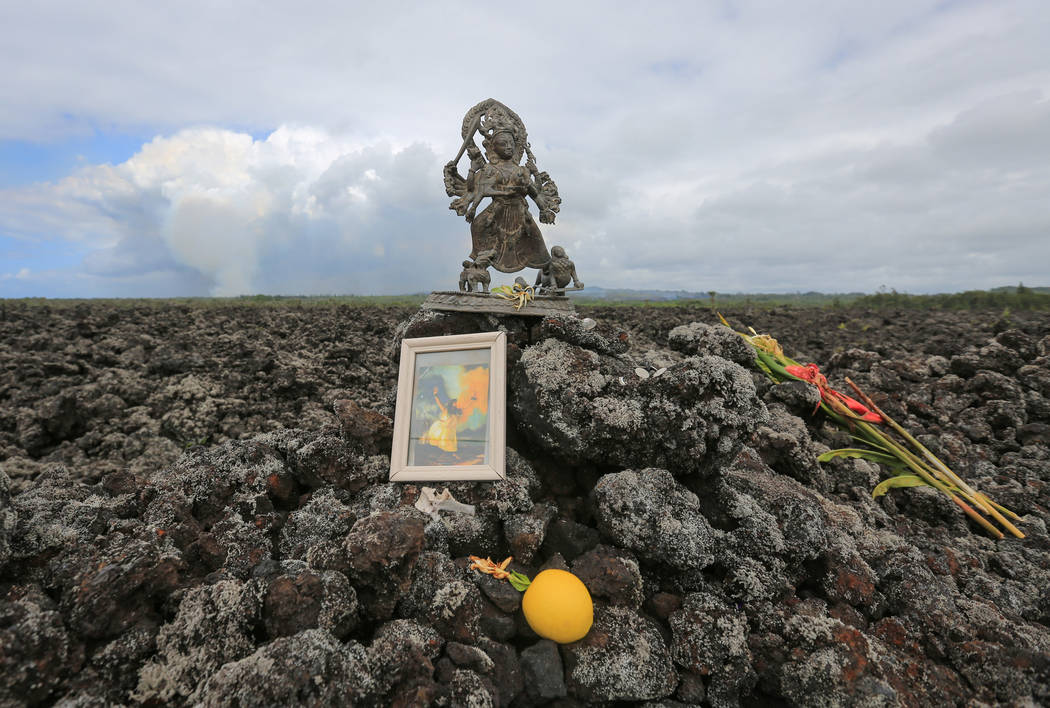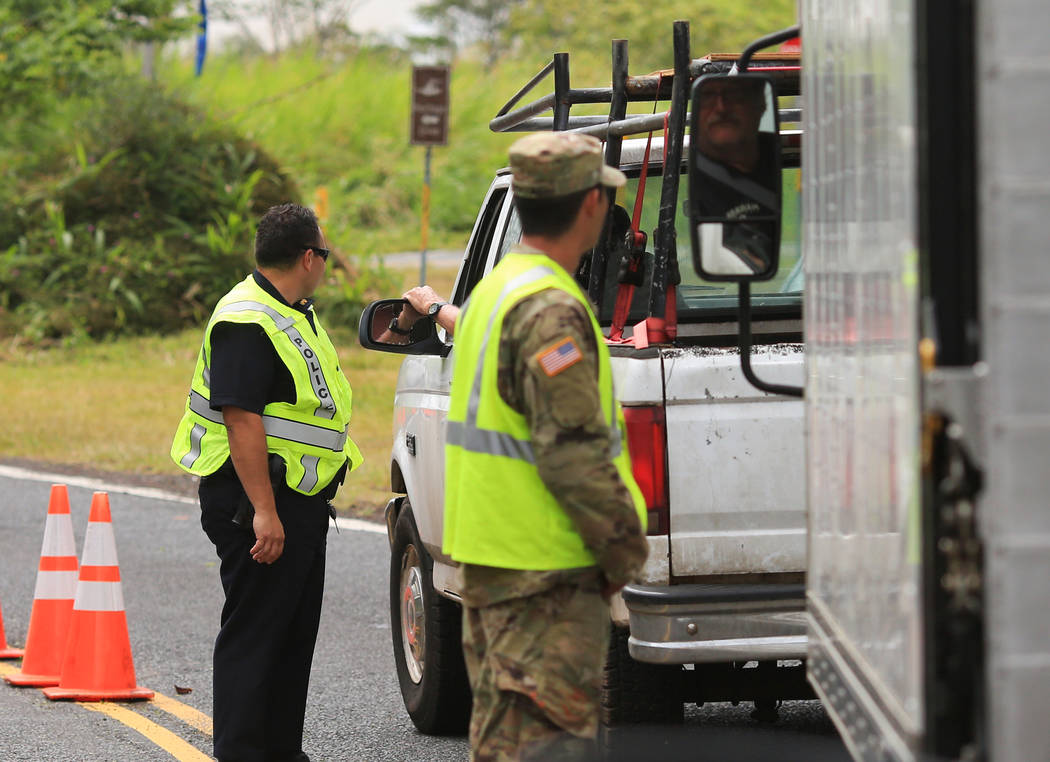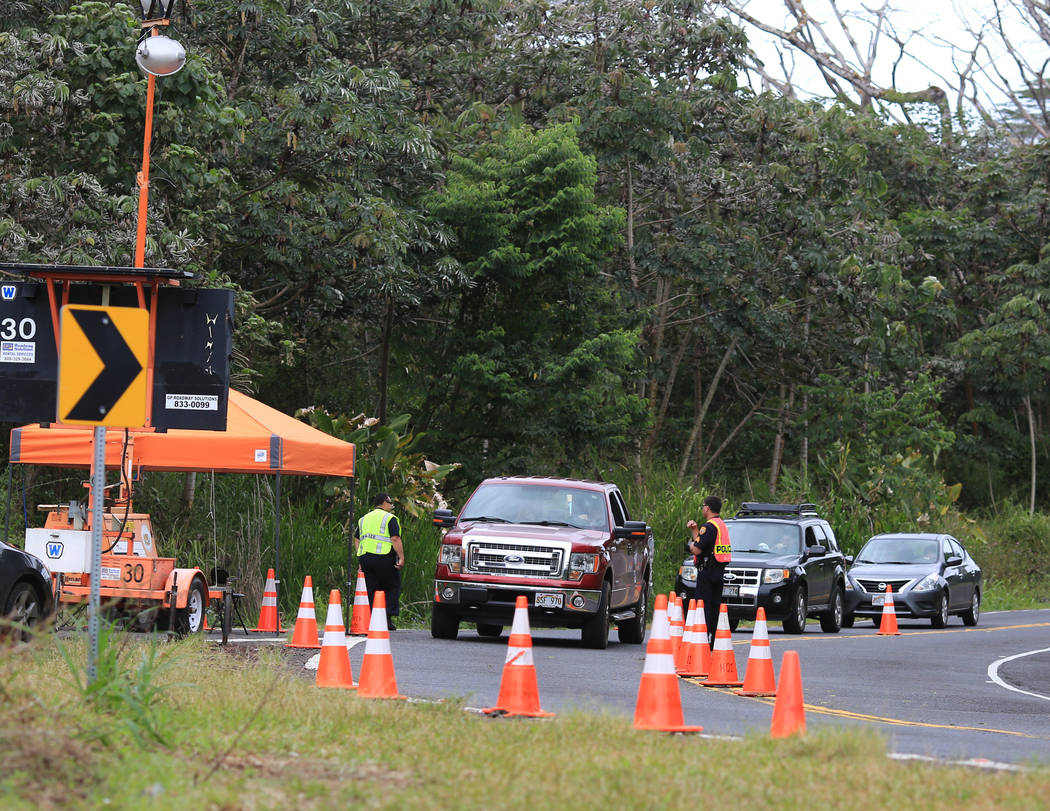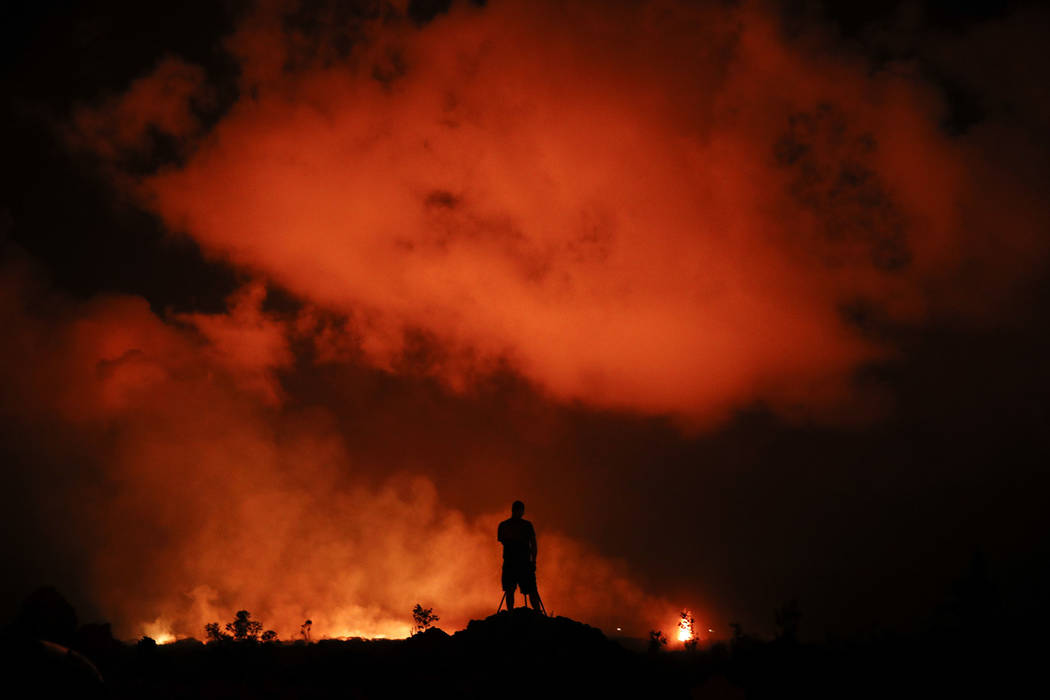 HILO, Hawaii — Late Friday, Jessica Sagawa caught her first glimpse of lava in the distance.
It was glowing bright orange in the hills about 30 miles away, sputtering high above the small constellation of lights in Hilo, the largest city on the state's biggest island.
"I was amazed," said Sagawa, a 25-year-old UNLV graduate who grew up in Hilo.
"It was an eye-opener. Like, this thing is huge."
More than 50,000 native Hawaiians call Las Vegas home, according to the Las Vegas Hawaiian Civic Club.
Upon graduating, Sagawa left the "Ninth Island" and returned to Hilo, where she works at Bank of Hawaii and sees her family every day.
The ongoing Kilauea eruptions have devastated a few small communities on the east side of the Big Island that make up about 5 percent of the island's population.
At least 40 structures have been lost, many of them homes. Three shelters are housing the hundreds who were forced to flee.
Sagawa has encountered many evacuees at her bank. She has set up safe deposit boxes so that those affected can safely store valuables and documents. She has also printed off several families' bank statements, which serve as proof of residency so they can re-enter their neighborhoods through a handful of National Guard checkpoints. Some people have returned to their homes to gather belongings while they can.
For some families, though, there was nothing left to save. A few requested to withdraw all their money and close their bank accounts because they needed to move, Sagawa said. Others walked in with hopes of starting again, asking Sagawa for a list of recently foreclosed homes and pleading for an affordable miracle.
"When they start tearing up, we start putting ourselves in their shoes," Sagawa said. "I give them long hugs. The culture here is very caring. It's an emotional time."
Effects on tourism
Just as Sagawa grew uneasy seeing the warm glow of lava in the distance, many tourists are anxious about visiting the Big Island, known for Hawaii Volcanoes National Park, which had more than 2 million visitors in 2017.
That worry is hurting businesses on the island.
"At least one company has closed its doors and laid off approximately 20 employees," Ross Birch, executive director of the Island of Hawaii Visitors Bureau, told the Las Vegas Review-Journal on Saturday. "All activity companies that had exclusive tours utilizing Hawaii Volcanoes National Park are adjusting and creating alternative tours to keep their businesses going."
All flights to the island are operating normally, and air arrivals this month are keeping pace with past years, Birch said. Last year, the island had more than 11,200 visitors from Las Vegas, he said.
"On the other hand, we are seeing a substantial loss in business from the cruise lines that chose to skip the port of Hilo or Kona, or both," Birch said.
Each port call brings an estimated $175,000 to the island's economy. Based on port calls missed after the recent eruption, the island faces losses exceeding $1.2 million.
"It's really too early to tell what the longer-term impacts of the eruption might be to the island of Hawaii's tourism industry and overall economy," Birch said. "Right now, our priority continues to be educating visitors and our industry partners that the volcanic activity is taking place in a very isolated part of Hawaii Island's east side.
"There is absolutely no reason at this time for travelers to change or alter their leisure or business plans."
Contact Rachel Crosby at rcrosby@reviewjournal.com or 702-477-8301. Follow @rachelacrosby on Twitter.
By the numbers
In 2017, at least 2,512 people moved to Nevada from Hawaii, according to driver's license data from the Nevada Department of Motor Vehicles. Of those, 2,242, or 89 percent, settled in Clark County.
More than 300,000 people visited Las Vegas from Hawaii in 2016 — the most recent data available — making up 1.8 percent of all visitors from U.S states and territories, according to the Las Vegas Convention and Visitors Authority.