US, UK brace for soaring pandemic death tolls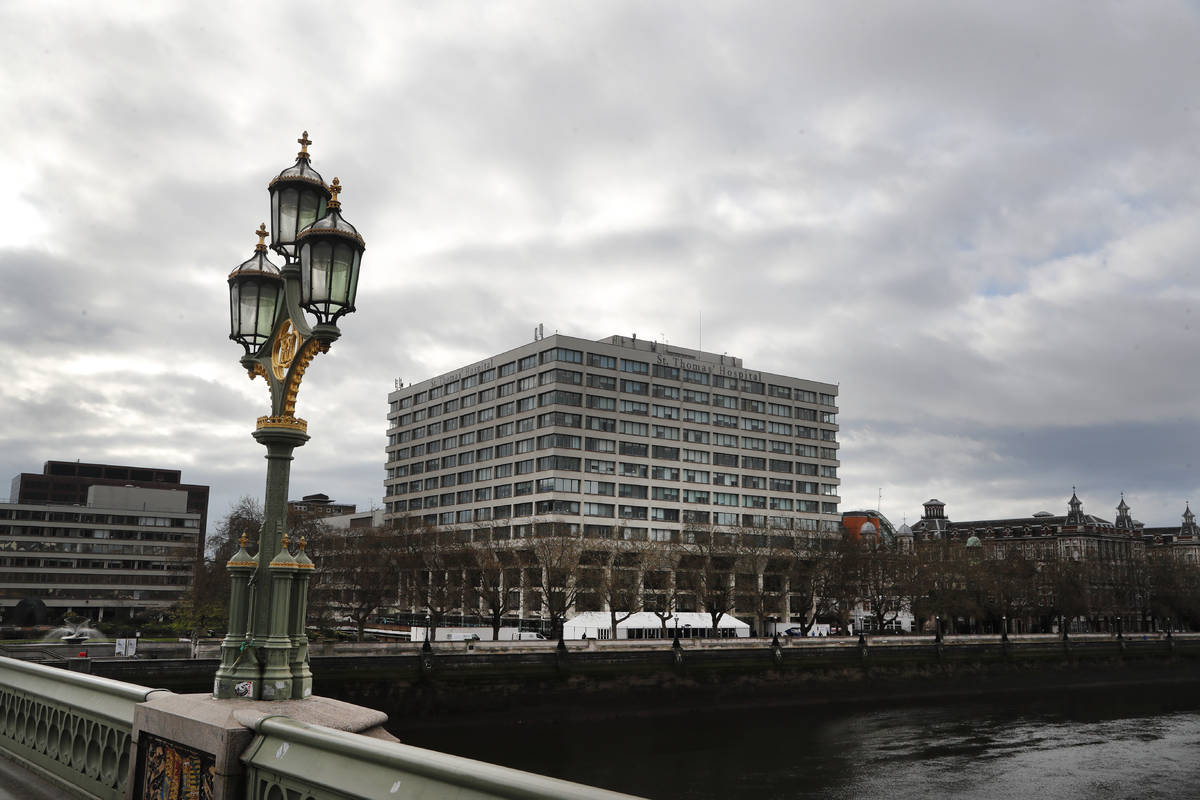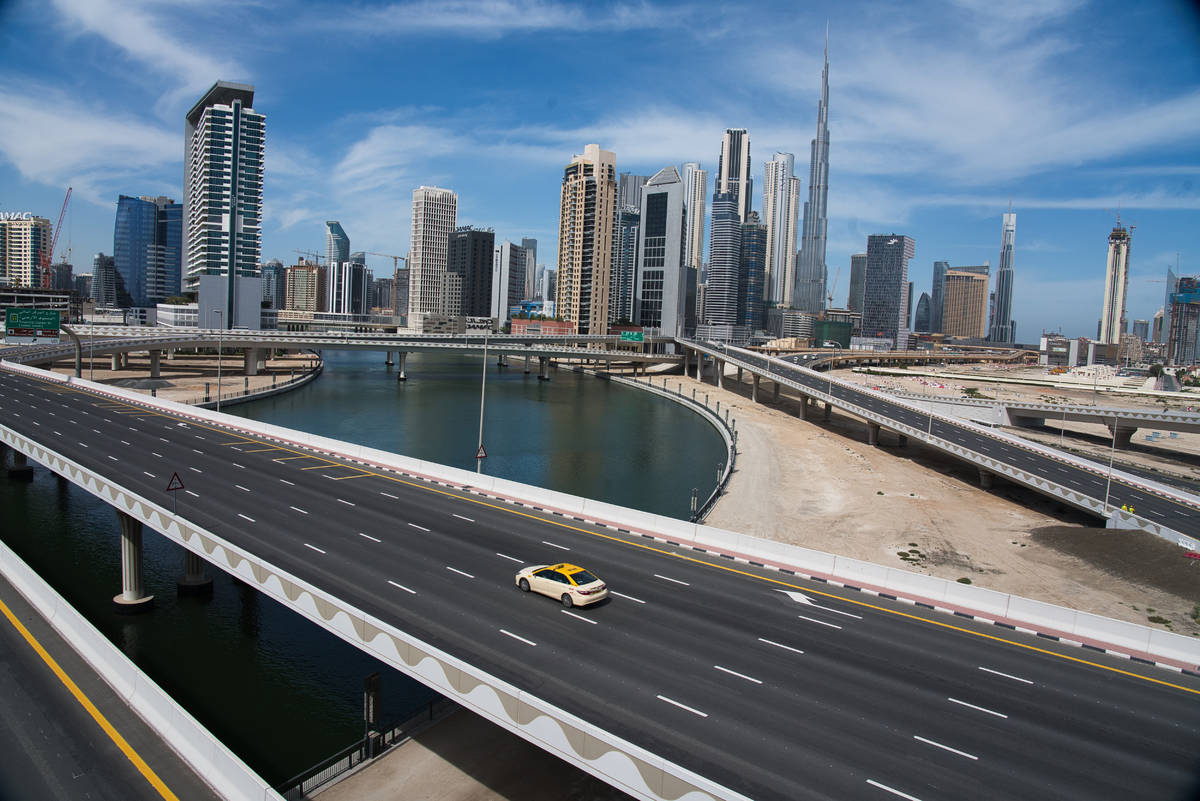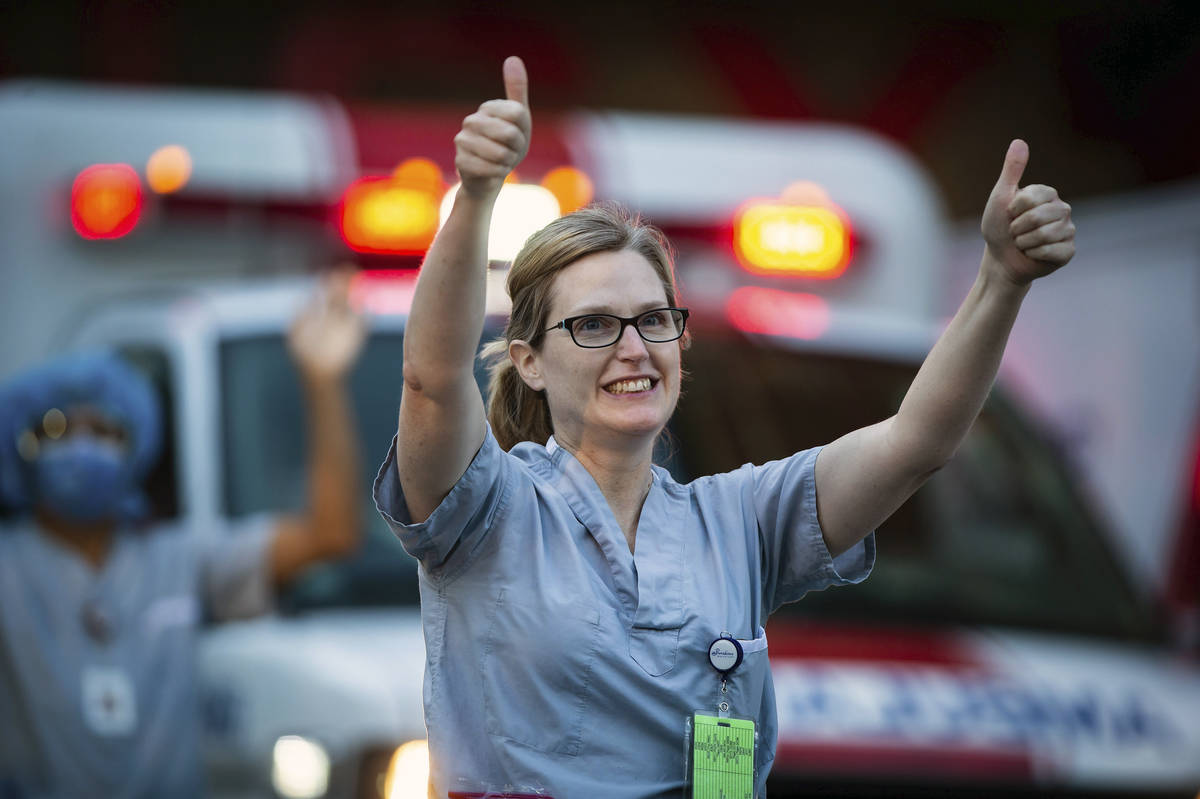 LONDON — The United States and Britain braced for one of their darkest weeks in living memory on Monday as the social and financial toll of the coronavirus pandemic deepened. Italy, Spain and France saw signs that they are flattening the pandemic curve, but still reported hundreds of people dying each day.
British Prime Minister Boris Johnson, who was infected last month, was hospitalized overnight in what his office described as a "precautionary step," after persistent symptoms. The 55-year-old Conservative leader, who has had a fever for days, is the first known head of government to fall ill with the disease.
He remained in charge of the government and was awaiting test results Monday.
"(I'm) sure this is very frustrating for him … (but) nonetheless he's still very much in charge," Housing and Communities Secretary Robert Jenrick told the BBC. Still, Jenrick did not rule out a more prolonged stay in the hospital for Johnson.
Some hard-hit European areas were seeing glimmers of hope — deaths and new infections appeared to be slowing in Spain, Italy and France. Leaders cautioned, however, that any gains could easily be reversed if people did not continue to adhere to strict social distancing measures and national lockdowns.
In Washington, U.S. Surgeon General Jerome Adams offered a stark warning about the expected wave of deaths.
"This is going to be our Pearl Harbor moment, our 9/11 moment," he told "Fox News Sunday."
WHO warns against exiting lockdowns
LONDON — The World Health Organization's emergencies chief said countries looking to exit their lockdown strategies need to use a "calibrated, step-wise approach" that does not release all the restrictions at once.
Dr. Mike Ryan said Monday that the lockdowns seen in many countries involve shutdowns of schools, workplaces, and social gatherings in venues such as public places and parks.
"It probably would be a bad idea to lift all the lockdown restrictions (at once)," Ryan said, noting that countries shouldn't be looking to transition out of a shutdown without having a plan in place to keep the spread of COVID-19 to manageable levels.
"The lockdown is pushing the disease down. Once you raise the lockdown, you have to have an alternative method to suppress the infection," Ryan said, explaining countries should have systems in place to detect cases, track contacts, quarantine suspect cases and test widely for the disease.
Canada: US stopped 3M masks
The premier of Canada's most populous province says U.S. officials have stopped 3 million masks from getting to Ontario from manufacturing giant 3M but he says 500,000 of them are being released Monday.
Ontario Premier Doug Ford says getting masks across the U.S. border is difficult after the Trump administration announced it would prevent the export of N95 protective masks.
Ford says he's hopeful Canada will get an exemption and says he feels better about that after speaking with United States Trade Representative Robert Lighthizer. Ford says he's grateful for anything he can from the U.S. after delays in global shipments and recent restrictions at the U.S. border have left Ontario with about a one-week supply of critical protective equipment for health care workers.
Canadian health care workers — like those in the U.S. — are in dire need of the masks that provide more protection against the virus that causes COVID-19.
Military cases top 1K
The Pentagon says the number of COVID-19 cases in the active duty force topped 1,000 over the weekend.
There are a total of 1,132 confirmed cases as of Monday morning. The total was 978 on Friday.
There also have been 303 cases among members of the National Guard.
Among the military services, the Navy has the most cases, with 431. That includes more than 150 among the crew of the aircraft carrier USS Theodore Roosevelt.
Rush to join remdesivir study
Coronavirus patients around the world are rushing to join studies of an experimental drug that showed promise against some similar viruses in the past. Interest in the drug remdesivir has been so great that the U.S. National Institutes of Health is boosting the size of its study.
94% of Americans avoiding large groups
A new poll from The Associated Press-NORC Center for Public Affairs Research found that 94% of Americans say they are staying away from large groups, up from 68% in mid-March.
Tiger infected
A tiger at the Bronx Zoo has tested positive for the new coronavirus, in what is believed to be the first known infection in an animal in the U.S. or a tiger anywhere.
Germans begin another rescue package
The German government has launched another rescue package to try to ease the flow of financial aid to small and medium-size companies squeezed by the coronavirus crisis.
Finance Minister Olaf Scholz says companies that were in good health last year can apply for loans totaling as much as three months of revenue. The maximum is 500,000 euros ($540,000) in total for companies with 10 to 50 employees. It goes up to 800,000 euros for those with more employees.
Liability for the loans will ultimately lie with the government.
The government already has rolled out packages potentially offering a total of more than 1 trillion euros in aid to support businesses and shore up the German economy, Europe's biggest.
Drug debate erupts
The debate over using an anti-malaria drug that has not yet officially been approved for fighting COVID-19 has erupted.
Trump administration adviser Peter Navarro on Monday emphatically promoted using the drug even though scientists say more testing is needed before it's clear it's safe and effective against the virus.
Navarro is a trade adviser who is on the White House coronavirus task force. He acknowledged on CNN that he had a heated debate over the drug with top infectious disease expert Dr. Anthony Fauci during a weekend meeting in the Situation Room.
Fauci says the current studies provide only anecdotal findings that the drug works. Navarro says he responded: "I would have two words for you 'second opinion.' "
The drug hydroxychloroquine is officially approved for treating malaria, rheumatoid arthritis and lupus, but not COVID-19.
Small, preliminary studies have suggested it might help prevent coronavirus from entering cells and possibly help patients clear the virus sooner. Doctors can already prescribe the malaria drug to patients with COVID-19, a practice known as off-label prescribing.
But Fauci says more testing is needed before it's clear that the drug works against the coronavirus.
Navarro told "Fox & Friends" that doctors in New York hospitals are already giving out the drug to COVID-19 patients and that health care workers are taking it in hopes it will protect them from being infected.
He says the confrontation in the Situation Room was over whether the administration should take 29 million doses of the drug in FEMA warehouses and surge them into hard-hit cities. It was unanimous that it should be done.
Asked on CNN why he thinks he's qualified to dispute Fauci, Navarro cited his doctorate degree in social science.
9.6K dead in US
More than 9,600 people have died of the virus in the United States, and it leads the world in confirmed infections at more than 337,000.
In New York City, the U.S. epicenter of the pandemic, daily confirmed deaths dropped slightly, along with intensive care admissions and the number of patients who needed breathing tubes inserted. But New York Gov. Andrew Cuomo warned it was "too early to tell" the significance of the new numbers.
U.S. President Donald Trump later suggested the hard weeks ahead could foretell the turning of a corner.
"We're starting to see light at the end of the tunnel," Trump claimed at an evening White House briefing.
Louisiana health officials reported 68 coronavirus-related deaths, the state's biggest jump in reported deaths since the outbreak began.
Washington Gov. Jay Inslee said his the state will return more than 400 of the 500 ventilators it has received from the federal government so they can go to New York and other states hit harder by the pandemic.
The outlook was bleak in Britain, which reported more than 600 deaths Sunday, surpassing Italy's daily increase for the second day in a row. Italy still has, by far, the world's highest coronavirus death toll — almost 16,000, but pressure on northern Italy's intensive care units has eased so much that the hardest-hit region of Lombardy is no longer airlifting patients out to other regions.
Hospitals likely to be overwhelmed
Three out of four U.S. hospitals surveyed are already treating patients with confirmed or suspected COVID-19, according to a federal report that finds hospitals expect to be overwhelmed as cases rocket toward their projected peak.
A report due out Monday from a federal watchdog agency warns that different, widely reported problems are feeding off each other in a vicious cycle. Such problems include insufficient tests, slow results, scarcity of protective gear, the shortage of breathing machines for seriously ill patients and burned-out staffs anxious for their own safety.
"There's this sort of domino effect," said Ann Maxwell, an assistant inspector general at the Department of Health and Human Services. "These challenges play off each other and exacerbate the situation. There's a cascade effect."
The inspector general's report is based on a telephone survey of 323 hospitals around the country, from March 23-27. With hundreds of new coronavirus cases daily, the situation is becoming more dire for many the nation's 6,000 hospitals. Others can still scramble to prepare. A copy of the report was provided to The Associated Press.
"Hospitals reported that their most significant challenges centered on testing and caring for patients with known or suspected COVID-19, and keeping staff safe," the report concluded.
Rare TV address by Queen
In a rare televised address, Queen Elizabeth II appealed to Britons to rise to the occasion, while acknowledging enormous disruptions, grief and financial difficulties they are facing. In the midst of the speech Sunday night, Johnson was admitted to the hospital.
"I hope in the years to come, everyone will be able to take pride in how they responded to this challenge," the 93-year-old monarch said. "And those who come after us will say that the Britons of this generation were as strong as any."
Worldwide, more than 1.2 million people have been confirmed infected and nearly 70,000 have died, according to Johns Hopkins University. The true numbers are certainly much higher, due to limited testing, different ways nations count the dead and deliberate under-reporting by some governments.
The virus is spread by microscopic droplets from coughs or sneezes. For most people, the virus causes mild to moderate symptoms such as fever and cough. But for some, especially older adults and those with existing health problems, it can cause pneumonia and death. Over 263,000 people have recovered worldwide.
In Asia, Japanese officials were considered declaring a state of emergency. Infections are soaring in the country that has the world's third-largest economy and its oldest population, but are still not even among the top 25 hardest-hit nations in the world.
In South Korea, which has been praised for its heavy testing to combat the virus, vice health minister Kim Gang-lip expressed concerns over loosened attitudes toward social distancing that he says is putting the country at potential risk of an infection "explosion."
South Korea reported 47 new cases of the coronavirus, the smallest daily jump since Feb. 20, but rising infections have been linked to international arrivals as students and other South Korean nationals flock back from the West.