Utility worker is 7th person to die in California wildfire
August 5, 2018 - 11:08 am
Updated August 5, 2018 - 11:19 am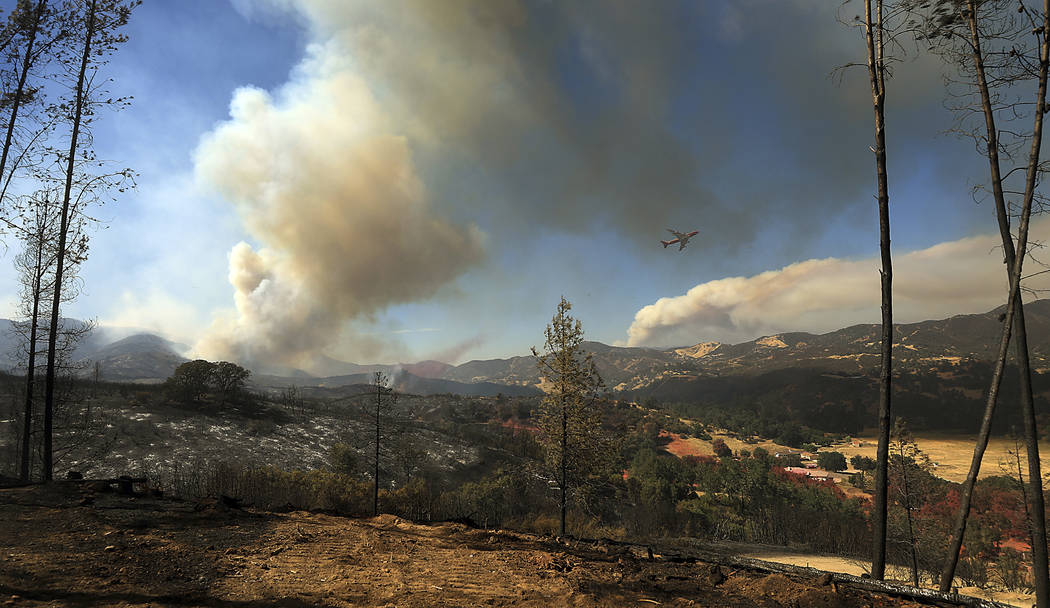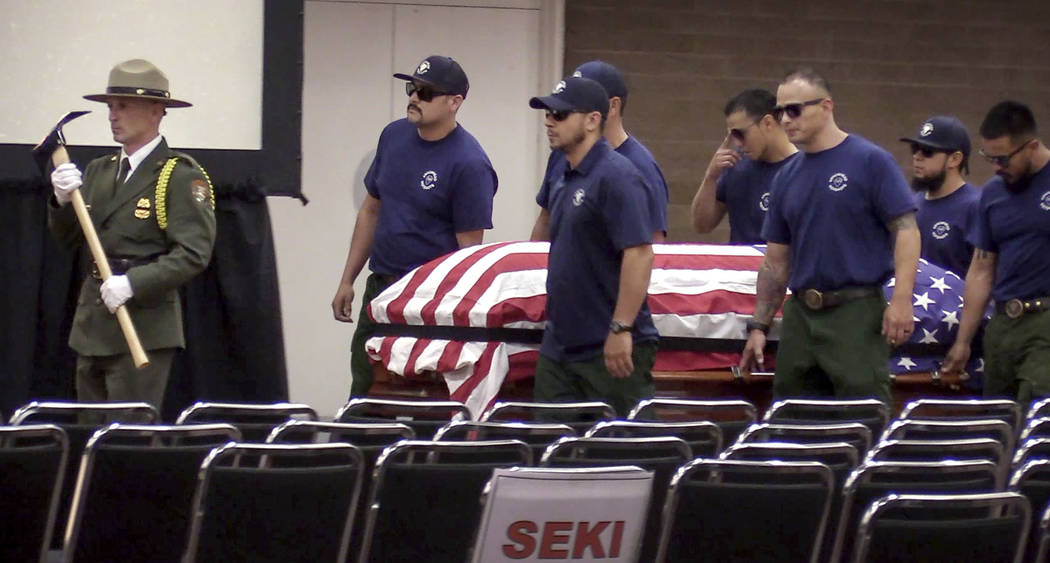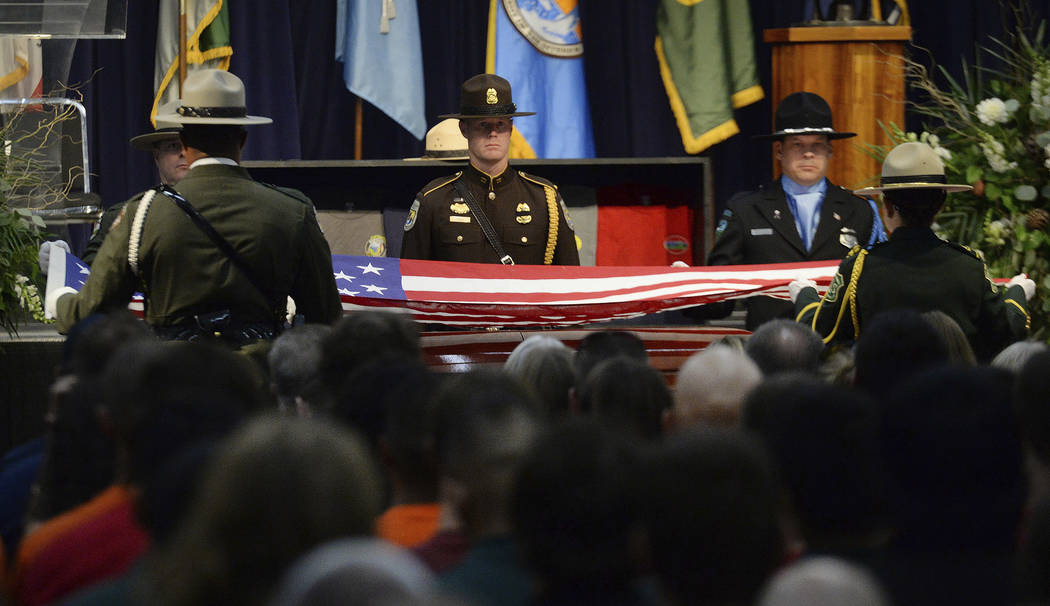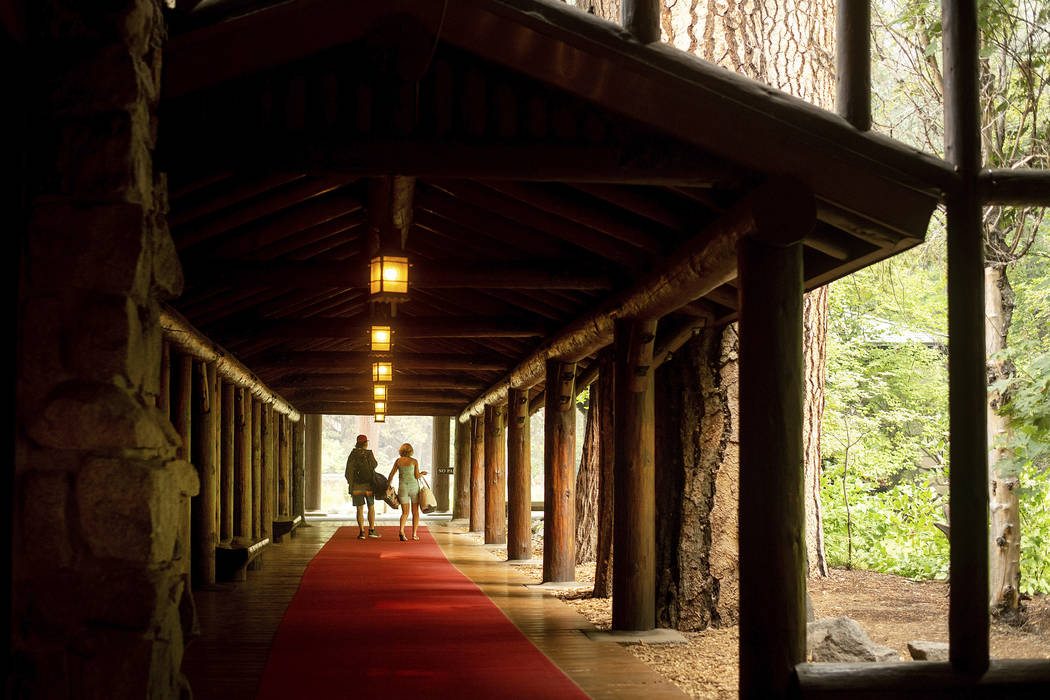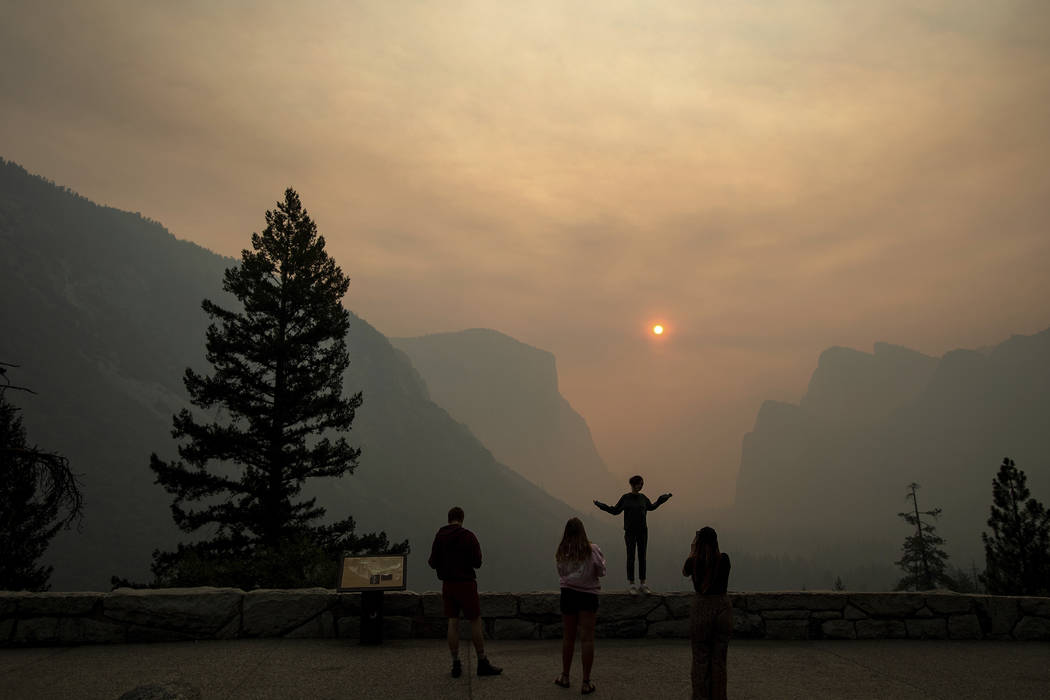 CLEARLAKE, Calif. — A utility worker was killed near a Northern California wildfire as crews continued to battle multiple blazes that have forced hundreds more to evacuate, officials said Sunday.
The Pacific Gas and Electric employee sustained fatal injuries in a vehicle-related accident Saturday on the western edge of the Carr Fire in Shasta County, said spokeswoman Melissa Subbotin. Jairus Ayeta, who was in his 20s, worked as an apprentice lineman for PG&E and was part of a crew working in "dangerous terrain" to restore power, she said.
Ayeta is the seventh person to die in the destructive fire that has been burning for two weeks near Redding, where armies of firefighters and fleets of aircraft continue battling the immense blaze about 100 miles (160 kilometers) south of the Oregon state line. Two firefighters and four other people, including two children, were also killed. The fire was more than 40 percent contained Sunday.
Meanwhile, new evacuations were ordered Saturday near twin fires burning in Mendocino and Lake counties. Dry, hot winds fueled both blazes, which have collectively charred more than 358 square miles (927 square kilometers) of brush and timber.
The Ranch Fire was just 22 percent contained and the River Fire was 50 percent contained. New evacuations were ordered in neighboring Glenn and Colusa counties, including an area just east of the boundary of Mendocino National Forest.
The fire remained several miles from the evacuated communities along the eastern shore of Clear Lake, but "it looks like there's dicey weather on the way," California Department of Forestry and Fire Protection spokeswoman Jane LaBoa said.
Meteorologist Steve Anderson said wind gusts could reach 25 mph (40 kph) during the day Sunday and temperatures will remain in the 90s in the region throughout the week.
Gov. Jerry Brown on Saturday toured neighborhoods in Redding wiped out by flames and called on President Donald Trump to help California fight and recover from the devastating wildfire season.
"The president has been pretty good on helping us in disasters, so I'm hopeful," said Brown, a Democrat. "Tragedies bring people together."
Some areas on the fire's southeastern flank were reopened to residents.
Flat tire blamed
The Carr Fire, which incinerated 1,067 homes, started two weeks ago with sparks from the steel wheel of a towed-trailer's flat tire, Department of Agriculture and Fire Prevention officials said.
The fire burned slowly for days before winds suddenly whipped it up last week and drove it furiously through brush and timber.
It burned so furiously on July 26 that it created what is called a fire whirl. The twirling tower of flame reached speeds of 143 mph (230 kph), which rivaled some of the most destructive Midwest tornados, National Weather Service meteorologist Duane Dykema said. The whirl uprooted trees and tore roofs from homes, Dykema said.
There are at least 17 major fires burning throughout California, authorities said. In all, they have destroyed hundreds of homes, killed eight people — including two firefighters assisting in a wildfire near Yosemite.
Hundreds of colleagues, family and friends attended a memorial service Saturday in Fresno for National Forest Service Capt. Brian Hughes. He was killed July 29 by a falling tree while fighting the wildfire that has closed Yosemite National Park at the height of tourist season.
Firefighters have achieved more than 40 percent containment of that fire, which had reached into remote areas of the country's third-oldest national park. Workers who live in Yosemite's popular Valley region were ordered to leave Friday because of inaccessible roads.
Yosemite closure
Yosemite National Park's iconic cliffs are shrouded in so much smoke from nearby wildfires that the air quality is worse than anywhere in America and is rivaling Beijing.
The unhealthy haze prompted officials to close the scenic Yosemite Valley and other areas on July 25 along with hundreds of campsites and hotels in what has become the park's longest closure in more than two decades. Officials say they tentatively plan to reopen Monday after a 12-day closure but will reassess this weekend.
"We are hoping to get back open on Monday but conditions have to be safe," said park spokesman Scott Gediman, who said the decision will be based on air quality, visibility, weather patterns and safety for firefighters who are performing protective measures known as back burning near the park's southwestern border.
Coming at the height of the summer season, the closure has dealt a financial blow to Yosemite, a crown jewel of the National Park System, and caused upheaval for thousands of tourists whose summer trips have been abruptly canceled.
The 115-square mile (300-square kilometer) fire near Yosemite started on July 13 and is now 41 percent contained.
In recent days, the fire reached into remote areas of Yosemite, which is about 250 miles (400 kilometers) from San Francisco. The park ordered about 200 workers who live in Yosemite's popular Valley region to leave Friday because of inaccessible roads.
Not all of the park is closed; roughly the northern third of Yosemite has remained open. But officials say it is Yosemite's longest and most extensive closure since 1997, when floods shut the park for two months.