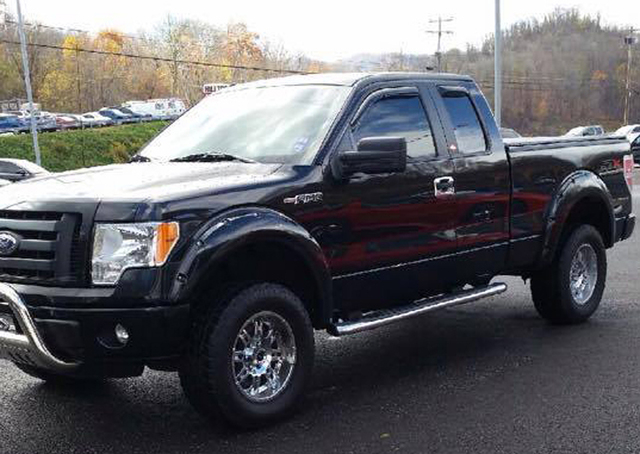 MORGANTOWN, W.Va. — A towing company owner killed his ex-girlfriend, two men she had romantic trysts with and the owner of a rival tow truck firm, police said Tuesday.
The shooter, Jody Lee Hunt, killed himself inside a pickup truck in the woods after about a 12-hour manhunt Monday, State Police Lt. Michael Baylous and Monongalia County Sheriff Kenneth "Al" Kisner said during a radio interview on West Virginia MetroNews.
The shooting rampage started Monday morning when Hunt shot Doug Brady, who owned Doug's Towing, twice in the head while he was working at his business. Hunt had been upset because he said Brady was getting towing jobs illegally, Monongalia County commissioner Tom Bloom said. Hunt had attended county meetings over the last couple of months, speaking about towing problems, Bloom said.
After gunning down Brady, Hunt killed his ex-girlfriend Sharon Kay Berkshire, 39, and Michael David Frum, 28, before he went to another home and killed Jody Taylor, police said. Berkshire was romantically involved with Frum and Taylor, police said.
Hunt posted on Facebook that he was "deeply hurt" by the events that led up to Monday.
"I did not chose to have the love of my life to go behind my back and sleep with several guys as she came home to lay her head on my shoulder to say goodnight I love you," he wrote.
In the post, Hunt speaks of vengeance. He said: "My actions were wrong but in my eyes just. So I will leave this world as others did. May your saddened hearts be replaced with hate for me."
The sheriff and state police lieutenant did not immediately return telephone messages from The Associated Press.
Berkshire had filed two restraining orders in Monongalia County against Hunt. The first was Dec. 27 and terminated about two weeks later because there was "a wish to work on problems."
A second restraining order Oct. 26 ended about two weeks later because Berkshire and Hunt were "living separate" and they had a property agreement that made the restraining order unnecessary.
Hunt owned J&J Towing and Repair LLC. His business was located less than a quarter mile from Brady's company.
———
Associated Press writers John Raby in Charleston and Jonathan Mattise in Morgantown contributed to this report.