Walmart, Dick's will no longer sell firearms to those under 21
February 28, 2018 - 5:09 am
Updated February 28, 2018 - 6:34 pm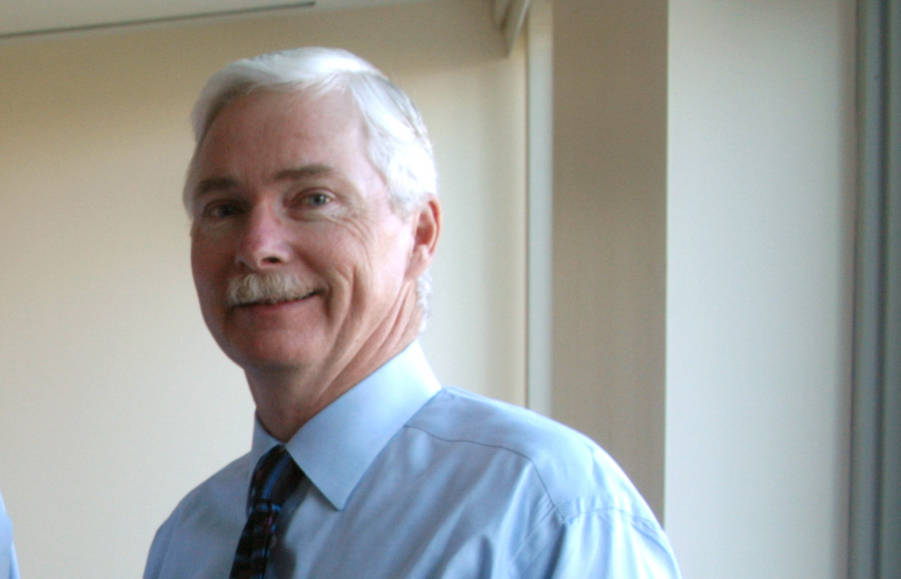 When it comes to guns, Nathan Shaw's business is no longer welcome at two big names in retail.
The 20-year-old knows his way around handling and storing guns as a member of the family behind The Smokin Gun Club in Mesquite.
But because of his age, Dick's and Walmart will no longer sell guns to Shaw or anyone else under 21, the companies announced Wednesday.
"That's not right in my eyes," Shaw said. "If that's the case, I'm definitely not a fan or supporter of theirs anymore."
Not that the loss of Shaw's business is a huge dent to Dick's. Shaw said he only ever shops at the retailer for clothes.
Plus, Dick's CEO Ed Stack said in an earnings call in November that the company's hunting products didn't perform like top-selling shoes and golf products.
"Hunting and electronics remained under pressure," Stack said.
Not many sales
Dick's announced the change in policy Wednesday morning while Walmart announced its policy change in the evening.
In a statement, Walmart said no one under 21 can buy guns or ammo in stores. The company ended sales of some semiautomatic rifles in 2015 due to slower business.
The company said it will continue to sell handguns in Alaska, but doesn't sell them elsewhere. Walmart will also stop selling airsoft guns and toys that look like military-style rifles from its website, according to the statement.
While the effect of Walmart's policy change isn't yet known, analysts believe Dick's will feel only a minor change in sales figures.
In a note Wednesday, Wedbush Securities analyst Christopher Svezia said the 35 Field & Stream stores where Dick's will stop selling semiautomatic rifles represent about 4 percent of the company's store base. No Field & Stream stores exist in Nevada.
The company's hunting products represent 10 percent or less of the company's annual sales, Svezia said.
He wasn't sure about the effect on the company from halting rifle sales to people ages 18 to 20, who can still legally buy the rifles elsewhere.
Analyst Joe Feldman of Telsey Advisory Group agreed that firearm sales are less than 10 percent of the company's sales.
Dick's has two locations in the Las Vegas area. The Dick's at Fashion Show Mall didn't sell firearms before Wednesday's announcement.
The Dick's at Galleria at Sunset in Henderson had stopped selling semiautomatic rifles when all the other Dick's stores nationwide stopped.
The company halted sales at their name-brand stores after the 2012 Sandy Hook Elementary School shooting in Newtown, Connecticut.
The new store policy comes two weeks after the school massacre in Parkland, Florida.
"When we saw what the kids were going through and the grief of the parents and the kids who were killed in Parkland, we felt we needed to do something," Stack said on "Good Morning America."
At the same time, we implore our elected officials to enact common sense gun reform and pass the following regulations: https://t.co/J4OcB6XJnu pic.twitter.com/VUuFKkyk6c

— DICK'S Sporting Goods (@DICKS) February 28, 2018
Changes at gun store
Dick's isn't the only store to change its sale policy this week.
Guns & Guitars, a Mesquite store that sold guns to the man responsible for the Oct. 1 Las Vegas Strip shooting, stopped selling semiautomatic rifles to people under 21 on Monday.
Though it's not known if the Las Vegas shooter used any of the guns he bought through Guns & Guitars, the company posted to its website a note saying no semiautomatic rifles above a certain caliber will be sold to people under 21.
Those people can legally buy those guns at other stores.
"We staunchly support our 2nd Amendment rights, but this makes good sense," read the post, removed from the website's main page on Wednesday. "As a firearms dealer and as individuals, we feel it is the responsible thing to do."
The owner of Guns & Guitars could not be reached for comment.
David Famiglietti, owner of Las Vegas gun store New Frontier Armory, said he plans to continue selling rifles to anyone legally allowed to own them.
"If you want something changed, handle that at the ballot box and with your favorite politicians, not by taking people's rights away on a whim or for a PR stunt," Famiglietti said. "If 18-year-old men and women aren't responsible enough to own a rifle, then maybe we shouldn't let them join the military, smoke cigarettes or vote in elections."
Famiglietti said he fears gun owners will continue to support Dick's by shopping with them for other items.
"The rest of us small-business folk in the industry are pouring money and time nonstop into fighting for the rights of firearm enthusiasts," he said. "It really is sad to me."
Survivors speak out
Survivors of the Las Vegas Strip shooting shared mixed reactions to the Dick's news.
Whitney Del Rosso, a local who worked as a bartender at the music festival targeted in the shooting, said she appreciates the companies' moves but wants the conversation to include people's mental health.
"It's a nice start," she said. "At least they are doing something."
Cindy Davis, a Michigan resident who sold jewelry at the music festival, said semiautomatic rifles don't bother her.
Davis, who sells jewelry made from bullets under the name Small Town Gems, said people decide whether to use their guns to hurt others or protect them.
"To me, a person was shooting at us," she said. "I don't blame the gun."
Dick's expects backlash
In a letter released Wednesday, Stack wrote, "We support and respect the Second Amendment, and we recognize and appreciate that the vast majority of gun owners in this country are responsible, law-abiding citizens.
"But we have to help solve the problem that's in front of us," he continued. "Gun violence is an epidemic that's taking the lives of too many people, including the brightest hope for the future of America — our kids."
The gunman who killed 17 people in Florida, mostly students, had purchased a shotgun at a Dick's store in November 2017, Stack said.
"It was not the gun, nor type of gun, he used in the shooting," Stack wrote. "But it could have been. Clearly this indicates on so many levels that the systems in place are not effective to protect our kids and our citizens."
The gun issue has embroiled a number of companies since the Parkland shooting, from Delta Airlines to FedEx. Dick's Sporting Goods Inc. is based just outside of Pittsburgh in a state where the first day of deer hunting season is an unofficial holiday for some families.
While guns that have been pulled from the racks at Dick's stores are not typically used for hunting, the company has entered an intense national conversation that most companies steer clear of to avoid offending potential customers.
Stack said on "Good Morning America" that Dick's is prepared for any potential backlash, but will never allow the sale of such guns in its stores again.
Stack on Wednesday called on elected officials to ban semi-automatic rifles, bump stocks and high-capacity magazines and raise the minimum age to buy firearms to 21.
He said universal background checks should be required, and there should be a complete universal database of those banned from buying firearms. He also called for the closure of the private sale and gun show loophole that waives the necessity of background checks.
Contact Wade Tyler Millward at wmillward@reviewjournal.com or 702-383-4602. Follow @wademillward on Twitter. The Associated Press contributed to this report.