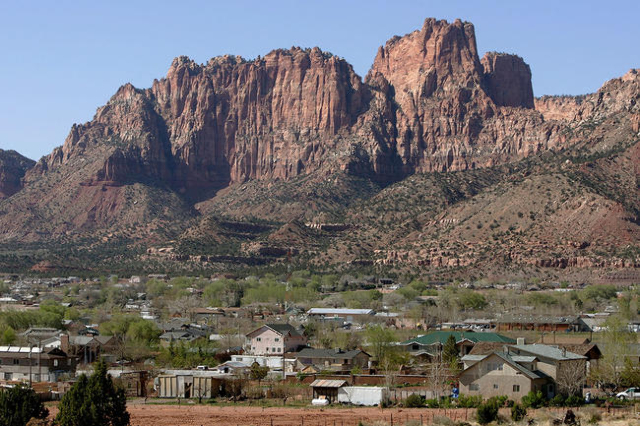 Eleven followers of jailed polygamist leader Warren Jeffs, including members of the sect's leadership, have been arrested on charges of food stamp fraud and money laundering.
A federal indictment unsealed Tuesday accuses the members of the Fundamentalist Church of Jesus Christ of Latter Day Saints of illegally diverting food stamps from legitimate recipients and converting them to cash for unauthorized purchases, including an expensive pickup and a tractor.
Those arrested Tuesday included Lyle Steed Jeffs of Hildale, Utah, the 56-year-old who is said to be leading the polygamous sect while his brother and self-described prophet serves a life sentence in a Texas prison for sex offenses involving underage girls.
Another of Warren Jeffs' brothers, Seth Steed Jeffs, was arrested at the home of an FLDS congregation in South Dakota.
"This indictment is not about religion. This indictment is about fraud," said U.S. Attorney John W. Huber in a written statement. "This indictment charges a sophisticated group of individuals operating in the Hildale-Colorado City community who conspired to defraud a program intended to help low-income individuals and families purchase food."
Some of those arrested Tuesday face initial court appearances Wednesday in Salt Lake City, St. George, Utah, and Custer County, South Dakota.
Warren Jeffs was arrested by the Nevada Highway Patrol during a routine traffic stop just north of Las Vegas in August 2006. At the time, the FLDS leader was on the FBI's Ten Most Wanted list.