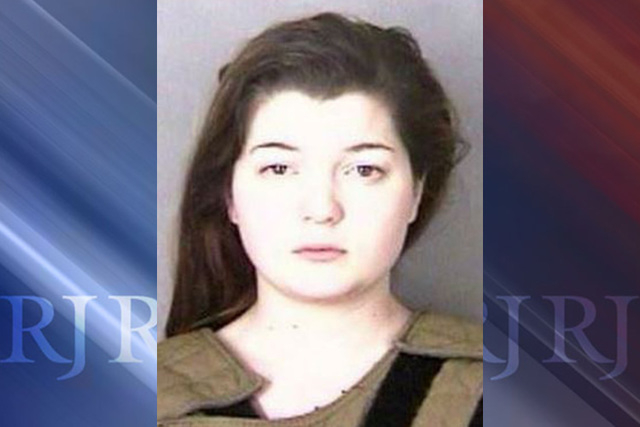 An Oregon woman in an online relationship with a man from Alabama set up a table with candles and wine glasses for their first meeting.
She told him to close his eyes, according to court documents, and then she slammed a metal baseball bat into the back of his head three times.
Haley Fox, 24, of Turner, was arrested Thursday.
Police said the victim met Fox online sometime in 2013. This month, he agreed to move to Oregon to live with her.
Samuel Campbell, 26, of Adger, AL, arrived Wednesday and went to her home on the 7000 block of Lipscomb Road Southeast in Turner. A probable cause affidavit states he sat down at the outdoor table and Fox poured him some wine.
After asking him to close his eyes, a probable cause affidavit states Fox admitted picking up a metal bat and striking him from behind in the head with a two-handed batting grip.
"Fox stated she played softball from grades 4-11 and knew how to hold a bat," the affidavit states.
Police said her motive was that she did not want to be his girlfriend, so she decided to hurt him.
Court documents state another woman appeared after the bat attack, and the victim reported hearing them talk about using duct tape to bind him. Campbell told detectives he believed he was going to die.
However, he convinced the women that he would not disclose what happened if they would just take him to the hospital, according to court documents, and they agreed.
The other woman, 26-year-old Jennifer Beaumont, has been interviewed by police, but is not facing charges at this time.
The man suffered a fractured skull and required nine staples to his head, court documents state. He has been released from the hospital.
Fox was booked in the Marion County Jail on the charge of first-degree assault. She has since posted bail and was released from custody.
Fox has no prior criminal history, according to court records. She is due back in court April 20.