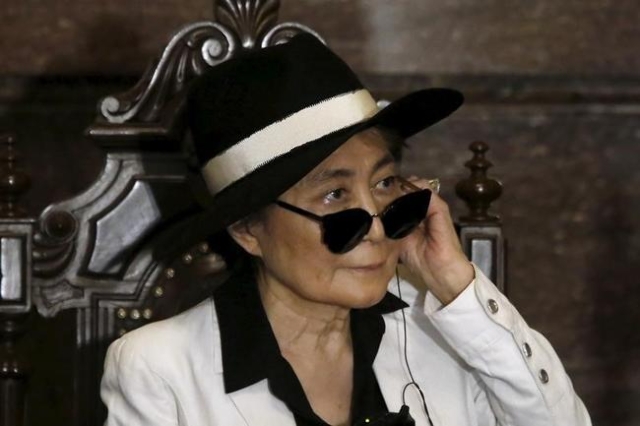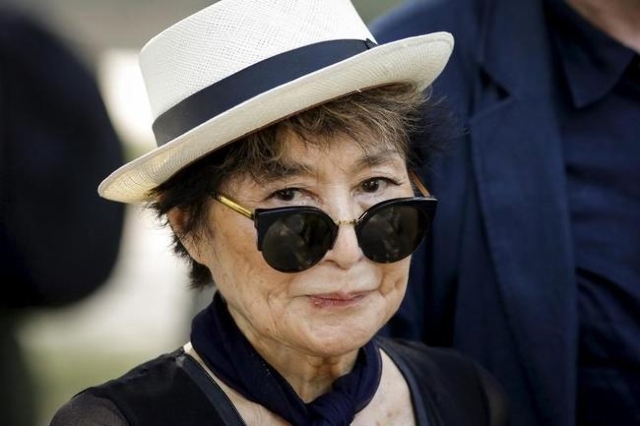 Artist and activist Yoko Ono was hospitalized in New York after experiencing "extreme flu-like" symptoms, her publicist said.
Ono, 83, was taken to the hospital Friday evening, according to publicist Elliot Mintz.
"Her doctor thought it would be a good idea for her to get checked," he said. He denied media reports that she suffered a stroke, and said she will likely be discharged Saturday.
Ono was married to Beatle John Lennon until his death in 1980.
She and Lennon were married on March 20, 1969, and their son, Sean, was born in 1975. Lennon was shot to death on Dec. 8, 1980, outside the famed Dakota apartment building just west of New York's Central Park.
She has won two Grammys — one as an artist and producer, and the other as a video producer.
Her career as an artist has spanned more than five decades. Last year, the Museum of Modern Art in New York marked her achievements with an exhibition of her early works showing how her ideas influenced the development of art in the city in the 1960s.
This month, Ono is exhibiting "Land of Hope," which comprises 19 pieces of her artwork in Mexico City's Memory and Tolerance Museum. The interactive exhibit promotes peace.
— Reuters contributed to this report.