Nationwide governments, chefs are moving to reduce food waste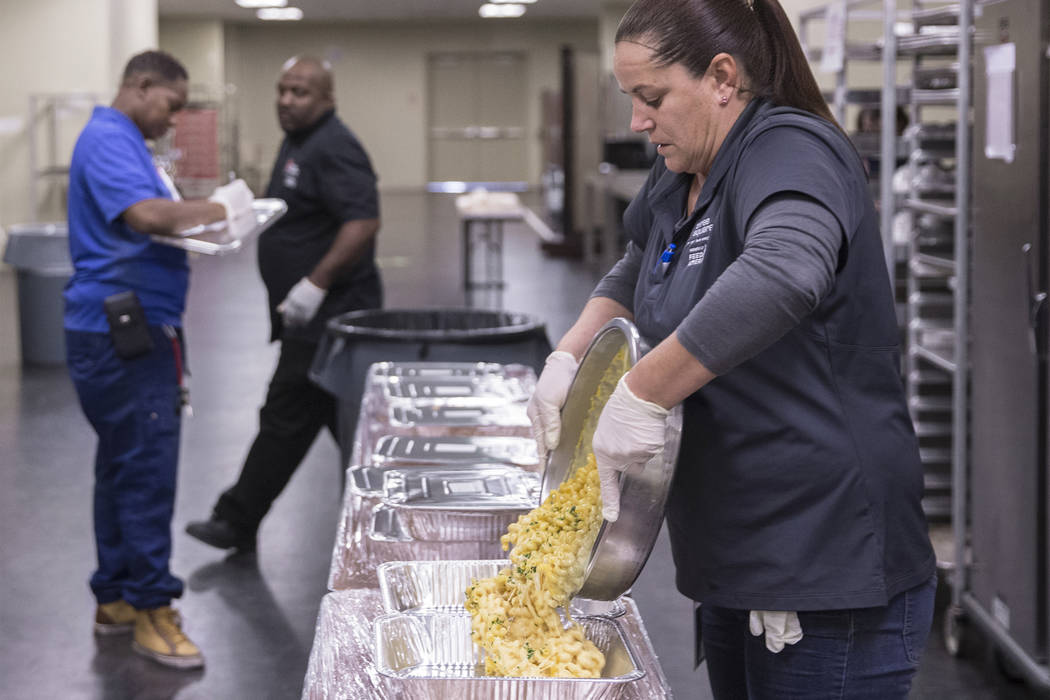 Food waste — and the disconnect between it and food insecurity — is a problem far beyond Las Vegas. Several initiatives aimed at combating the problem have been launched nationwide, including several at the James Beard Foundation in New York.
"Wasting food is not in a chef's DNA," said Katherine Miller, the foundation's vice president of impact. "But sometimes our kitchens aren't set up the way they should be, our staffs aren't trained, our portion sizes are out of touch.
"Chefs have to be educated to prepare food in a way that if it's not served, it actually can be donated. So our focus is really working with chefs, culinary instructors — folks who are training the next generation of chefs — helping them understand the easy things they can do to reduce waste."
The foundation's online curriculum, Creating a Full Use Kitchen, is available free to any culinary educator at jamesbeard.org.
Stowe Shoemaker, dean of the William F. Harrah College of Hospitality at UNLV, said the college doesn't have a course on reducing food waste and working with food banks, but it hopes to in the future.
Nationally, some local governments are mandating reductions in food waste.
In New York City, larger restaurants, some chain restaurants and supermarkets are required to put their waste to "beneficial use" by donating to a food bank, composting, using anaerobic digestion, using for animal feed or handing off to a rendering company. In Austin, Texas, all "food service enterprises" are required to ensure their employees have access to such resources.