Naughty, naughty girls being real bad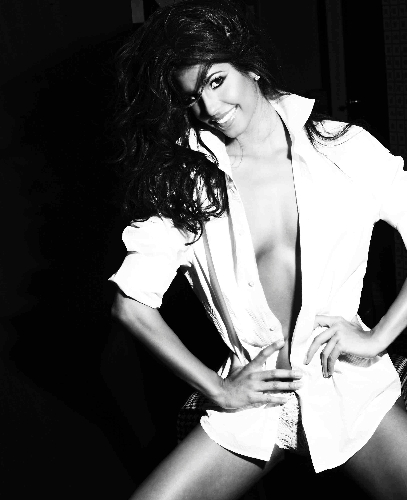 Johnny Weir has the best idea of the week. He wants to bring a show to Vegas called "The Bad Girls of Skating," co-starring Tonya Harding, Nicole Bobek and other naughties.
"Get 'em all out there in bustiers and fishnets," he tells me.
Weir, Olympic skater and star of the Sundance Channel's "Be Good Johnny Weir," wants the skaters to re-create their bad-girl moments in front of paying crowds.
"It's perfect for Vegas," he says. "I've gotten really close to Kelly Osbourne. I know she would like to be involved. It would be amazing."
He sees "Bad Girls" as a summer show, this year or next. As for a location, he'd like to "see who can cut me a deal," he says and laughs.
Sadly, the Vegas idea is his "secondary" priority. His first concern is to try to put together a New York winter show. He explains:
"I want Lady Gaga singing over here, and Elton John singing over there, and Cirque du Soleil hanging from chandeliers, and fashion, and Johnny, and singing! I want it to be an old-fashioned spectacular."
Weir tells me all this at Caesars over the weekend. What's his favorite thing about Vegas? The helpful "ladies" at the Chanel, Fendi and Prada stores, of course.
"You don't get more strip mall, high fashion than Vegas. I love it," he says. "In New York, you have to (taxi) everywhere to go where you want. Here, it's all right where you need it."
HELLOOOO MISS USA GIRLS
The media can't stop themselves from acting like a bunch of fake-prude ninnies. The New York Daily News posted this judgmental headline, "Miss USA pageant officials are under fire for posting 'risque' lingerie photos of 2010 contestants."
Then, under that headline, the Daily News posted the photos.
I swear, news people like to pretend they are classier than the things they do. Me? I'm classy. But I don't pretend to be offended by pageant contestants in lingerie.
So I posted photos and video of the lingerie girls on my blog, because everyone likes looking at hot girls in lingerie, the end.
HUMAN NATURE EXTENded
Smokey Robinson will perform briefly with Human Nature at the Imperial Palace tonight, to help the group celebrate a new two-year contract in the IP showroom, which will be renamed the Human Nature Theater.
Also today, Mayor Oscar Goodman will proclaim May 11 as Human Nature Day, because every day is proclaimed Something Day, around here.
CHER'S LEGS LOOK BETTER THAN MEN'S
Good news for Vegasonomy: Cher's back at Caesars, helping business pick up all through the hotel. I saw Cher, 62, on Saturday. Her legs look better than her male impersonators'.
Naturally, Cher didn't attend her own after-party at Rao's. But with summer coming, it's good enough she's back in town.
MATT GOSS, MAN OF LEISURE
I stopped by to say hi to Caesars headliner Matt Goss about an hour past midnight Saturday. That place was packed. After singing, Goss stays in his showroom, mingling sometimes till 4 a.m.
He personally mixed me a Johnny Walker Black and water. Then he said he wants to serve breakfast in there, after people have been partying all night/morning. There's the second-best idea of the week.
Contact Doug Elfman at delfman@ reviewjournal.com. He blogs at reviewjournal.com/elfman.
Miss USA lingerie & glamor slide show