Nevada AG warns Target shoppers to monitor their accounts
December 24, 2013 - 5:07 pm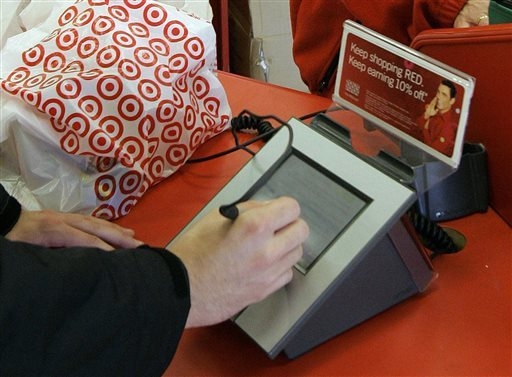 Nevada's attorney general is warning Target shoppers to monitor their credit and debit card statements after some 40 million accounts may have been compromised.
"Nevadans need to be vigilant and monitor their credit and debit card statements closely, especially Target shoppers who visited the store this holiday season," Attorney General Catherine Cortez Masto said in a statement Tuesday.
According to Target, credit and debit card information for about 40 million consumers may have been compromised between Nov. 27 and Dec. 15. The retailer has determined that the breach involves information at its U.S. stores and not online.
Masto urged those who might have had their information compromised to:
—Regularly monitor statements for that credit or debit card for unauthorized activity (you do not have to wait to receive your monthly statements).
—Be wary of calls or email "phishing" scams related to the breach that might appear to offer protection but are really trying to get personal information from you such as your Social Security number.
—You might also want to obtain a copy of your credit report and look for unauthorized activity in that report. Under federal law, consumers are entitled to receive one free credit report from each credit reporting agency every year. To obtain a free credit report from each of the three nationwide credit reporting agencies (Equifax, Experian, or TransUnion), visit www.AnnualCreditReport.com or call 877-322-8228.
—As a precautionary measure, consider placing a free fraud alert on your credit report by calling one of the three nationwide credit reporting agencies. Call Equifax at 800-525-6285, Experian at 888-397-3742, or TransUnion at 800-680-7289.
—If you want a new account number for your credit or debit card, you may wish to request that from the financial institution that issued your card. Call the number on the back of your card (Target REDcard holders should call Target at 866-852-8680).
Contact reporter Chris Sieroty at csieroty@reviewjournal.com or 702-477-3893. Follow him on Twitter @sierotyfeatures.