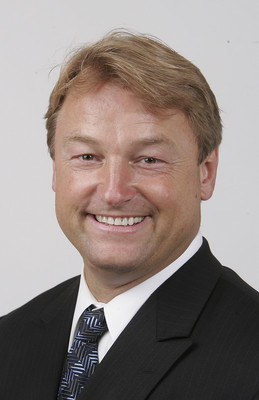 WASHINGTON — Just minutes before Mitt Romney announced Thursday he was suspending his presidential campaign, Rep. Dean Heller, R-Nev., said he would prefer Romney over Sen. John McCain, R-Ariz., as the Republican nominee for president.
"Romney did very well in Nevada," Heller said, referring to the former Massachusetts governor's victory in last month's Republican caucus, which drew little interest from McCain and other GOP candidates.
When asked whether he was concerned that McCain, as a GOP presidential nominee, might hurt his chances for re-election, Heller said, "I could support a McCain-Romney ticket."
Though Heller also said he has "nothing but good things to say about Senator McCain," the freshman lawmaker echoed a less than enthusiastic response among Nevada Republicans for the Arizona senator as a presidential candidate.
Heller, Rep. Jon Porter and Sen. John Ensign said McCain could carry Nevada in the presidential election, but they acknowledged McCain's support of a Yucca Mountain nuclear waste repository and his failed effort to impose a sports betting ban on Nevada casinos could cause him problems.
For Heller, his biggest disagreement with McCain is about immigration reform.
"I don't support amnesty for 12 (million) to 15 million people," Heller said.
Porter said he thinks McCain is wrong on Yucca Mountain, 100 miles northwest of Las Vegas.
But Heller and Porter noted President Bush won Nevada in 2000 and 2004 despite his support for Yucca Mountain.
"McCain is very Reaganesque, and he is very independent like Nevadans are independent," Porter said.
Porter said Nevadans may be more supportive of McCain after they consider the Democratic alternative, either Sen. Hillary Clinton of New York or Sen. Barack Obama of Illinois.
"They are proposing the largest tax increase in history; they want to retreat from the war, and they want socialized medicine," Porter said.
Earlier this week, Ensign did not mention McCain by name when he issued a statement saying he would support the Republican presidential nominee.
On Thursday, Ensign declined to be interviewed but issued another statement saying McCain is "a principled leader" who "would be a strong candidate in Nevada."
Ensign and McCain tangled in May 2001 when Ensign led a successful effort in the Senate Commerce Committee to stall McCain's bill to prohibit Nevada sports books from taking bets on amateur sporting events.