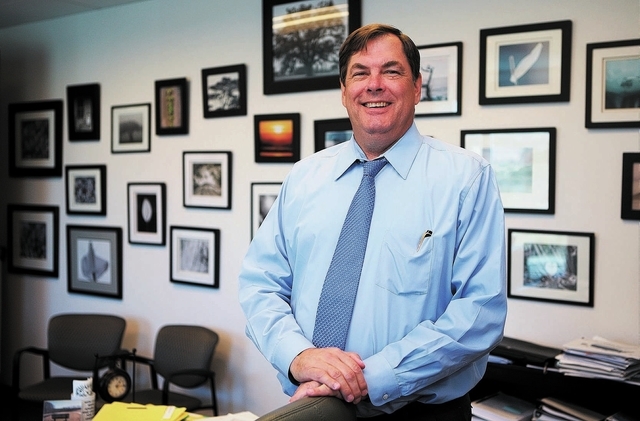 CARSON CITY — Nevada Insurance Commissioner Scott Kipper said Thursday he has requested an analysis from the state attorney general's office before deciding whether to approve a one-year extension for health insurance policies that do not meet the requirements of the new federal health care law.
Nearly 25,000 Nevadans have received cancellation or nonrenewal notices because their policies do not comply with the law.
The review will provide guidance on what makes sense for Nevada and what can be done legally, he said.
"What we've asked the attorney general is, what is our authority over these products," Kipper said. "We're waiting to know what our ability is. In which case then we'll make a decision on which way we want to go."
Kipper said he will review that guidance before deciding whether to allow affected Nevadans to keep their insurance policies that are not compliant with the Patient Protection and Affordable Care Act for another year.
Time is pressing, but Kipper said he wants to get the decision right.
"We're being very deliberate to make sure we're going to get the best answer for consumers in the state of Nevada," he said. "I'd rather be right than fast, and I think our consumers would rather get it right than have a rapid decision. We're shooting for both."
Kipper said he does not know how soon the attorney general's office will be able to provide the guidance. The guidance will allow the state to determine if the policies can be extended, and whether such a directive, should it be made by Gov. Brian Sandoval, would be voluntary or mandatory on the part of insurance companies.
Kipper made his comments after making a report to the Legislative Committee on Health Care. Committee members did not ask any questions about the policy extension issue.
President Barack Obama last week announced that insurance companies would be able to offer renewals of their current policies to existing customers without adopting the 2014 market rule changes. State governments were given the power to decide whether or not to implement this order in their states.
Massachusetts, Washington and several other states have decided not to allow insurance companies to offer the plans. Hawaii, Florida, Texas and some others have opted to allow the plans to be offered.
Sandoval continued this week to criticize the implementation of Obamacare and to urge a fix to the law.
"The fact is the president misled the American people when he promised they could keep their insurance if they liked it," Sandoval said Wednesday. "His statements last week did nothing to remove the Obamacare mandates that have resulted in cancelled insurance policies.
"Furthermore, those in Congress who supported this law should have known that implementing these mandates would result in canceled policies. The very real and harmful consequences of this ill-conceived law are now being experienced by not just Nevadans, but people throughout the country.
"The only way to fix the problems resulting from this law is to change the law itself," Sandoval said. "So, I again call upon the president and Congress to act swiftly. I firmly believe Obamacare must be dramatically changed or repealed."
Contact Capital Bureau reporter Sean Whaley at swhaley@reviewjournal.com or 775-687-3900. Follow him on Twitter @seanw801.