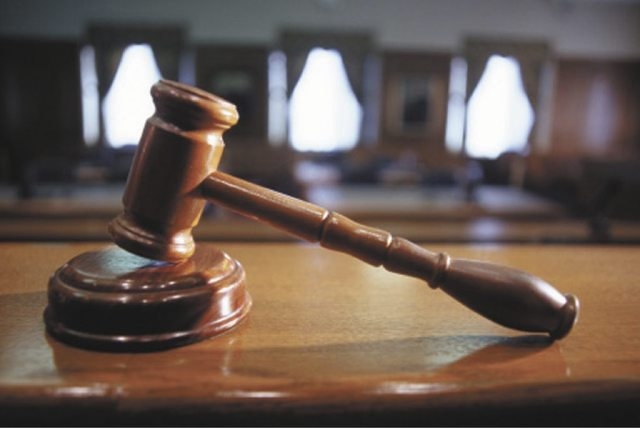 CARSON CITY — A Southern Nevada man convicted of domestic violence was not entitled to a trial by jury because his crime was not serious enough, the Nevada Supreme Court ruled Thursday.
Justices explained in the decision affecting Sergio Amezcua that under state law approved by legislators, first-time domestic violence is a "petty offense," a misdemeanor with a maximum punishment of six months in jail. Those convicted of the crime, which predominantly affects women, also can be ordered to perform community service of 120 days and a fine of less than $1,000.
Such petty offenses are those "to which the right to a jury trial does not attach," the panel of three justices ruled.
"There is nothing so severe in those penalties, considered together, as to clearly indicate a determination by the Nevada Legislature that this is a serious offense to which the right to a jury attaches," the court stated.
Although the Sixth Amendment of the U.S. Constitution guarantees a person the right to trial by an impartial jury, this does not "extend to every criminal proceeding," but only to "serious offenses," the justices said. And the best indicator of whether an offense is serious "is the maximum penalty that the Legislature has set for it."
Amezcua had challenged his conviction by a Las Vegas Justice Court judge on the grounds he should have been given a jury trial. But he appealed that conviction to Clark County District Court, and it was upheld.
In his appeal to the Supreme Court seeking an order for a jury trial, Amezcua noted that because of the domestic violence conviction, he could be deported, lose his right to bear arms and that there would be a refutable presumption he is unfit for the sole or joint custody of his children.
But justices said that firearm and deportation possibilities are "collateral consequences of conviction: they arise of our federal law, not the Nevada statutes the proscribe first-offense domestic violence" as a misdemeanor. A state court also would consider "the best interest of the child" in a custody case, they added.
Justice of the Peace Melissa Saragosa denied Amezcua a right to a trial by a jury in 2011.
Contact Capital Bureau Chief Ed Vogel at evogel@reviewjournal.com or 775-687-3901. Follow him on Twitter @edisonvogel.