Nevada team part of rescue efforts in aftermath of hurricane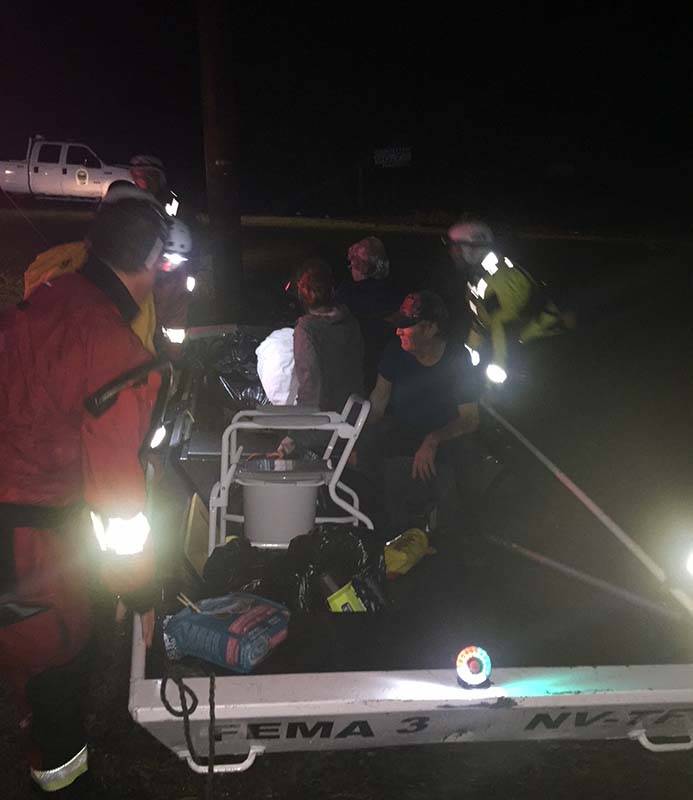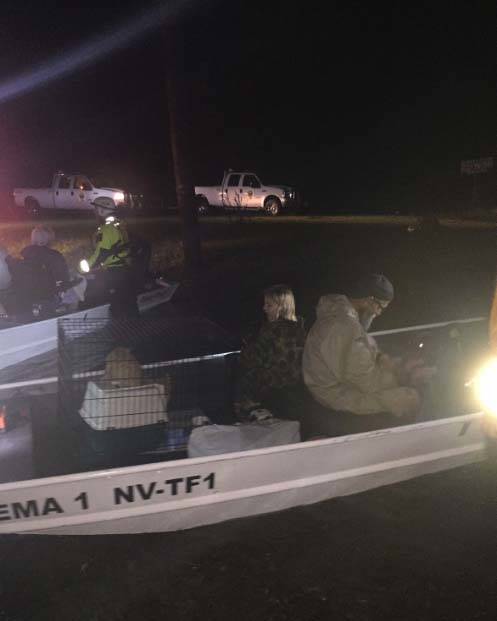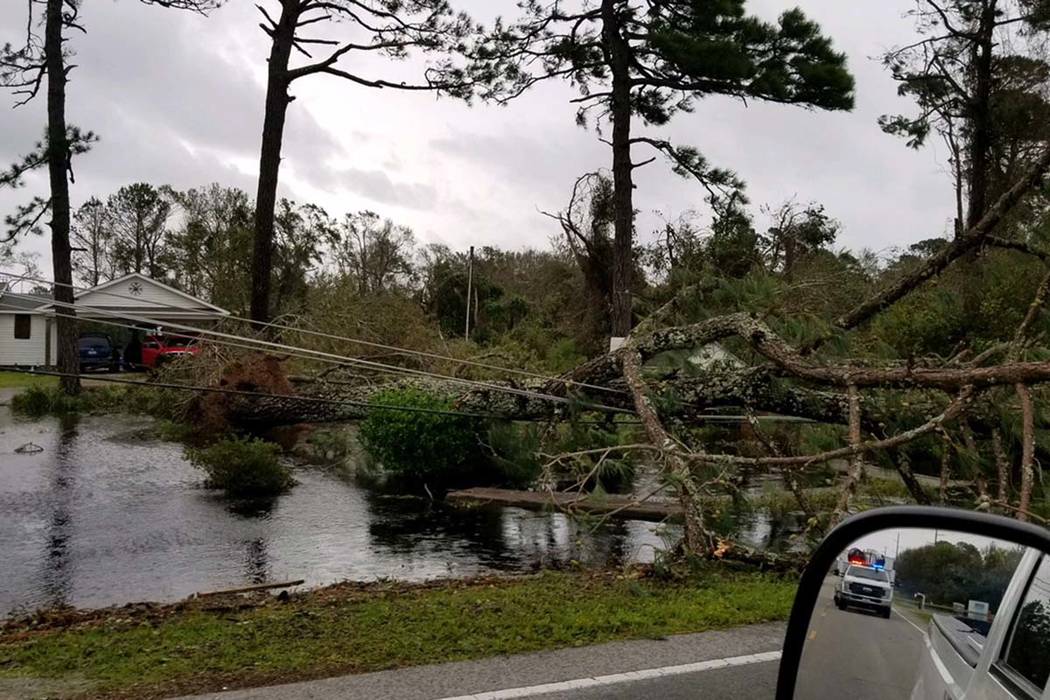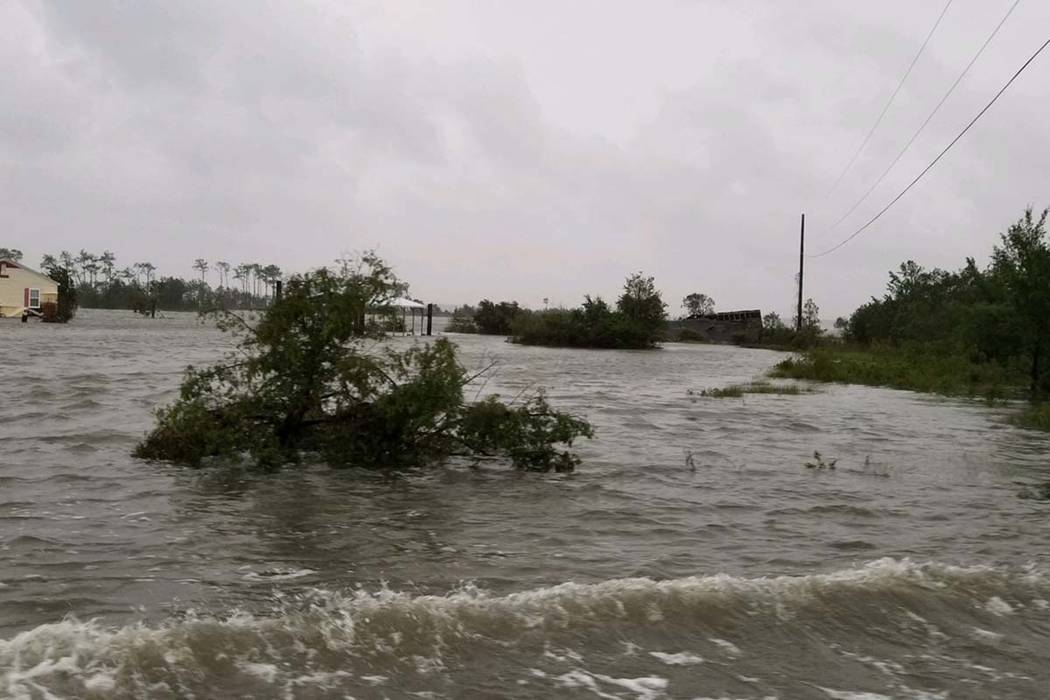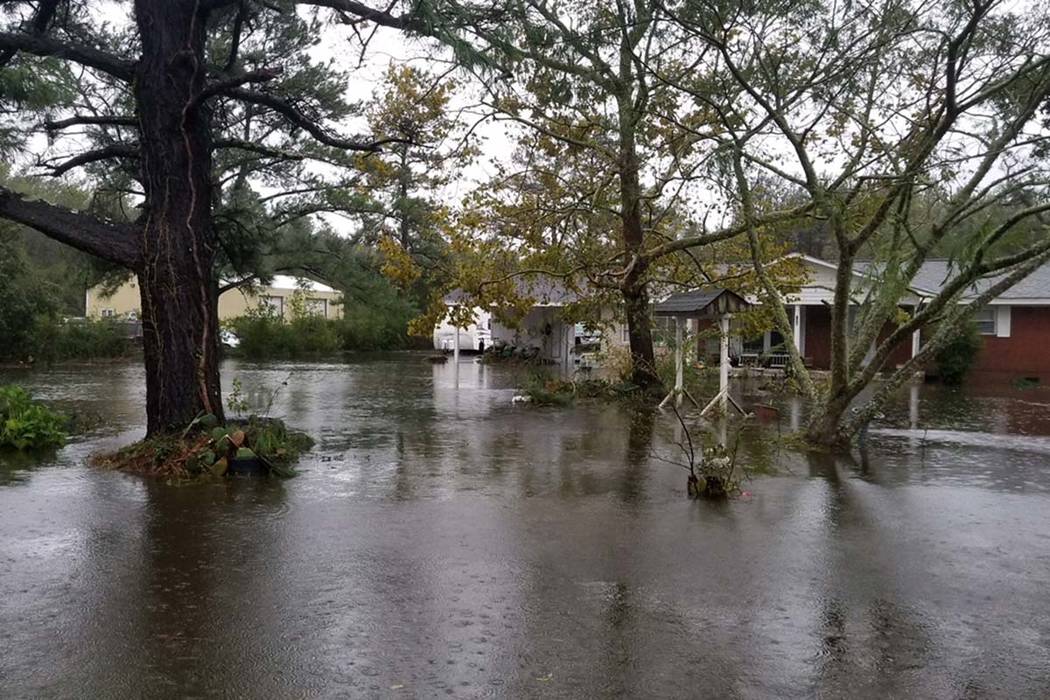 A team of water rescue specialists from the Las Vegas Valley worked almost non-stop over the weekend as they saved at least 60 people from rising floodwaters in North Carolina.
Members of Nevada Task Force One were deployed to the East Coast last week as Hurricane Florence hurtled toward the Carolinas. The 16-person team is made up of firefighters from the Las Vegas, North Las Vegas, Clark County and Henderson fire departments.
The team went to work Friday with a 20-hour shift on the North Carolina coast, Clark County Fire Chief Greg Cassell said, performing multiple water rescues along a 40-mile stretch of residential neighborhoods as they moved westward along the coastline.
Here is a short video of Nevada Task Force 1 conducting rescue operations in the wake of #HurricaneFlorence along the #NorthCarolina coast. Great work by the 16 member water rescue team in trying conditions. @ClarkCountyFD #Florence #NorthCarolinaStrong pic.twitter.com/tkHKL4SA4b

— Clark County Nevada (@ClarkCountyNV) September 16, 2018
In an interview on Weekend Edition Saturday on National Public Radio, host Scott Simon spoke to Beaufort Mayor Everette "Rett" Newton, who had good words for the Nevada team.
"I also want to report that the Task Force 1 from Nevada, a SWCC boat team, showed up in Beaufort yesterday afternoon," Newton said. "And we were just thrilled to see that level of support, both locally with our professionals here but then also nationally."
At least 17 people were confirmed dead Sunday night as the slow-moving storm drenched eastern North Carolina, flooding highways and stranding residents who couldn't evacuate before Florence made landfall.
NVTF-1 operates under the Federal Emergency Management Agency and was one of the first teams formed for the organization's National Urban Search and Rescue Response System.
For this deployment, the task force sent a team of firefighters who are specially trained for water rescues. Cassell said the team helped save 60 people, including two children, and several family pets during their first operational period.
"The team is in good spirits and happy that they are making a difference in their areas of operation," Cassell said.
During their first operational period, NVTF-1 began their deployment in Beaufort, North Carolina, then shifted north toward Otway and then west toward Newport, about 20 miles west of their starting point.
The team was cut off from their base of operations as floodwaters rose, Cassell said, but the chief of the Newport fire department opened city hall so the firefighters could catch a nap on the floor before the start of their second shift.
Cassell said weather conditions and the intense long shifts make it difficult to communicate with the team.
Contact Max Michor at mmichor@reviewjournal.com or 702-383-0365. Follow @MaxMichor on Twitter.