Nevada will dump Xerox as health insurance exchange contractor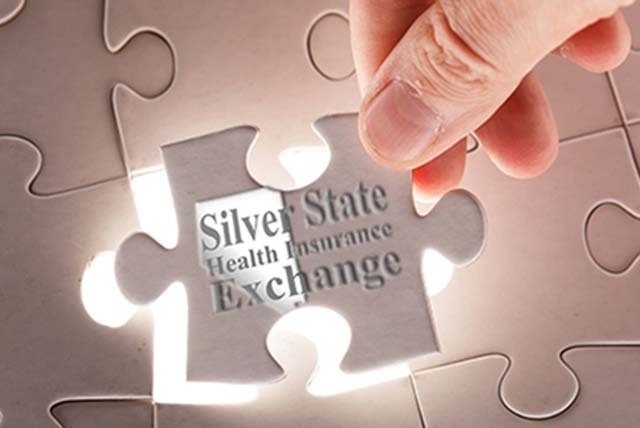 The Silver State Health Insurance Exchange board voted unanimously Tuesday to end its relationship with Xerox, the vendor contracted in 2012 to build the exchange's Nevada Health Link website.
In place of Xerox, the exchange will adopt the federal Healthcare.gov exchange's eligibility and enrollment functions for the sign-up period that begins Nov. 15, though it will keep its status and funding as a state-controlled system. The exchange will also issue a request for proposals to evaluate replacement systems in coming years. A new platform could come from a state with a functional marketplace, or from a vendor with a similar, proven program.
As with the final vote, reaction to the board's decision was uniform.
Insurance brokers, insurers, lawmakers and policymakers all praised the move, which the board considered since February.
"Overall, it was positive action by the board. Certainly, if you look at public testimony, it was hard to find anyone who wanted to stay with Xerox," said Dwight Mazzone, a Las Vegas broker who serves on the exchange's consumer affairs committee. "It was an emotionally draining decision. I commend the board for what they've done. They took a very difficult situation and did the best job they could given the circumstances."
Pat Casale, a broker who participated in an analysis of how to fix the exchange, said the decision is the only reasonable course.
"The reality is, I think the board realizes we've had enough of the excuses already. We need results," Casale said. "For the money we've spent, we have no results. Anything can and should be better than what we've been through the last seven months."
Casale, a long-time Xerox critic, said he is nonetheless "excited" Xerox would stay on until November's open enrollment period.
"It means they'll finish the job they started for our (clients)," he said.
Tom Zumtobel, CEO of nonprofit insurer Nevada Health CO-OP, called the decision "necessary."
"We went too long without any noticeable improvement," he said. "I think the board chose the best option because the state still can influence the process locally, but take advantage of the federal system, which has a much better shopping experience."
Senate Majority Leader Harry Reid, D-Nev., said in a statement that Xerox is a "disaster," and he supports the board's decision.
"There is no reason Nevada's exchange couldn't have been as successful as other state-based exchanges, like Kentucky or Connecticut, if not for Xerox," Reid stated.
Though observers generally agree a change is needed, uncertainties linger.
It won't be clear until 2015 just how much it will cost to bring in a new system. Vendors will have to bid on a contract to serve the exchange.
The second unknown is how much Xerox will be paid. Its state contract was worth $72 million, but because so much of Nevada Health Link was built poorly or not at all, the company has so far been paid just $12.3 million.
Exchange spokesman CJ Bawden said the state will pay Xerox as the company finishes parts of the website and continues to care for current enrollees through November. But he said the final payout "will be well south of $15 million."
Rep. Steven Horsford, D-Nev., said in a statement that the exchange board should "carefully examine how Xerox made use of the $12 million in taxpayer funds it has been paid, and how the state may be able to recuperate losses."
Xerox already faces legal action in Texas, where state officials fired the vendor earlier this month. On May 9 Texas sued the company, alleging it mistakenly reimbursed Medicaid providers for hundreds of millions of dollars in medically unnecessary dental claims.
Gov. Brian Sandoval's office didn't comment on legal action, but Sandoval press secretary Tyler Klimas said in a statement that the exchange board "made the best decision it could under these difficult circumstances."
The board's decision also presents new challenges for the state's Medicaid system, which needs upgrades to transfer accounts to and from the federal system, and to handle enrollments by phone. Improvements could cost $15 million to $20 million with 90 percent of that money from federal grants and 10 percent — or $1.5 million to $2 million — from the state.
The board's decision concludes a troubled relationship with Xerox, which fell woefully behind schedule on its Nevada Health Link build. The system debuted on Oct. 1 to hundreds of technical flaws and software glitches, and sign-ups have been held to about a third of the initial enrollment target of 118,000.
Xerox spokeswoman Jennifer Wasmer in a statement called the board's decision "extremely disappointing."
"Xerox has been unwavering in its commitment to Nevada Health Link and to getting all aspects of the exchange right. We have engaged the full breadth of Xerox's resources and have brought in external experts to meet that goal," Wasmer said.
She also pointed to the "considerable accomplishment" of the exchange in supporting Medicaid expansion in Nevada. About 190,000 Nevadans are eligible for Medicaid through Nevada Health Link. More than 10,000 people have also enrolled in private health plans in a special enrollment period that began April 1 and ends May 30.
Contact reporter Jennifer Robison at jrobison@reviewjournal.com. Follow @J_Robison1 on Twitter.