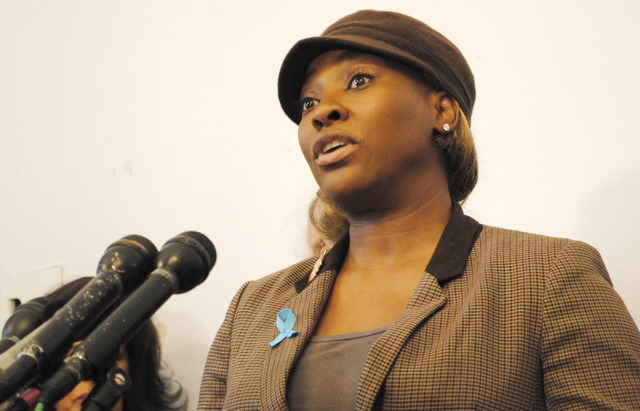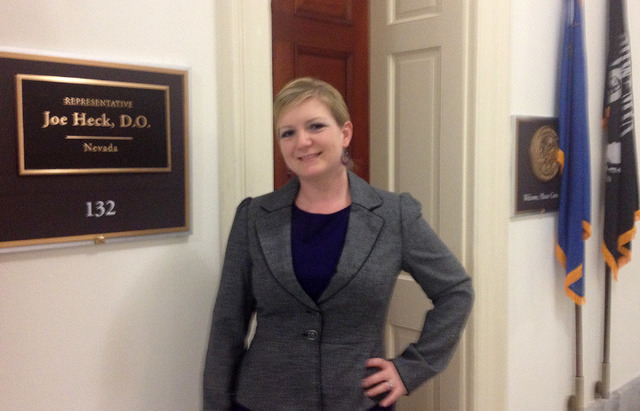 WASHINGTON — A high school teacher, a downtown philanthropist and an electrical worker who has been unemployed since May are among the Las Vegas Valley residents who scored invitations Tuesday to watch President Barack Obama deliver his State of the Union speech.
Most members of Congress get one guest pass to the president's speech. Some give the ticket to family, others reward friends and followers, while others use it to make political points.
Tamika Woods through her labor union received an invitation from Rep. Steven Horsford, D-Nev., one of nine Democrats who brought unemployed constituents to underscore inaction by Congress to extend federal jobless benefits.
Woods, of North Las Vegas, will see her benefits expire in about two weeks, and "I want members of Congress to explain to Tamika why they refuse to help her," Horsford said.
Woods, 41, who has worked on resort projects and at the Nevada National Security Site, has been out of work since May and has not worked steadily since July 2011. Her plane ticket to Washington was paid by the International Brotherhood of Electrical Workers.
Woods said she wanted to hear a positive message from Obama and get a sense the nation is not stagnating.
"I just want to hear about us moving forward, just forward. I don't know all of what that means. He does, Congress does, the Senate does," Woods said after a news conference by Democrats, where she and others were introduced as the faces of the unemployed.
"Let's band together and move forward," Woods said. "Let's move forward so everyone can thrive, not just one set group."
Last year, Rep. Dina Titus, D-Nev., gave her guest pass to her husband, Tom Wright. This year she invited Patrick Duffy, one of the figures behind the revitalization of downtown Las Vegas as a board member of The Smith Center and the Neon Museum and an organizer of the Life Is Beautiful festival.
"I invited him as a thank you for all the things he's done for the community," Titus said. "His work in the community epitomizes what the president is talking about — economy, opportunity, optimism. That is what is really happening in downtown Las Vegas."
Duffy said he will be focusing on how the audience in the House chamber reacts to Obama and his speech.
"I want to look around, and I want to watch the faces of people," said Duffy, an executive at Diamond Resorts International. "Faces tell a lot."
"This is a time when you put everything aside and you just embrace the leader," Duffy, a Democrat, said. "He was elected, at least give him an hour or so of respect and admiration, and then you can hate him tomorrow if you want."
Brig. Gen. William R. Burks, adjutant general for Nevada, is attending the speech as the guest of Senate Majority Leader Harry Reid, who also invited Naida Parson, senior pastor of New Antioch Christian Fellowship in Las Vegas.
Amy Evers, who teaches advanced placement government and economics at Clark High School, decided in December to write to her congressman, Rep. Joe Heck, R-Nev., asking for his ticket.
"I was aware there was a ticket that every member of Congress had, and so one day I got to work and typed an email that essentially said, 'I really want to go and I think you should take me,' in the most humble of terms," she said.
She was careful to point out she was a Democrat but also attached a photo of her license plate, which says "Go Vote."
"When I read Amy's email it was clear she was an ideal person to invite," Heck said in a statement. When he was in Southern Nevada last week, Heck spoke to Evers' government class.
Evers' students have the assignment to watch the speech. When Evers returns this week, they will compare notes about the policies and initiatives Obama will outline and chances of passing Congress.
"I told my students they will notice a lot of clapping, but sometimes the clapping is one side of the room or the other," she said. "I would obviously like to believe we can have both houses of Congress working with the president; however, I'm skeptical because of the past five years and there is still a lot of gridlock."