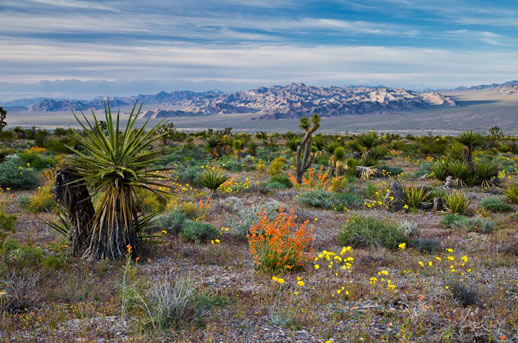 A new area manager has been named for the Spring Mountains National Recreation Area, a part of the Humboldt-Toiyabe National Forest just east of the Las Vegas Valley.
Donn Christiansen will provide oversight of the staff and resources needed to manage nearly 316,000 acres of National Forest lands.
He replaces Randy Swick, who retired from the post in June.
"We are fortunate to have Donn join the Humboldt-Toiyabe National Forest," said Bill Dunkelberger, forest supervisor, who made the announcement Tuesday. "His experience and leadership skills are a good match for the SMNRA."
Christiansen has 24 years of experience in natural resource management. He has served since 2011 as district ranger on the Descanso Ranger District of the Cleveland National Forest in California, and was acting San Gabriel Mountains National Monument Manager on the Angeles National Forest in California for four months.
"I'm absolutely thrilled to be joining the team at the SMNRA. It's a real honor to be entrusted with the stewardship of this part of our National Forest system," said Christiansen. "I'm so excited to meet and get to work with the employees, partners, and communities that care so much about this area."