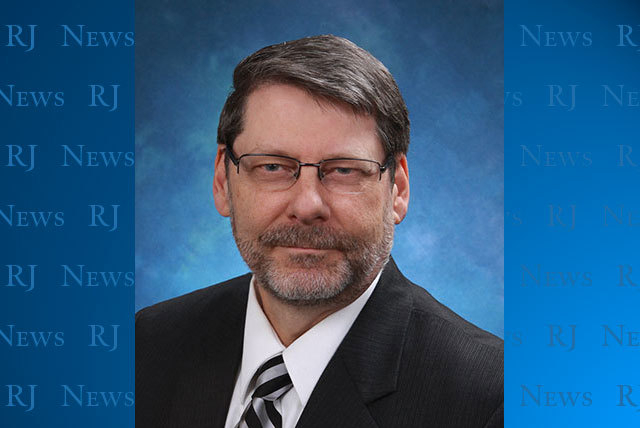 A new medical school in Las Vegas would start with a charter class of 60 students in fall 2017, Renee Coffman, president of Roseman University of Health Sciences, said Wednesday.
The size of the freshman class could double within six years.
Roseman trustees this year announced plans to start a medical school in Southern Nevada, followed by a merger with the Nevada Cancer Institute Foundation.
The medical school will be housed in the cancer institute's 184,000-square-foot facility in Summerlin, near Town Center Drive and Interstate 215.
Dr. Mark A. Penn will become the school's founding dean in April, Coffman said.
Penn, a graduate of the University of Toledo College of Medicine, joined Roseman last year as chancellor of its Utah campus.
He had served in a variety of leadership roles with Northeast Ohio Medical University, including executive associate dean of the college of medicine.
During a meeting with the Review-Journal's editorial board Wednesday, Coffman and Penn said studies have shown there is room for three medical schools in Southern Nevada.
"We look forward to collaboration," Penn said.
The only medical school in Southern Nevada is the Touro University Nevada College of Osteopathic Medicine in Henderson.
The private school graduates about 130 osteopathic doctors a year and has freshman classes of 135.
The only public medical school in Nevada is at the University of Nevada, Reno. But regents have proposed adding a medical school in Las Vegas. The UNR medical school graduated 59 students last year and has a freshman class of 70 this year.
Both the regents and Roseman are proposing schools that teach what is sometimes referred to as allopathic medicine to differentiate it from osteopathic medicine.
There are two types of physicians in the United States, those who hold a doctor of medicine degree (M.D.) and those who hold a doctor of osteopathic medicine degree (D.O.).
The training for both is essentially the same, though osteopaths also receive training in treatments in which manipulations of muscles and bones are done.
In 2011, Nevada had 200 physicians per 100,000 people, the sixth-lowest figure among the states and far below the 244 per 100,000 national average.
Roseman University of Health Sciences is a private nonprofit university that offers degrees in pharmacy, dentistry, nursing and business administration. It has nearly 1,500 students at its campuses in Henderson, which opened for classes in 2001, and South Jordan, Utah, which opened in 2006.
Coffman said the groundwork for Roseman's College of Medicine began more than two years ago when the university began building a medical research program in leased laboratories in the Ralph and Betty Engelstad Cancer Research Building, which was part of the Nevada Cancer Institute that went bankrupt.
That facility will now house Roseman's medical school.
Reporter Paul Harasim can be reached at pharasim@reviewjournal.com or 702-387-2908.