Aligned with 'right, honest and kind' is new for Dario Herrera
February 8, 2017 - 4:50 pm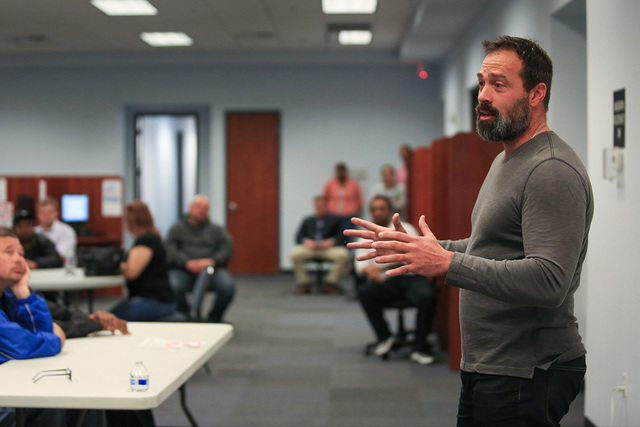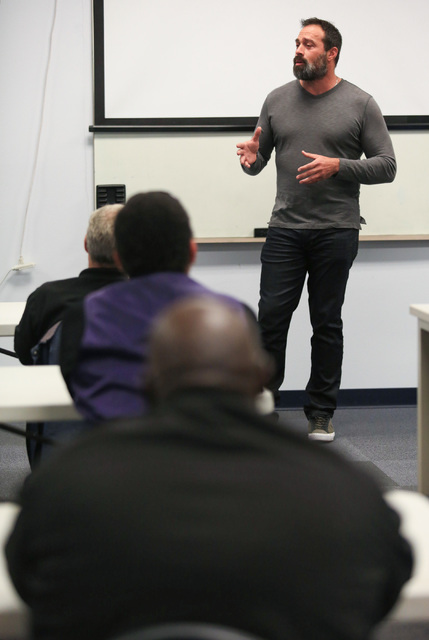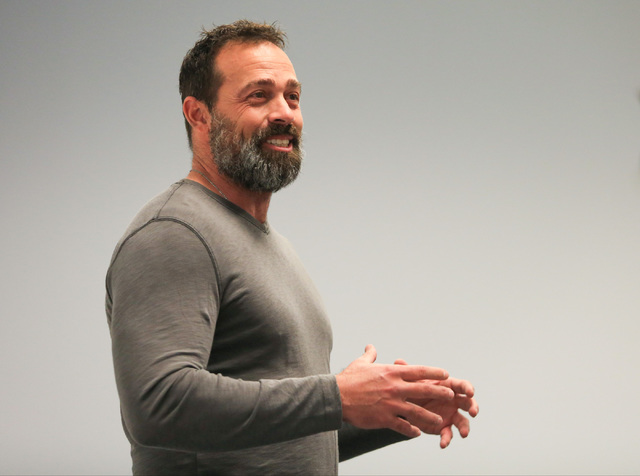 Dario Herrera says he has turned his life around. Again.
I hope that's the case, as Review-Journal reporter Michael Scott Davidson recounted him saying in Saturday's newspaper.
"As long as you align your actions with what is right, honest and kind, you'll be OK," he said at a mentoring session for Foundation for an Independent Tomorrow.
Good advice. If only he had followed it when he was younger.
The Herrera I knew was as crooked a politician as Las Vegas has ever seen, and a liar who degraded women.
When I was a reporter, in 2001 he looked at me and lied about his juice job at the Las Vegas Housing Authority. I knew he was lying. He probably knew I knew.
That year, the authority boss had given him a $50,000 no-bid contract for public relations consulting without telling the board.
This was before the public knew he was under investigation for taking bribes from strip club owner Michael Galardi. Among his collections: a Crown Royal bag with $30,000.
Herrera's lightning ascent had been remarkable. At 23, the son of Cuban immigrants was elected to the Assembly. Two years later, he was the youngest person elected to the Clark County Commission.
His descent was quick and dirty. When he was the Democratic nominee for Congress in 2002, he openly visited Cheetah's topless clubs, where he was easily recognized. He lost.
He was indicted in 2003, convicted in 2006 and sentenced to 50 months, serving 29 months in prison. Now he's 43 and an ex-con seeking redemption.
The jury convicted him without hesitation, condemning his arrogance. Testimony about the sexual favors he sought in topless clubs, on a golf course and in a bathroom made it clear Herrera, a handsome and charming man, exploited women. He made sure the women were paid for their services, but he made Galardi pick up tabs of between $300 and $1,100 for the sex acts. They didn't do it for free because they liked the guy.
He was getting $400 worth of lap dances the night his first child was born. Herrera cried in court as he described his sexual activities and called it "a very ugly time" in his life.
But the tears that ran true came from a woman, then 41, who worked at Cheetah's, first as a cocktail waitress, then as a topless dancer earning $1,500 a day.
In 2002, Galardi sent her to his private restroom in Cheetah's and told her to engage in a sex act with a customer. It was Herrera. She had dated him a couple of times a few years earlier.
Afterward, Galardi paid her $300 or $400. She quit the next day.
Align your actions with what is right, honest and kind?
Maybe Herrera believes that now. But he sure didn't then.
Jane Ann Morrison's column runs Thursdays. Leave messages for her at 702-383-0275 or email jmorrison@reviewjournal.com. Find her on Twitter: @janeannmorrison