Crimes using cars as weapons seem commonplace
August 15, 2013 - 5:20 am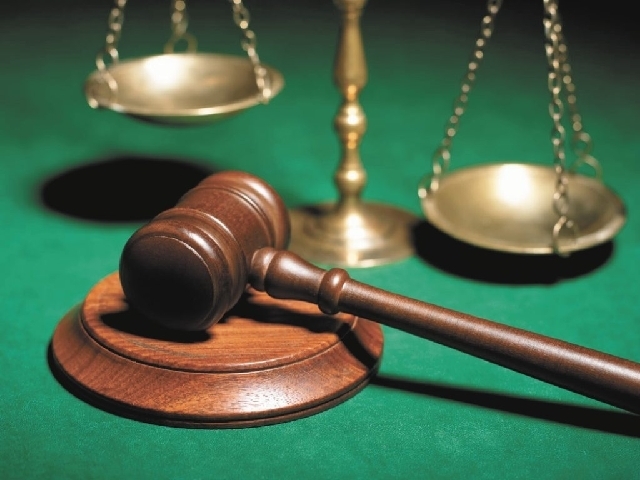 People using cars as weapons of mass destruction seems to be somewhat commonplace in recent days. And I'm just talking about August.
On Aug. 3, a Saturday evening on the Venice, Calif., boardwalk, a car plowed into six people, killing an Italian woman on her honeymoon and injuring others. Colorado transient Nathan Campbell, 38, is charged with murder, 16 counts of assault with a deadly weapon and 17 counts of hit-and-run, though he later turned himself in. Observers said he seemed to be deliberately aiming for people with a Dodge Avenger.
Closer to home in North Las Vegas on Aug. 8, eight people leaving church services were injured when a Mitsubishi Galant struck them. The driver emerged from the car, looked at what she had done, then fled.
Nayakueth Tear, 18, was arrested and charged with eight counts of felony hit-and-run, eight counts of gross misdemeanor failure to render aid to injured persons, and one count of obstructing a police officer by giving false information. The injured were between the ages of 15 and 57 and included one pregnant woman.
Alcohol or drugs may have contributed, which doesn't give Tear a pass in my book but raises questions about whether it was deliberate. On Monday, two women with two children were in a crosswalk when a Ford Escort struck and injured the two women, but not the two children. The driver and passenger stopped. The investigation continues, but no one has been charged, and there was no indication alcohol was involved, so this seems like a case of driver carelessness rather than a deliberate act.
The actions in Venice and North Las Vegas reminded me of one of the worst female mass murderers in the country: Priscilla Ford, who on Thanksgiving Day in 1980, about 3 in the afternoon, drove her 1974 Lincoln Continental down Virginia Street in Reno, killing five people immediately and injuring 24.
Two more people died later.
The former schoolteacher was 51 and a schizophrenic. She heard voices. She said she was the incarnation of Jesus Christ.
At times she was deemed incompetent to stand trial, at other times she was deemed competent. She pleaded not guilty by reason of insanity.
When the jury received the case after nearly five months, it took 13 hours to find her guilty of murdering six people and attempting to murder 23. Ford was sentenced to the death penalty.
Of course, she didn't die by lethal injection. Smoking killed her.
She died in 2005 of emphysema at age 75 at the women's prison in North Las Vegas, still appealing her death sentence.
In the cases in which the actions are deliberate, as with Ford and possibly the driver in Venice, the question is always: Why?
It's too soon to know Campbell's thoughts, but because of the trial in Reno, covered extensively by two Reno newspapers, Ford provided some answers by insisting on taking the stand.
She told a psychiatrist her 11-year-old daughter had been stolen by child welfare officials in Reno and she slaughtered strangers because she needed help finding her daughter. Later it was shown she knew where her daughter was, so that motive didn't explain her actions. For a time, she blamed the car, saying it malfunctioned. But no believable reason was ever finally determined.
During her five days on the stand, she said she was divine, the reincarnation of Jesus Christ and Adam.
Without a doubt, she was mentally ill. No one accused her of faking it. That doesn't mean she wasn't a mass murderer, she was that, too.
Jurors took 13 hours to find her guilty. They took five days to decide she deserved the death penalty instead of life without parole.
We want there to be a reason in cases like Ford's. We don't want it to be random and senseless.
But whether there's a motive or not, we're all potential victims of any mass murderer who decides to use a vehicle to kill strangers. That makes all of us vulnerable, no matter where we are or what we're doing. Unlike terrorism, it's nothing we can prevent.
One California politician suggested that blockades on the Venice boardwalk were necessary.
But we can't blockade our world from random acts of violence.
Jane Ann Morrison's column appears Monday, Thursday and Saturday. Email her at Jane@reviewjournal.com or call her at (702) 383-0275.