Derailed candidate Gary Fisher awaiting answers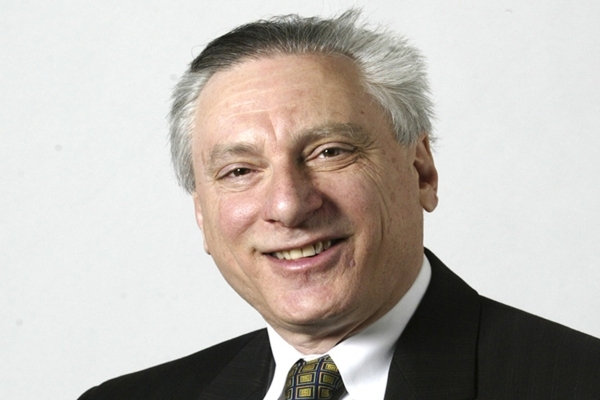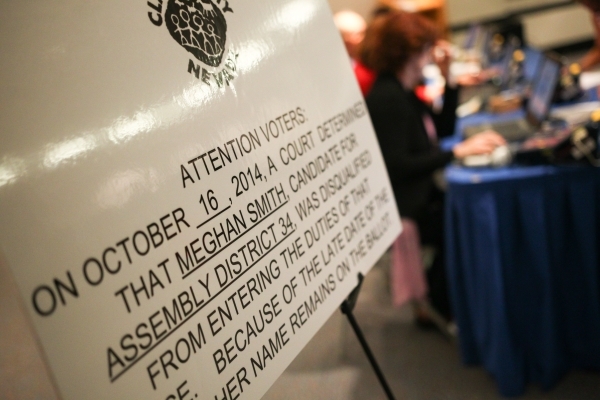 If ever there was a legislative candidate shortchanged by an election in 2014, it was Gary Fisher.
The Democratic candidate in Assembly District 34 was shafted by two of my election peeves — illegal anonymous mailers and robocalls, plus a candidate who didn't live in the district.
Meghan Smith, the ineligible Democratic contender who didn't qualify to be on the ballot, was indicted for perjury in April. Officials acted in that case and she is scheduled for trial next January.
However, more than a year after the June primary, two secretaries of state have yet to identify the source of the illegal anonymous mailers and illegal robocalls portraying Fisher as a drug addict.
Fisher lost the primary in June 2014 by a scant 22 votes to Smith after anonymous mailers and robocalls pounded Fisher for past problems with drugs and alcohol. The psychologist had disclosed his prior addictions earlier.
Nevada election laws, as pitiful as they are, require that mailers against a candidate must disclose who paid for them if more than $100 is spent. The robocalls are supposed to provide the name and telephone number of the group or the person paying for the so-called "persuasive polling" calls.
Fisher's primary opponents were Smith, Sanje Sedera and Fayyaz Raja. "In 2014, they (the Assembly Democratic Caucus) approached me because they were not too happy with the people running," Fisher said.
Republican contender Victoria Seaman became the ultimate victor. She challenged Smith's residency after the primary and as the last eligible candidate standing, won the Assembly race.
Seaman, after one two-year Assembly term, now is seeking a Senate seat.
Fisher plans another bid for Assembly District 34, presuming he nabs the endorsement of the Assembly Democratic Caucus. Why wouldn't he, since the caucus endorsed him last time?
He might not win the endorsement, he said, "if they found somebody better. I'm an old, white, Jewish guy," the 64-year-old said with a laugh. He believes the Democratic caucus wants someone who can hold the seat for a full 12 years and solidify the Democrats' hold on the Assembly.
He accepts blame for not researching Smith's residency. "We didn't vet her. It's the candidate's job to vet opponents, it was my team's responsibility."
Although he had six months to investigate, former Democratic Secretary of State Ross Miller never found out who was behind the mailers and robocalls against Fisher. His elections deputy, Scott Gilles, was in charge of the probe until he left the office in February.
Secretary of State Barbara Cegavske has had seven months to investigate, but so far nothing has popped.
Asked what is taking so long, Cegavske laughed and uttered one word — government.
"It's been on the radar, it always has been, but it's a work in progress," she said Wednesday.
"We are very interested in this," she said, and it's not slipping between the cracks. One of the delays is that the subpoenas went out, but it took a long time to get the information requested. We're not quite ready to name the person."
Cegavske said the case "is a high priority because we want people to understand that we have laws in place and they need to be followed."
Meanwhile, the 2015 Legislature had an entire session to deal with two bills to toughen penalties about lying about residency requirements … and didn't do it.
They couldn't do it in 2013 either, the year after Assembly candidate Andrew Martin was found to live outside his district by a judge the day before the election, yet was elected. In a disgraceful move, Assembly Democrats seated him anyway rather than declare the seat vacant.
This past session, Assembly Bill 461, submitted by Cegavske's office, would have made it a felony instead of a gross misdemeanor for a candidate to lie about whether they actually met that not-terribly-tough requirement that a legislator live in the district for 30 days before filing for office.
"I really wanted that bill but it got caught up in the end of the session, and nobody got it done. I'll put the bill in again," she said.
Assembly Bill 177, which would block people from being seated if they were ineligible, went belly up as well. Sponsored by Assemblywoman Seaman, it also would have made lying on filing documents a felony and changed the 30-day residency requirement to one year.
For now, a candidate can just say where they live without proving it and some may continue to flout residency laws.
Nevada has a long history of secretaries of state trying to cure election problems only to watch them get butchered in the Legislature by Democrats and Republicans who squabble about various issues. It's not just one party at fault, it's both.
Legislators claim voters don't bring up election problems when they walk door to door. But it doesn't mean these complicated issues shouldn't be fixed.
After 13 months, Fisher doesn't know who was behind that illegal campaign against him.
He deserves to know who was responsible. So do you.
Jane Ann Morrison's column appears Thursdays. Email her at jmorrison@reviewjournal.com or leave a message at 702-383-0275. Follow her on Twitter @janeannmorrison