Disgraced ex-Clark County commissioner faces new scandal: Puppygate
December 10, 2017 - 8:32 am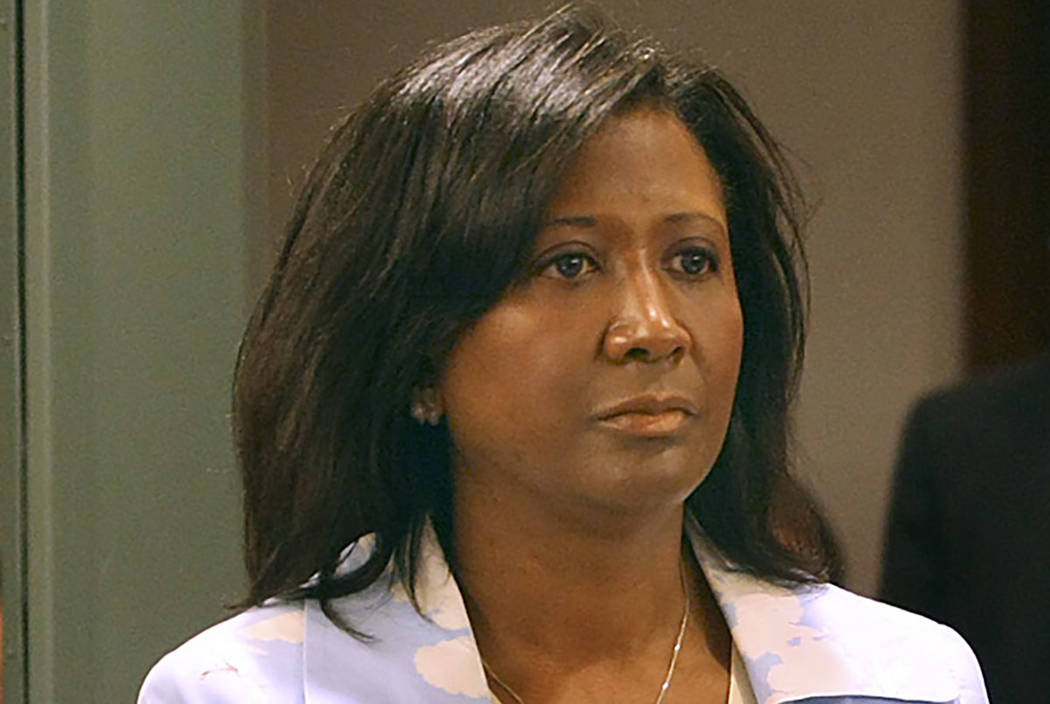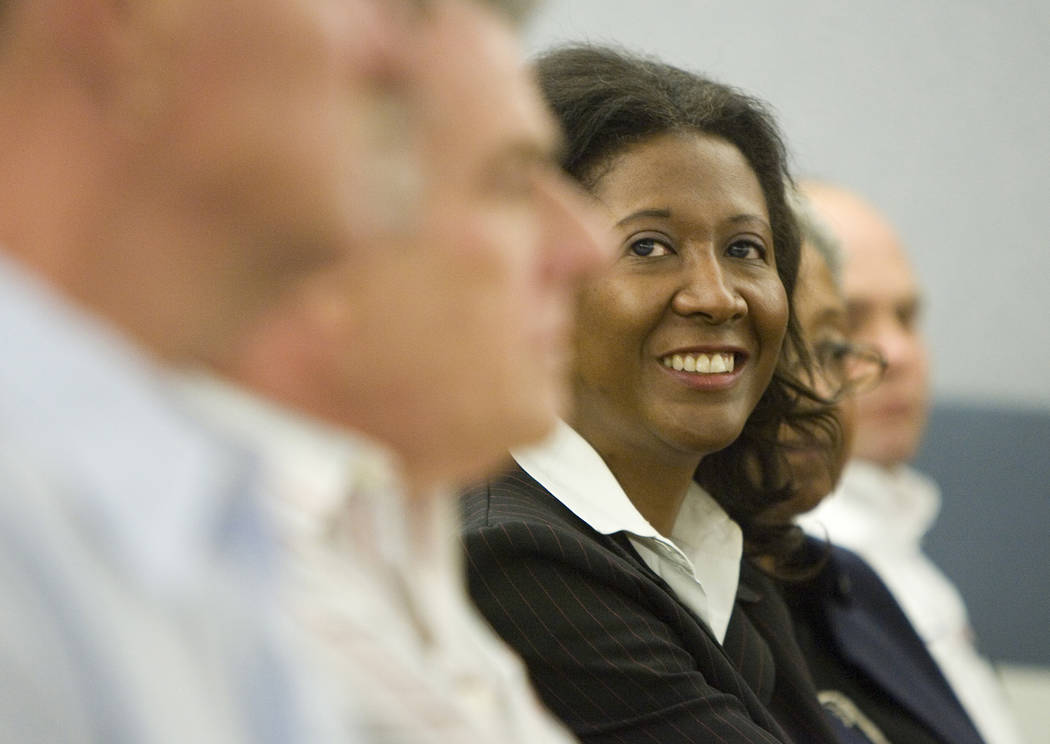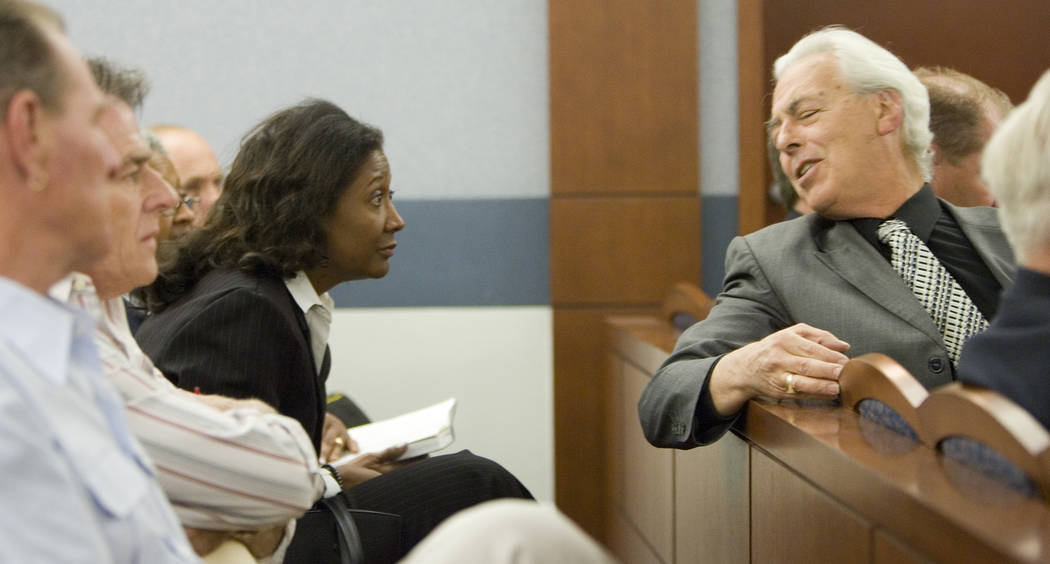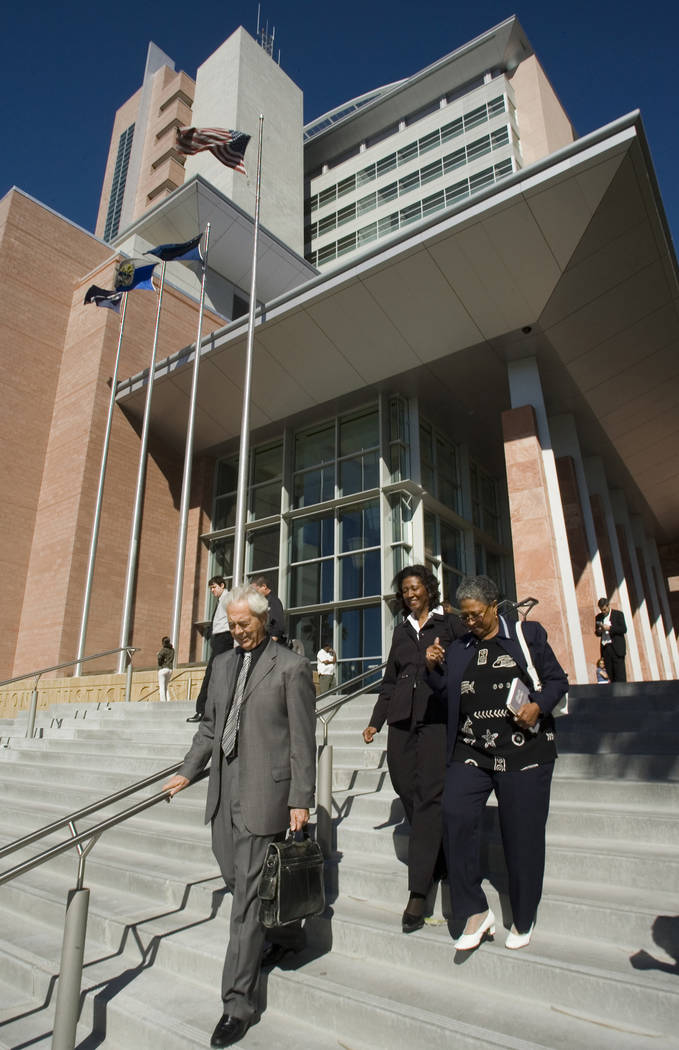 A pro tip for politicians: Don't make the news for doing anything bad to a puppy.
It should come as no surprise that disgraced former Clark County Commissioner Lynette Boggs McDonald, known today as Texas judicial candidate Lynette Boggs-Perez, would find her way back to the spotlight for the wrong reasons — and try to stretch the truth in doing so.
When she left Las Vegas in 2008, four felony counts against her had been knocked down to one gross misdemeanor as part of a plea agreement. Her conviction for filing a false statement regarding her residency didn't prevent her from attending St. Mary's University School of Law in San Antonio.
Today, four years after graduating, she's running for a Bexar County Children's Court judgeship. Former Las Vegas Mayors Jan Jones Blackhurst and Oscar Goodman have endorsed her candidacy.
But her campaign is at risk of going to the dogs. Police reports from Converse, a suburb of San Antonio, detail how she claimed a neighbor's puppy as her own earlier this year and refused to give it back when the owner asked.
According to police reports, the $400 puppy that Patrick Perry bought for his 12-year-old daughter escaped from their yard about May 6. They plastered the subdivision with pictures of the Maltese/Yorkie mix named Koko, pleading for the pup's return.
One of the flyers was placed on the cluster mailbox where Boggs-Perez and her husband receive their mail. Kind of hard to miss.
Lost Puppy by Las Vegas Review-Journal on Scribd
After a neighbor reported seeing the puppy at Boggs-Perez's home — two doors away from the Perry home — Perry tried to retrieve the pup. "She informed him that she had picked up the dog, and spent money on the dog," a police report said. She said she wasn't going to give the pup back "because she now considers herself the owner of the dog."
Perry asked that Boggs-Perez be prosecuted for theft.
After several attempts by police to contact her in person and by phone, Boggs-Perez returned an officer's call. "She informed me that the issue over the dog is a civil matter, and that she doesn't need to speak to me," the officer wrote.
Perry wrote her a letter politely asking for the dog back for his daughter's sake.
On June 27, police served a search warrant for the pup. Boggs-Perez initially didn't answer the door. When she did, the puppy ran out. While she was reading the warrant, "She informed me the dog she had had a different name. I informed her that the name of the dog was irrelevant," the officer wrote.
The puppy ran down the street to Perry's house, and police determined the puppy belonged there. Perry said he no longer wanted her prosecuted for theft.
Is Boggs-Perez children's court material?
Not according to Perry. He told me he won't vote for anyone who's "a liar and a thief."
Incident Report, Converse Police Department by Las Vegas Review-Journal on Scribd
I have written many times over the years that her grasp of the truth is feeble. She proved that multiple times in Las Vegas.
She didn't answer my requests for comment about Puppygate.
When the county commissioner filed for re-election in 2006, she chose to live in a larger home outside her district. She filed paperwork under penalty of perjury claiming she lived in a smaller home in District F. A private investigator hired by the Culinary and police unions proved she lied. The investigator filmed her coming out of the larger house outside her district wearing a pink bathrobe, picking up newspapers and taking out trash.
With the damning video and testimony from her ex-husband, her nanny and a friend who lived in the smaller house — all three testified she didn't live in District F when she filed for office — she was indicted on two counts of perjury and two counts of filing a false statement.
She resolved the case against her by pleading guilty to a gross misdemeanor, using an Alford plea; she didn't admit guilt but acknowledged the prosecution could prove its case.
In 2015, that gross misdemeanor was expunged from her record.
If Texans elect her, they are likely to regret it. The question San Antonio-area voters should ask if Boggs-Perez appears at their doors while campaigning: Does she believe herself when she twists the truth?
Jane Ann Morrison's column runs Sundays in the Nevada section. Contact her at jane@reviewjournal.com or 702-383-0275. Follow @janeannmorrison on Twitter.