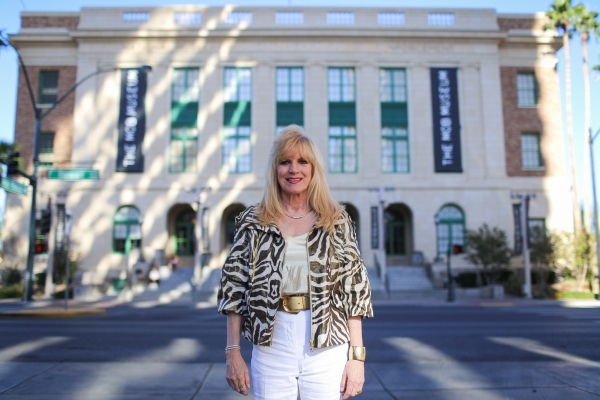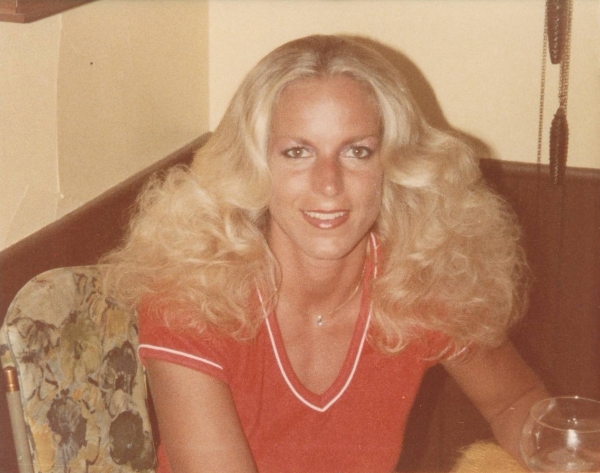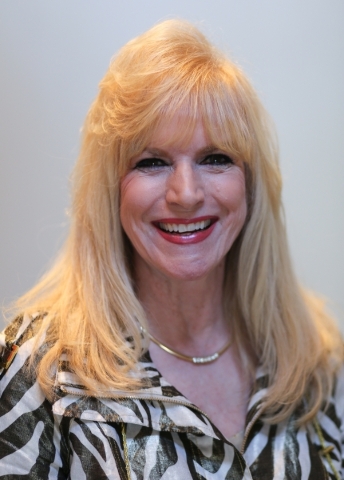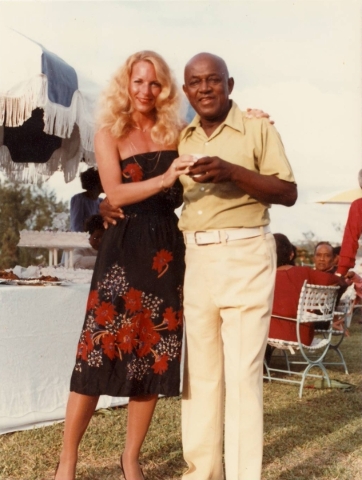 Las Vegan Deborah Richard is not a movie critic, but she contends the movie "Casino" was spot on, while the current movie "Black Mass," with the exception of Johnny Depp as James "Whitey" Bulger, didn't capture the two corrupt FBI agents involved.
Her opinion is unique, because the retired FBI undercover agent was involved in cases the two movies are based upon and knew various players.
Last Thursday's column detailed her fly-on-the-wall surveillance and decoy role in investigations against mobster Anthony Spilotro and his boyhood chum Frank Rosenthal.
After two years, Richard left Las Vegas for the Boston FBI office in 1979. Her role in planting electronic surveillance in a key figure's office was detailed in the 1989 book "The Underboss" by Gerard O'Neill and Dick Lehr. She served as a decoy to access the office of Italian mob boss Gennaro Angiulo, the underboss.
In this book, John Morris was a good guy, an organized crime supervisor who came up with the idea of electronic surveillance in Angiulo's office at 98 Prince St. in Boston's North End.
It took three tries before the FBI could gain entry. The first attempt by Richard, Agent Ed Quinn and a locksmith was stymied by three men watching the agents posing as partiers.
"To send a signal that they were just midnight ramblers, Debbie Richard snuggled into Quinn, giggled, and joked with the locksmith," according to "The Underboss."
The second failed because a technical failure.
On the third try, while standing in the office foyer, the three heard voices from inside. If the office wasn't empty, they could go no farther.
When they heard a noise on the second floor, Richard decided to yell out, "Hey, Frankie. Is this where the party's supposed to be?"
No one answered, so the locksmith did his job and opened the office so technicians could do their job. (The voices had been from a radio.)
For four months the FBI listened to discussions of criminal activities by Italian and Irish mobsters.
"The Underboss" was published before it was publicly known that Bulger had been a top echelon informant who has been protected by Agent John Connolly and Morris because of the information he provided against the Italian mob.
The book "Black Mass," also written by O'Neill and Lehr, is the basis of the movie showing the corruption of Connolly and Morris, and the viciousness of Bulger. Connolly and Morris were eager to investigate the Italian mob, but protected the Irish mob.
With his girlfriend, Bulger fled Boston in 1994 after Connolly tipped him off he was about to be arrested. They lived in California before their 2011 arrest. He's now serving a life sentence for murdering or ordering the murders of 11 people.
During her five years in New England, Richard also did one year undercover as a waitress and hostess in a Philadelphia restaurant, picking up intelligence on corruption involving a union boss. After his indictment, a hit was ordered on her undercover name, so she declined to publicly reveal the union.
Early on, she was suspected of being an informant as a new waitress. The five-foot-six-inch and 120-pound agent convinced a thug she would have to be crazy to be an informant. "I played scared and dumb," Richard remembered.
"Many people think that undercover work is so exciting and glamorous, which at times it can be," she wrote in an email after our face-to-face interview. "But like the assignment in Philadelphia as a waitress, I had a junk auto and a crappy apartment. The only time I got to be wined and dined in nice places and good restaurants was when I was with an undercover male. After waiting 8-plus hours as a hostess/waitress, or doing some minor bookkeeping, I had to meet with my handler AND turn over my tip money and "under-the-table" earnings (no 1099s at that place)."
After five years in the Boston office, she quit the FBI. "I was discouraged and disappointed, it was so incestuous," she said. Not all the offices were like Boston, but in that office, she said "Everyone was protecting everyone. … To this day, nobody trusts the FBI in Boston."
After she resigned, Richard entered the business world for nine years, mostly real estate in Florida.
In 1994, the FBI asked her to return. She went back to the academy and said that at 45, she was the oldest female to attend the academy. After assignments in Long Beach and Las Vegas, she retired a second time from the FBI in 2006 and started her own security company. Now 65 and fully retired, Richard was the 67th woman to be hired by the bureau.
When she worked at the Huntington Beach Police Department, she said she was resented and it took five years to be accepted. When she went to the Las Vegas FBI office, she expected the same treatment. "I was totally shocked by how positive it was. I was expecting to be on the total defensive," as the first female agent in the office. But she said she was respected, possibly because of her five years as a police officer in California.
However in Boston, "not only did they resent me, but I was not well received by the three or four other female agents in the office. They were competing for for attention and acceptance by the men."
Richard was invited by the Mob Museum to discuss the movie "Casino'" at 7 p.m. Nov. 7. The event is sold out, but the discussion will be streamed live on the museum's website. Others who will speak are former Mayor Oscar Goodman, former state gaming regulator Jeff Silver, retired FBI agent Marc Kaspar and retired TV reporter Gwen Castaldi.
Each of the five will talk about what they did during the Spilotro-Rosenthal era.
Goodman represented them. Kasper, Richard and Silver worked to build cases against them. Castaldi reported on them.
As did I.
Those were the days we thought would never end.
— Jane Ann Morrison's column runs Thursdays. Leave messages for her at 702-383-0275 or email jmorrison@reviewjournal.com. Find her on Twitter: @janeannmorrison