Ghost of a chance at experiencing the paranormal in Tonopah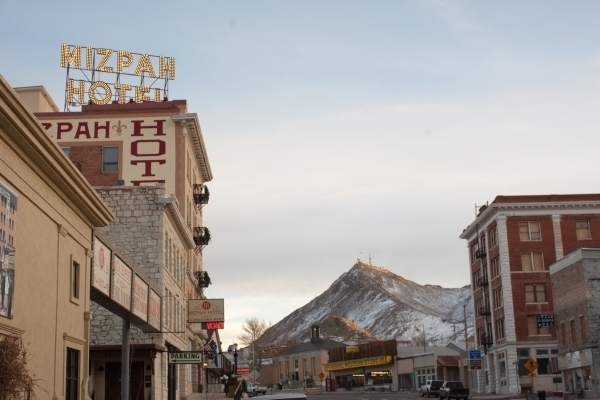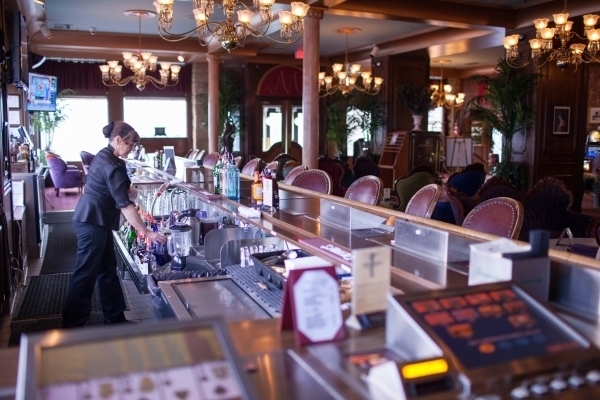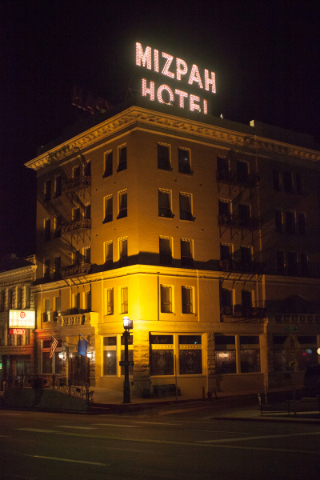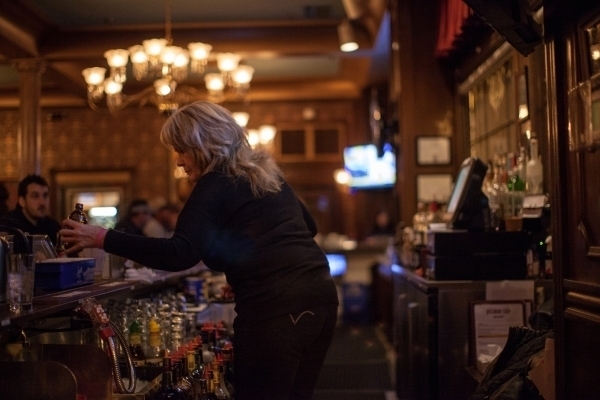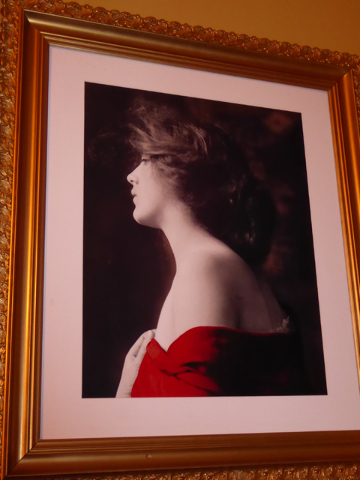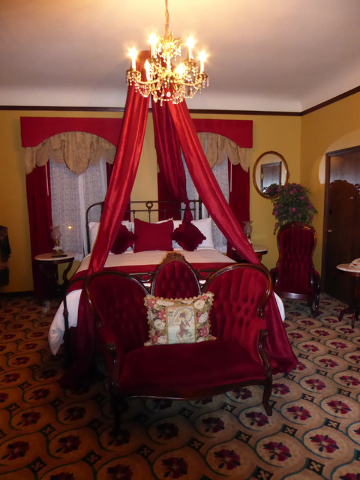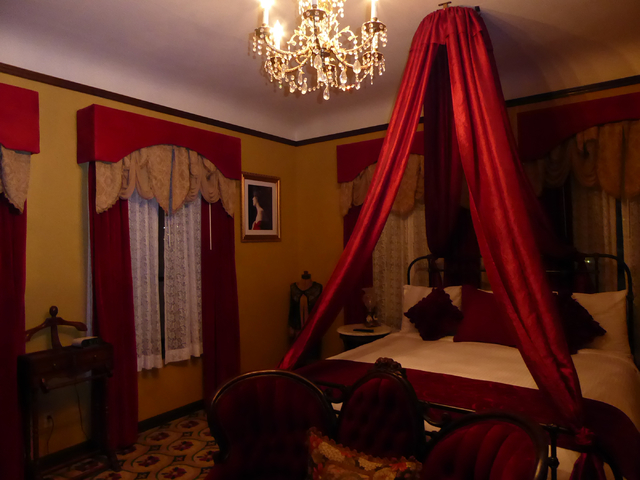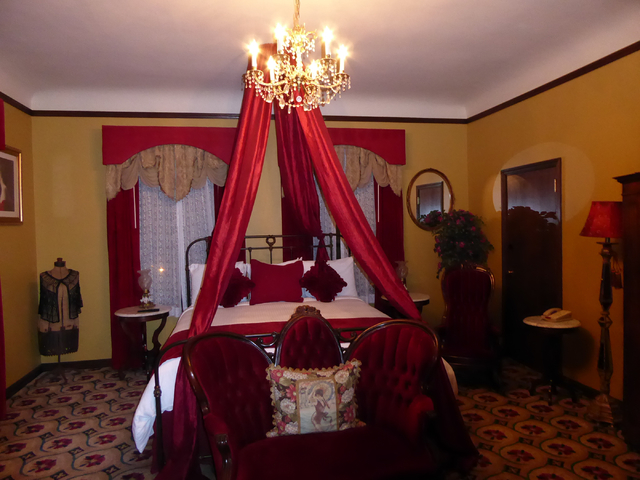 Call me prosaic. But I was unable to find any ghosts on last week's three-night visit to Tonopah's Mizpah Hotel.
I looked. I asked. I wished.
To no avail.
Feeling like a dullard, I tried to be receptive. I even toured the Lady in Red's bedroom in a desperate attempt to connect with her last minutes on earth in 1914.
I was in the mood to see her after reading "Mizpah Hotel: History, Happenings and Hauntings," written and compiled by Virginia Ridgway and Janice Oberding, two historians and self-proclaimed "paranormal enthusiasts."
They co-authored a book about the ghosts of the Mizpah with the cooperation of the new owners, Fred and Nancy Cline, winemakers who restored the hotel and reopened it in 2011.
My friends and I lingered on the fifth floor of the hotel, the floor the lady and other ghosts supposedly favor.
In my imagination, I could see this lady of the evening who practiced her profession within the hotel being murdered by a jealous lover. (The story changes from just strangling to strangling and stabbing, depending on the teller. Seems like overkill.)
I couldn't see her, feel her or smell her.
Nor did I find a pearl placed on my pillow, as some say they found after staying in her room.
Nor could my little eyes spy the ghostly miner said to be searching for silver within the hotel.
And I definitely did not sense the presence of Democratic U.S. Sen. Key Pittman, who died in 1940. Legend says Pittman was kept on ice in a bathtub at the hotel after he died, until the votes from the 1940 election were counted. Historian Guy Rocha debunked that myth. Knowing that, the claw-footed bathtub didn't shiver my timbers. Besides, people say Pittman actually died in a Northern Nevada hospital, a far less memorable tale than the stashed-on-ice story.
The Clines encourage the ghostly atmosphere at the hotel, which was first built in 1907, when Tonopah was a silver mining boomtown. Even the Mizpah website, www.mizpahhotel.net, emphasizes the hotel's haunting qualities, saying an unnamed psychic identified as ghosts the Lady in Red, several miners and three children.
Here's the hotel's version of the Lady in Red: "Her 'call' name was Rose. Her real name was Evelyn Mae Johnston. She was born in Baltimore in 1879 and died on January 2, 1914. She was a prostitute working at the Mizpah, and keeping steady company with a gambler who possessed a volatile temperament. When said gentleman returned unexpectedly to her room to find her in the company of a customer, he flew into a rage and chased her into the hallway, either stabbing or strangling her to death. Her spirit is said to haunt her room, various other rooms, and the fifth floor hallway."
To achieve my goal to qualify as a ghost hunter, my friends and I even tried a side trip to Goldfield, 27 miles south of Tonopah, where the now-closed Goldfield Hotel has long held the reputation of being haunted.
Fellow journalist Ed Vogel connected with the spirits in 2009. Why couldn't I?
Vogel connected with a spirit named "Elizabeth." Of course, he went to the Goldfield Hotel accompanied by Virginia Ridgway, who was born with the paranormal touch. They entered Room 209 together and there was a yellow daisy in a vase. Ridgway told Elizabeth, who speaks through a flower, that she came with friends.
Vogel observed the petals move when Ridgway asked two questions, and move again when he asked a question. He didn't say what they asked, but wrote that he found it "too eerie" and decided not to stay any longer.
Vogel wrote that Elizabeth was a maid who was impregnated by mining baron George Wingfield and gave birth in Room 209. As the story goes, Wingfield hurled the baby down a mine shaft and chained the maid to a radiator, where her ghost remained.
Another Goldfield Hotel ghost is called the "nymphomaniac ghost." She sprayed guests of the male variety with her perfume when they walked past her open door.
The hotel is closed to visitors now, so I hadn't a chance to find a spirit there. It was back to the Mizpah.
Many write their Mizpah experiences in a notebook kept at the front desk. Some seemed sincere, others seemed to be having some fun with the concept. One wag insisted there was ghostly poop in the toilet.
I won't mock, but neither can I claim I've ever seen a ghost.
Jane Ann Morrison's column runs Thursdays. Leave messages for her at 702-383-0275 or email jmorrison@reviewjournal.com. Find her on Twitter: @janeannmorrison