John Momot's death prompts memories of 1979 car fire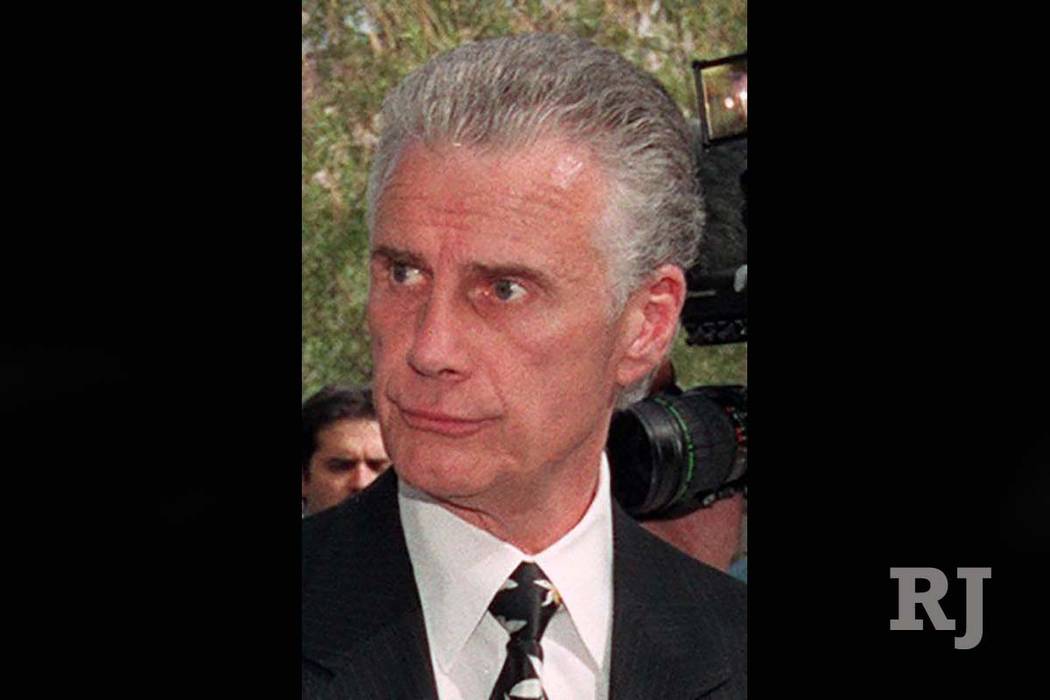 Las Vegas attorney John Momot Jr. was as fine a man as people said after he died April 12 at age 74. I liked and admired his legal abilities as a criminal defense attorney.
But there was a mysterious moment in Momot's past.
On April 25, 1979, about 10:30 p.m, firefighters found the handsome attorney unconscious, lying head down in the back seat of his Cadillac. The car was parked on the sixth floor of a parking garage at 300 S. Fourth St.
Thick smoke from a fire in the engine snaked inside the car. Momot's jacket, tie and one shoe were off, police said at the time.
He only survived because a passenger side window was rolled down between 2 to 4 inches. "This allowed the hot air and smoke to get out," Las Vegas Fire Department investigator Thomas Owings told Review-Journal reporter Clyde Weiss. "That probably saved his life."
Momot was hospitalized and treated for smoke inhalation and a broken right hand.
No one could figure out how the attorney, then 36, ended up in the back seat or how he broke his hand.
Momot, who'd had drinks with colleagues beforehand, said he didn't remember anything from the point where he turned on the ignition.
But because the defense attorney's client list included Las Vegas mob figures, an armed police officer was stationed outside his hospital room that night and the next morning. His then-wife Sandy was also briefly put under police protection.
Curious circumstances
Sgt. Bob Hilliard of the Metropolitan Police Department's homicide division said at the time, "There is nothing to indicate this was anything else but accidental." He said there was no evidence of tampering. The investigation lasted all of three days.
Speculation was rampant, but I don't write about speculation or rumors. Momot hired his own investigator, who concluded the fire was sparked by a malfunction in a charcoal canister resulting in combustion of gasoline under the hood, according to the Las Vegas Sun. Momot told the newspaper, "None of my criminal cases are involved (in the fire). I'm confident of that."
Momot sued General Motors but a jury ruled against him in 1985, saying it was his own fault.
Momot's voice changed from the incident, becoming raspy the rest of his life. But he stayed as much "the gracious gentleman" as he had been both in and out of court.
Momot represented Frank Cullotta starting in 1978 until the hitman-turned-government-witness in 1982, so I reached out Wednesday to see if he knew anything about that curious car fire.
Cullotta didn't but said Momot had done a good job representing him in his various cases, "I know he gave it his all." He would have gone to Momot's service if he'd known earlier.
The defense attorney also represented "Fat Herbie" Blitzstein and his girlfriend, Dena Harte.
Harte had been called before the federal grand jury investigating organized crime half a dozen times just in 1979. I tried to talk to her in the women's restroom of the Foley Federal Building and received a cold, hard look for my efforts. She clearly viewed me as a slimeball of sorts.
She was never charged with anything but was frequently by Blitzstein's side as he walked to court with Momot.
Blitzstein outlived his boss, Anthony Spilotro, who also was killed by mobsters in 1986. Yet he met his own untimely end, murdered by a contract killer who was paid the less-than-princely sum of $3,500 to shoot him in the back of the head on Jan. 6, 1997. He was 62. The murder was part of a struggle over control of street rackets.
At the time and even today, I am astounded at how cheap a contract hit was.
Not too long before his murder, I'd run into Blitzstein at a bagel shop and asked if he'd be interested in talking to me about the bad old days. After all, Cullotta was writing books about his life.
But Blitzstein politely declined without giving me the Harte "wish you were dead" look.
By the time of Blitzstein's murder, Momot had represented him for nearly 20 years, and he said Blitzstein's death was "the end of an era in this town."
The same could be said of Momot's more peaceful passing in Orange County, near the ocean he loved. He died of complications from a terminal lung condition.
But he lived 38 years longer than he might have if firefighters had not found him.
Jane Ann Morrison's column runs Sundays in the Nevada section. Contact her at jane@reviewjournal.com or 702-383-0275. Follow @janeannmorrison on Twitter.