Judges ban Las Vegas doctor from serving as expert witness in 2 cases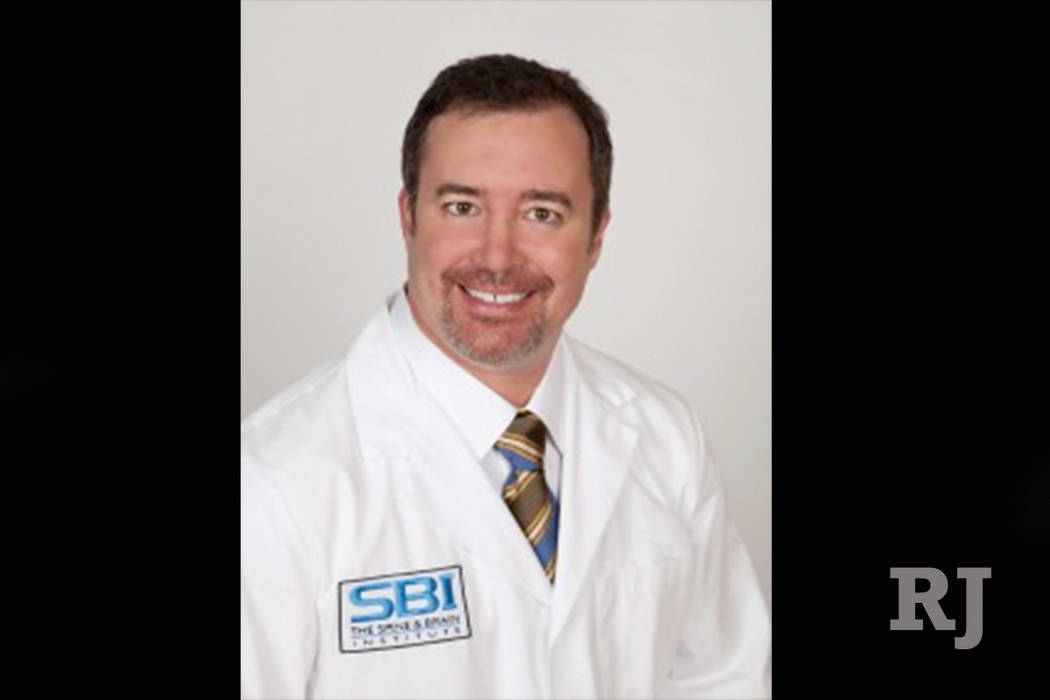 In a victory for personal injury attorneys in Las Vegas, two local judges took the unusual step of banning Dr. Derek Duke from testifying as an expert witness in two cases, finding him biased against personal injury plaintiffs.
Duke, a Las Vegas neurosurgeon, earns about $1 million a year giving second opinions in lawsuits. He testifies on behalf of insurance companies.
On March 20, after 11 days of hearings, District Judge Timothy Williams ordered that Duke could not testify in a personal injury case filed by Mitch Wilson.
In a scathing 35-page opinion, Williams found "Dr. Duke's medical opinions are personal and his methodology unreliable. The Court further finds that Dr. Duke's medical opinions rely heavily on speculation and other irrelevant factors."
Williams said Duke couldn't testify because of "a history of personal bias as to some treating physicians and extreme bias resulting in prejudice against personal injury plaintiffs."
It's unusual that a judge would take 11 days to make a full record about an expert witness's qualifications.
Williams is a former personal injury attorney, but he's not the only judge to declare that Duke's testimony is biased. District Judge Mark Denton disqualified Duke from testifying in an unrelated personal injury case in 2015, also finding him biased.
Williams' opinion detailed an evaluation of 371 of Duke's reports. They showed that Duke disagreed with the treating doctor about 95 percent of the time and that 86 percent of the time he found there was no injury or a sprain when the treating doctor concluded there was an injury or more than a sprain or strain.
In Duke's case notes, he bad-mouthed other doctors and blamed plaintiffs' injuries on mental or psychological conditions, although he is not a psychologist.
"The Court notes that on the very first day of his testimony, Dr. Duke informed the Court of his ability to diagnose and treat depression and anxiety without the need for neuropsychological testing, and often merely by talking with him," the opinion said.
Duke sometimes tells the plaintiffs they should use other treatment plans. He asks about litigation and comments on the weakness of the case, which is beyond the scope of his role as a supposedly independent examiner, according to Williams' opinion.
The record showed that in one case, Duke described a doctor as "overtly unethical" and "unprofessional."
Duke once wrote, "The reputation of Las Vegas spine surgeons nationally is quite poor" and that the treating doctor was "blatantly pandering to those seeking to inflate the economic value of litigation."
In case you've forgotten, the FBI and the U.S. attorney's office spent years trying to prove exactly what Duke said, but with little success. The investigation became public in 2008.
They obtained convictions or pleas from an attorney, a neurosurgeon and a medical consultant but failed to prove a massive conspiracy between lawyers and doctors trying to run up costs of injuries to drive up the costs of settlements.
Duke believed the conspiracy existed. But without proof, federal officials couldn't prove the existence of a "Medical Mafia."
In a third personal injury case involving Richard Greene, attorney Dennis Prince is taking the unusual step of suing Duke, alleging that he is part of a civil conspiracy with Allstate Insurance and that the spine surgeon intentionally interfered with the insurance contract because of his "extreme bias."
The attorney for Duke and Allstate declined to comment on either the Williams' opinion or the Greene lawsuit, which was filed in May.
Prince said he hopes that based on the two previous rulings, insurance companies will decide it's not worth the cost to fight for Duke to testify on a case-by-case basis.
Prince said Duke is effective with jurors and has a "boyish charm." When Prince was an insurance defense attorney, he hired Duke for about two years before deciding Duke was too aggressive.
Greene was insured by Allstate when he was the victim in a motor vehicle accident in November 2015. One doctor said Greene was a candidate for surgery, but Allstate hired Duke for an evaluation. Allstate then refused to pay for the surgery after receiving Duke's report.
If Prince can prove Duke conspired with Allstate to discourage insurance companies from hiring him, personal injury plaintiffs could win higher settlements across Las Vegas.
But Duke will have strong motivation to defend himself. He will be fighting for his reputation as well as his income.
Jane Ann Morrison's column runs Thursdays in the Nevada section. Contact her at jane@reviewjournal.com or 702-383-0275. Follow @janeannmorrison on Twitter.