Las Vegas crime prevention specialist ends career after 35 years
December 23, 2017 - 11:39 pm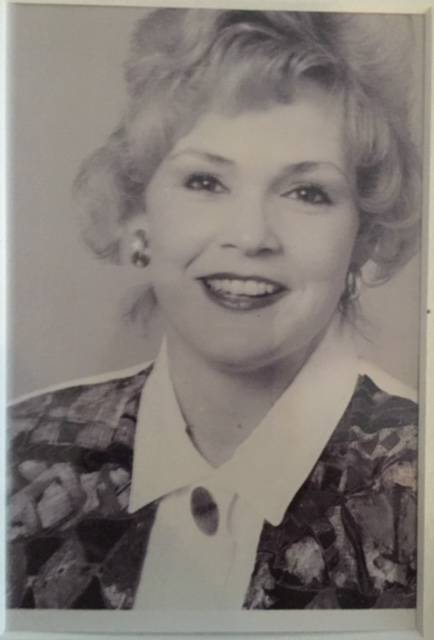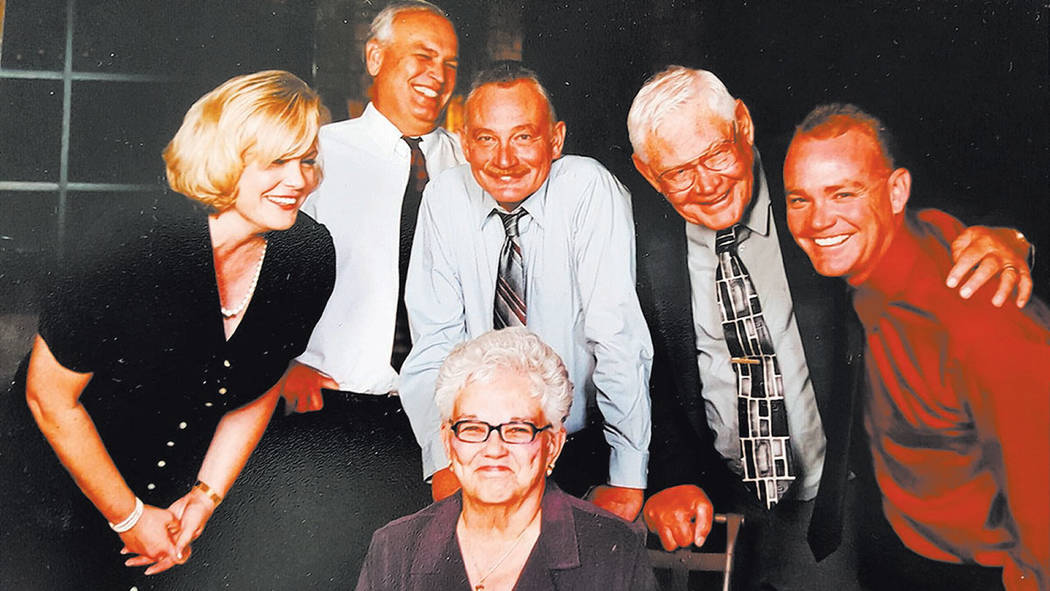 "Protect and serve" is much more than a slogan to the Cassell family. It's been a way of life.
Police officer Carl Cassell moved his family from Oklahoma to Las Vegas in 1964, joining the city of Las Vegas force, which ultimately became the Metropolitan Police Department with the 1973 city-county police merger.
Kathy Cassell's retirement Oct. 19 marked the first time since 1964 that a Cassell hasn't been on the Las Vegas police force. Brother Chuck Cassell retired from the force. So did uncle Bill Cassell, whose son, Marc, works for the Henderson Police Department. Brother Mick Cassell works for the Nevada Gaming Control Board.
And brother Greg Cassell, the only sibling who at an early age wanted to be a firefighter, is chief of the Clark County Fire Department.
When she retired, Kathy had served longer with Metro than her father, uncle and brother — 35 years.
The family members have spent their careers trying to make Las Vegans feel safe and secure in today's uncertain world.
But it's not always possible, and Kathy is enough of a realist to know it. She spent most of her career with the Metropolitan Police Department as a crime prevention specialist.
She joined the Metropolitan Police Department in 1982, starting as a PBX operator. She wanted to be a dispatcher but failed typing by one word. That tiny failure directed her into a career she has always loved.
Tragedy also nudged her into her career. Three women she knew were the victims of random, violent crimes in separate instances. Two died, the third lived. Each situation was different. None had placed themselves in dangerous situation or engaged in risky behavior.
The crimes against them "shattered everything I thought," said Kathy, now 56. "It scared me and it made me mad. Beautiful, promising young lives were snuffed out."
A good match
A new position was being created at the time — a crime prevention specialist, teaching the public how to protect themselves and secure their homes.
For Kathy, it was the right fit.
Yet, she is practical. She can teach personal safety and how to secure your home. She can even teach how to protect yourself from internet fraud and scams.
"But I have no illusions all crime can be prevented."
The murders at Sandy Hook Elementary School on Dec. 14, 2012, by a single gunman taught her that. The 28 deaths included 20 children, six adults, the shooter's mother and then himself.
On Oct. 1, the shooting from the Mandalay Bay showed once again that there is no guarantee that crime can be prevented. Like many, Kathy was at home when a shooter killed 58 people and wounded more than 500 others, traumatizing even more of the 22,000 concertgoers.
Suddenly, she received messages that something terrible was happening on the Strip. She messaged her brother Greg and they communicated briefly. "He was all right and he was already there."
She is proud that the firefighters and the police worked so well together that night and said that her brother had been working on strengthening cooperation between police and firefighters. "It really paid off," she said. "I'm proud of his huge role."
On the morning after the shooting, she went to the Northwest Area Command. People were coming in, dropping things off to help. She tried to help someone who wanted to find a police officer who had shielded them, but didn't have enough information. The steady stream of distraught people who wanted to do something — anything — never slowed, the naturally reassuring woman recalled.
The massacre in Las Vegas would have been unthinkable when Kathy began her career as a civilian for the department.
Most of her time was spent working with community groups and governmental agencies. Las Vegas police have one crime prevention specialist in every command. That person is available to inspect your home, speak to groups and associations and share advice. It may prevent a crime and it's free. Just call and ask.
At times she was asked to do the impossible such as make a presentation to a women's church group on personal safety "but don't scare them and do it in 10 minutes."
Watch the kids
She shared one suggestion we should all adopt.
A grandmother, she described taking her granddaughter to the park and seeing parents ignoring their children because they were focused on their devices. A child can be snatched in seconds while a parent's eyes are on a device instead of their child.
It's not just a TV plot.
"I've seen it in restaurants as well. Parents are not watching their kids; they're watching their devices," she said. "They're teaching their children the device is more important than they are."
On Christmas Eve, or any other time, is your electronic device more important than your family? Is answering a call or text while driving more important than that toddler in the back seat?
Kathy Cassell hopes your answer is no.
Even retired, she's trying to teach. She may never stop. It's a family tradition.
Jane Ann Morrison's column runs Sundays in the Nevada section. Contact her at jane@reviewjournal.com or 702-383-0275. Follow @janeannmorrison on Twitter.