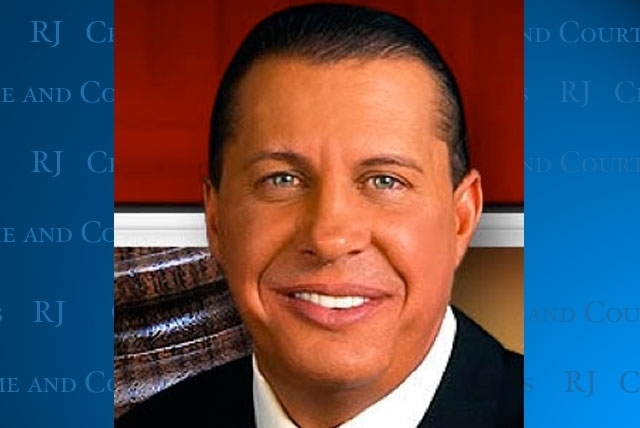 U.S. District Judge Gloria Navarro overrode the government's plea deal with Las Vegas bankruptcy attorney Randolph Goldberg and gave him the maximum possible under federal guidelines — two years in prison instead of the agreed upon 18 months. She gave him the maximum fine of $40,000. He paid restitution of $720,719.
He has already surrendered his law license for two years, but unless the State Bar of Nevada takes action against him, Goldberg will be able to resume his law practice when he gets out of prison. The judge expressed reservations that the State Bar will do much, despite the 15 to 20 complaints pending with the bar, including one dating back to 2007.
The no-nonsense judge took into account that while Goldberg had pleaded guilty to one charge of tax evasion, the source of the money came from his clients, and it was appropriate for her to consider a bankruptcy judge's opinion condemning Goldberg's bankruptcy mill operation and poor lawyering.
"You reap what you sow," Navarro told the now remorseful Goldberg, who in the indictment was alleged to have cheated the Internal Revenue Service out of
$1.1 million in taxes over four tax years.
Goldberg's attorney, David Chesnoff, tried to argue that the victims of Goldberg's poor representation in bankruptcy court should not be considered by Navarro, but she decided that their filings should be considered as letters, just like all the letters she received talking about what a fine man Goldberg was.
"He is a good man," Chesnoff said Thursday. "He is loved by his parents. He is loved by others. He made the IRS whole."
Chesnoff told the judge that it's very tough for lawyers to serve time in prison and it's hard on them.
Goldberg said he was sorry, apologized to the taxpayers and said he accepted responsibility. He has until Aug. 21 to turn himself in to a prison chosen by the Bureau of Prisons.
A handful of Goldberg's disgruntled clients attended, waiting to hear what Navarro would do because they objected to the plea bargain, viewing it as a sweetheart deal for Goldberg.
These were people who blamed Goldberg for ignoring their problems after signing them up as clients, who resented that they lost their homes because he didn't help them as promised in his smarmy television ads. He once said he signed up 200 new clients a month.
Denise Burnett's first words were "we won" because the judge gave Goldberg more than the 18 months in the plea bargain.
Arwyn Green, who lost his house in 2003, wanted Goldberg to get 10 years because "he destroyed my life for 10 years."
Susan Goodman was happy with the sentence, Ilene and Lawrence Pondel were not.
Goldberg was indicted Sept. 19, 2012, in a 14-count indictment alleging tax evasion for the years 2005 to 2008 and other counts involving hiding income and assets from the IRS. He pleaded guilty to tax evasion for 2008 and the other charges were dismissed. The charges involved both his personal taxes and the taxes for his law firm.
Based on a bankruptcy sanction case filed by Susan and Lonny Goodman, U.S. Bankruptcy Judge Mike Nakagawa referred Goldberg for investigation by the U.S. attorney, the Nevada secretary of state, the Nevada attorney general, the Clark County district attorney, the State Bar of Nevada and the office of the United States Trustee.
But just as with Al Capone, in the end the IRS brought Goldberg down. Not for being a bad lawyer, but for tax evasion.
The man was making millions but didn't want to pay his fair share.
Jane Ann Morrison's column appears Monday, Thursday and Saturday. Email her at Jane@reviewjournal.com or call her at 702-383-0275.