Nephew of Manson murder victim finishing documentary on stylist's life and death
August 10, 2016 - 3:44 pm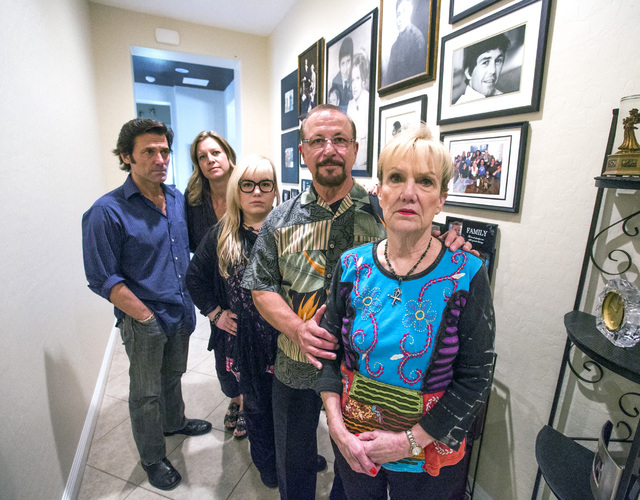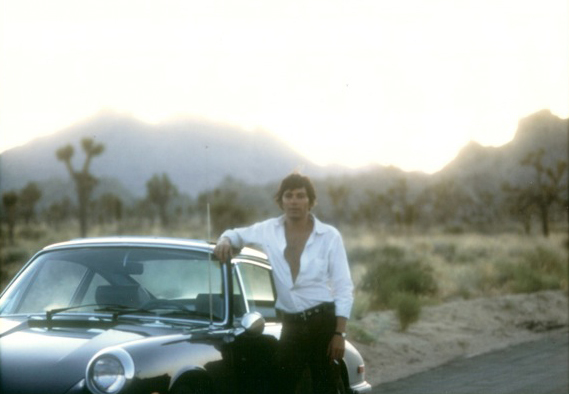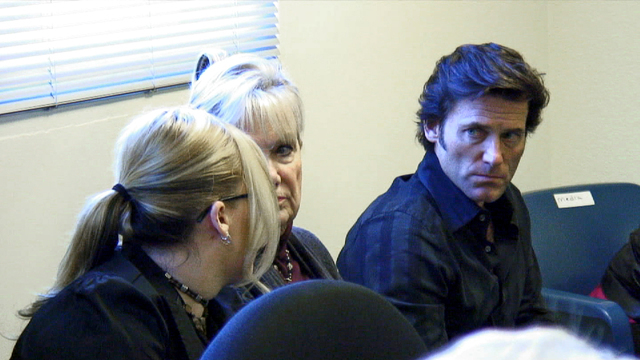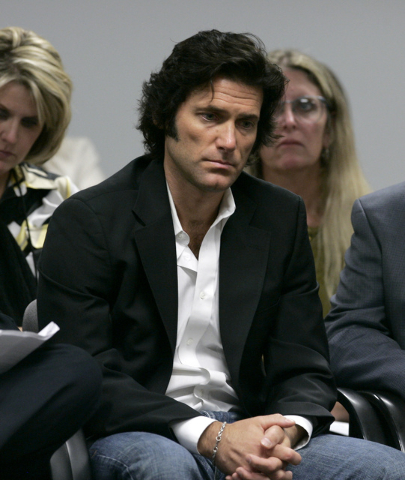 For more than 15 years, Anthony DiMaria has balanced acting and researching the horrendous murder of his uncle, Jay Sebring, by followers of Charles Manson 47 years ago.
DiMaria was only 3 at the time, and his memories of Sebring, who was 35 when he was killed, were of romping with Sebring when he visited the DiMaria family in Las Vegas.
One impact of the murder? "I sleep facing the bedroom door. I know that people can come in and slaughter me and the people I love," DiMaria said.
Many Americans had the same reaction after multiple murders ordered by Manson and executed by sycophants who did what he asked without question.
The murders of Sebring, pregnant actress Sharon Tate, coffee heiress Abigail Folger, her lover Wojciech Frykowski and teenager Steve Parent, who was there to visit the caretaker, shocked the world. My stories Sunday described the enduring pain the DiMaria family has suffered since losing Sebring.
In "The White Album," Joan Didion wrote, "Many people I know in Los Angeles believe that the Sixties ended abruptly on August 9, 1969, ended at the exact moment when word of the murders on Cielo Drive travelled like a brushfire through the community, and in a sense this is true."
When he was a freshman studying acting at the University of Southern California about 1985, DiMaria stumbled upon a book that portrayed Sebring negatively. He discovered many accounts were inaccurate.
"I started reading things I hadn't come across before. I felt at that time, as disturbing as it would be, I needed to know the truth. I started learning from original sources."
An article by Dominick Dunne, published in Vanity Fair in 2001, prompted DiMaria to make a documentary on his uncle. To tell the real story, not just of the gruesome murders, but of Sebring's joyful life and innovations as a hair designer.
To do this, he talked to more than 60 people, including his mother, Peggy DiMaria, Sebring's youngest sister, and her husband, Tony. His family supported him, knowing he would tell the real story with sensitivity and accuracy. Filming began in 2007.
The celebrities he interviewed included Robert Wagner, Dennis Hopper, Nancy Sinatra, Paul Anka, Quincy Jones, Andy Williams, Vidal Sassoon, Fred Segal, Dunne, Vic Damone, Sebring protege Joe Torrenueva, David Milch, Barbara Luna, Charles Champlin, Max Baer Jr., Bruce Lee's former wife, Linda Lee Cadwell; Stuart Whitman and Tate's sister Debra Tate. He also interviewed participants in the trial, including Manson co-prosecutor Stephen Kay and forensic specialist Dr. Michael Baden.
Lead prosecutor Vincent Bugliosi refused to be interviewed, DiMaria said.
The film is in post-production, finishing the final cut and securing clearances and rights.
For more than 15 years, the documentary overlapped DiMaria's acting career. He started as a sophomore at Bishop Gorman High School and studied his craft at the University of Southern California. He's worked in New York and Los Angeles over the years, including television roles in "Deadwood," "CSI," "The Sopranos" and "Ray Donovan."
DiMaria, 50, has a small speaking part in the current Woody Allen movie, "Cafe Society," now playing in Las Vegas.
When he's not acting, commuting between Los Angeles and Henderson, DiMaria works part-time in the DiMaria Studio salon on Warm Springs Road off the 215 Beltway. His parents, Peggy and Tony DiMaria, and his sisters, Christy and Mishele, all hairstylists, work there as well.
His documentary and his acting "are rooted in storytelling, they're not separate. Both are my lifelong endeavors," DiMaria said. "Both are examinations of the human spirit."
The human spirit could use some closer examination in today's troubled world, where violence and art walk together but seldom in sync.
Jane Ann Morrison's column runs Thursdays. Leave messages for her at 702-383-0275 or email jmorrison@reviewjournal.com. Find her on Twitter: @janeannmorrison.