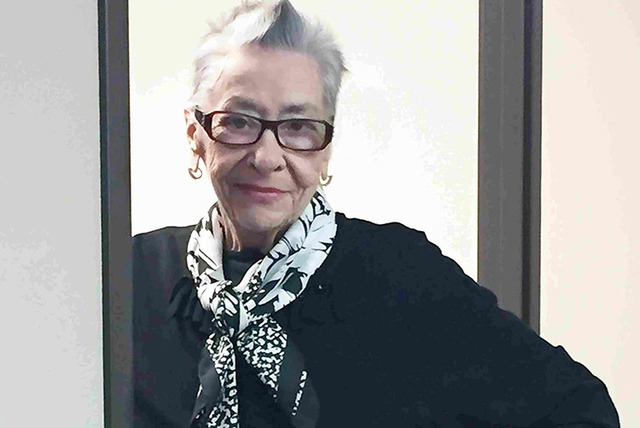 Before she died, Phyllis Frias created a trust to ensure the riches she and her husband, Charlie, built through their seven transportation companies returned to Southern Nevada.
The arrangements she made "are going to provide tens of millions of dollars over decades," said Las Vegas attorney John Mowbray, trustee of the Phyllis M. Frias Management Trust.
"She and Charlie came here with the clothes on their back and everything they made was made in this community," said her tax and trust attorney Jack Hanifan.
The trust is a continuation of the philanthropy Frias and her husband practiced before his death at 84 in 2006 and her death at age 80 on Oct. 31, Nevada Day.
After they succeeded, Hanifan said, "The highlight of her day was to figure out, 'Who am I going to help?'"
Three years ago, Frias learned that the 5-year-old daughter of the principal of the Charles and Phyllis Frias Elementary School had been diagnosed with acute lymphoblastic leukemia.
She told Mowbray to contact Principal Reece Oswalt and make sure Kendall would get the best treatment possible. She would pay all the medical bills.
Kendall's treatment began in October 2014 and ends next February. Today, the first-grader is happy and healthy.
Her father told me Tuesday, "She called me crying the day Kendall was diagnosed while my wife and I were in the hospital with Kendall. As she cried, she said she would take it away from Kendall and have it for herself if she could. The genuine care in her voice through the tears told me she meant it."
The story of how Charlie and Phyllis Frias moved from Texas in 1958 is a lovable kernel of Las Vegas history. On a visit here, they flipped a coin. Tails won. They stayed. And built the largest transportation company in Nevada.
Charlie worked at Nellis Air Force Base as a civilian and for his second job, drove a cab. Phyllis worked as a casino cashier. Four years later they bought the small cab company and she took over the bookkeeping.
Today, the company employs 2,500 people and includes five taxicab companies, a limousine company and an airport shuttle company.
Although the Friases were generous during their lifetimes, with her death, money will continue to flow to worthy causes dear to her heart — children's education being atop the list, feeding the homeless next.
Mowbray described her as "warm, generous, humble, quiet. In a way kind of introverted. She liked to work behind the scenes."
At the reception Nov. 18 following her funeral Mass, Mowbray said the speakers had a common theme. When she met women for the first time, Frias would "look them in the eye, then peel off her necklace and give it to them," Mowbray said.
Aside from specific bequests, no decision has been made about how the trust money will be distributed. But the childless couple made their passions known when they were both alive.
They built a fire station. They donated school buses. She would hand out $100 to a gaunt homeless man who looked hungry, but would figure an overweight man asking for help might be a scammer.
Their money flowed to Opportunity Village, the Metropolitan Police Department, The Smith Center for Performing Arts, Child Haven, The Shade Tree, the American Lung Association, Golden Gloves, the Las Vegas Rescue Mission, the University of Nevada, Las Vegas's Engineering College.
Their generosity was honored. Clark County named a park after her husband. An elementary school was named after both of them. Each year she paid to send fifth-graders from the school named after them to California for a day at Disneyland.
She was a spiritual person, "who wanted to help a good person who'd run into a wall," Mowbray said. "If you wanted to work hard and bootstrap yourself up, she was there."
If someone felt they were entitled, that was another story entirely.
In her book, "Frias with Love," Phyllis wrote, "God gave us tools and we did our best to use them wisely. As great a businessman as Charlie was, I think what stood out as some of his best achievements was the way Charlie would give back to our community."
Her book describes her enlistment in the U.S. Air Force in 1955, when she was 20. The next year, she met and married Charlie Frias, 13 years her senior, a civilian employee at Lackland Air Force Base in San Antonio. She wrote about the passion and depth of their feelings. But she also shared their poverty; they lived paycheck to paycheck.
If she were still alive, Phyllis Frias would likely be giving thanks for their 50-year marriage and the success that allowed them to help those who were deserving.
With her trust arrangements, others should be giving thanks to the Friases for decades.
Jane Ann Morrison's column runs Thursdays. Contact her at jmorrison@reviewjournal.com or 702-383-0275. Follow @janeannmorrison on Twitter.