Drama envelops Teachers Health Trust in Clark County
December 15, 2017 - 5:01 pm
Updated December 15, 2017 - 10:27 pm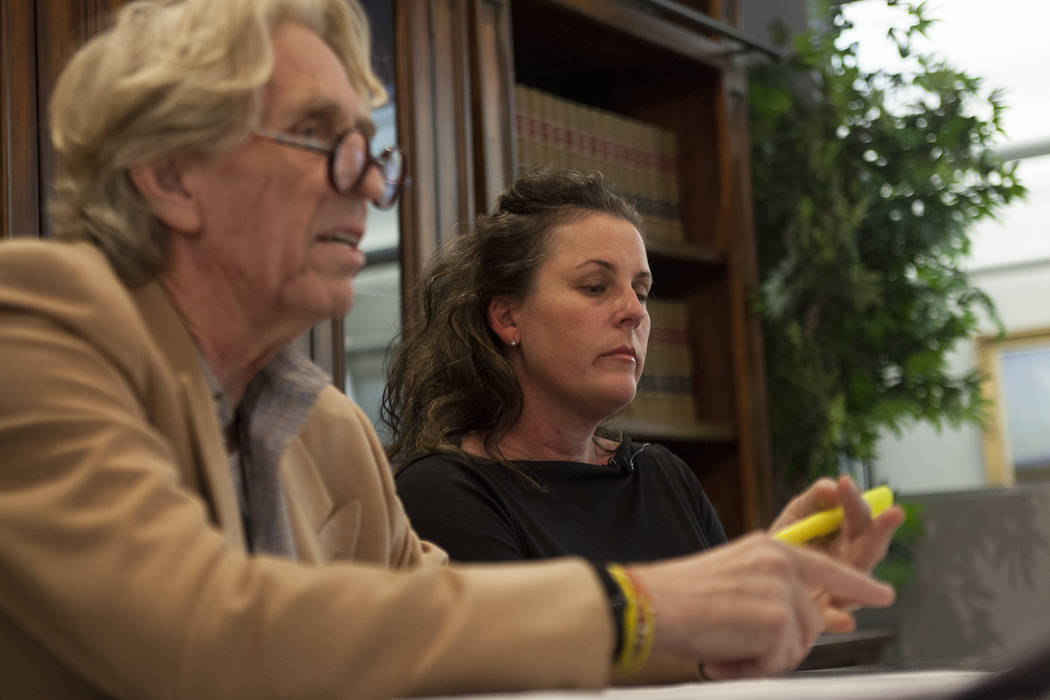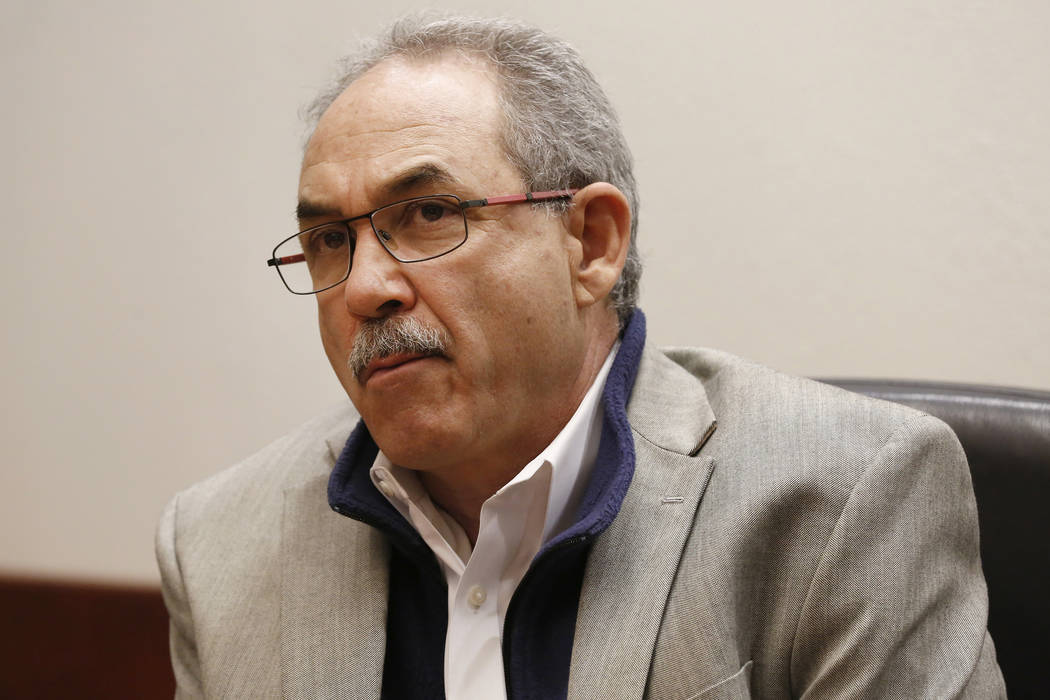 This could be the beginning of the end for the troubled Teachers Health Trust.
The health-care provider for thousands of teachers, psychologists and other Clark County School District employees now faces two legal battles, after employees filed a class-action lawsuit this week.
Following the unraveling drama is dizzying.
On one hand, there are so-called whistleblowers who claim they saw millions of dollars wasted, mainly paid out to WellHealth Quality Care — which manages the provider network for the trust — for lackluster work.
Those men — the trust's former executive team — were planning to sue the trust. They described questionable no-bid contracts and a Board of Trustees ruled primarily by teacher's union boss John Vellardita.
But the trust struck first. It filed a lawsuit containing juicy allegations, claiming that former CEO Gary Earl got so drunk at a gala that he had to be removed by security and that some team members made unauthorized purchases on company credit cards.
In a counterclaim, the ex-employees accused trust board Chairman Michael Steinbrink and Vellardita of spending $50,000 on an attorney to conduct a "bogus investigation" and start a smear campaign.
Cut to the School Board, which was receiving dozens of emails from frustrated teachers over unpaid medical bills about the same time all of this was unfolding.
Those emails range from complaints over unpaid medical bills to a claim that Vellardita bullied the trust board into signing the deal with WellHealth.
Now jump to Diana Goodsell, the face of many frustrated employees enrolled with trust insurance. She's not privy to the high-level politics — she's just fed up.
That's why Goodsell and others are suing the trust and WellHealth in a class-action lawsuit over unpaid medical bills and broken promises.
While the teachers union lobbied teachers to show up at the School Board meeting this week to demand a contract — one with higher health insurance contributions from the district — officials have been tight-lipped about the trust's situation. Multiple calls to a spokesperson have not been returned. Vellardita, who also did not return multiple calls, refused to comment on trust issues.
WellHealth has also declined to comment.
Another new wrinkle adds to the confusion. DaVita Medical Group, which purchased WellHealth in May, was purchased this month by Optum — a subsidiary of UnitedHealth Group.
That's the same UnitedHealth Group that owns UnitedHealthcare, which some teachers have blasted as an evil money-making corporation that's not as good as the Teachers Health Trust. Whether the purchase bolsters the school district's proposal to switch to UnitedHealthcare remains uncertain.
It's also unclear what the purchase means for the trust. An Optum spokesperson said in an email that it's premature to comment since the deal is still pending regulatory approval. If approved, DaVita would become part of Optum's OptumCare division, which works with more than 80 health plans to serve consumers through 30,000 physicians, according to a press release.
It's impossible to say who is to blame in this fiasco. Some teachers have made the fair point that the district has underfunded the trust for years.
But one thing's for certain — there's little trust left in the trust.
Contact Amelia Pak-Harvey at apak-harvey@reviewjournal.com or 702-383-4630. Follow @AmeliaPakHarvey on Twitter. On Education appears every other Saturday.
"I have a friend who was told by her doctor that he will not see Teachers Health Trust patients, because that would be like working for free." — Diana Goodsell, former CCSD school psychologist and one of the plaintiffs in class-action lawsuit against the trust and WellHealth