Cancer can't stop young Las Vegas man from helping others
Updated April 1, 2017 - 10:49 pm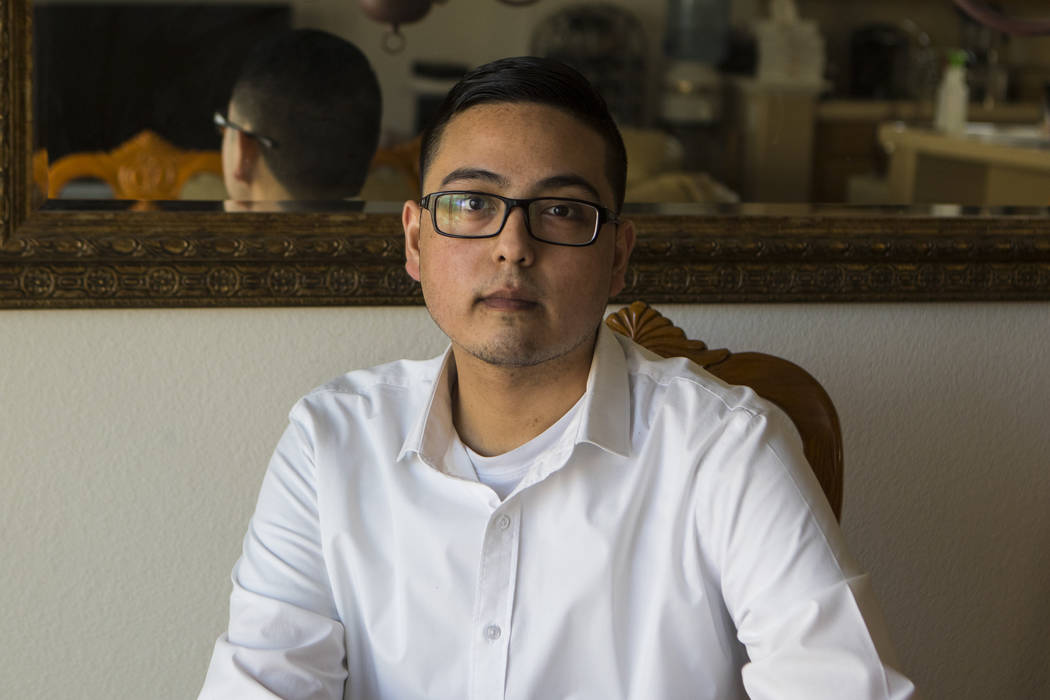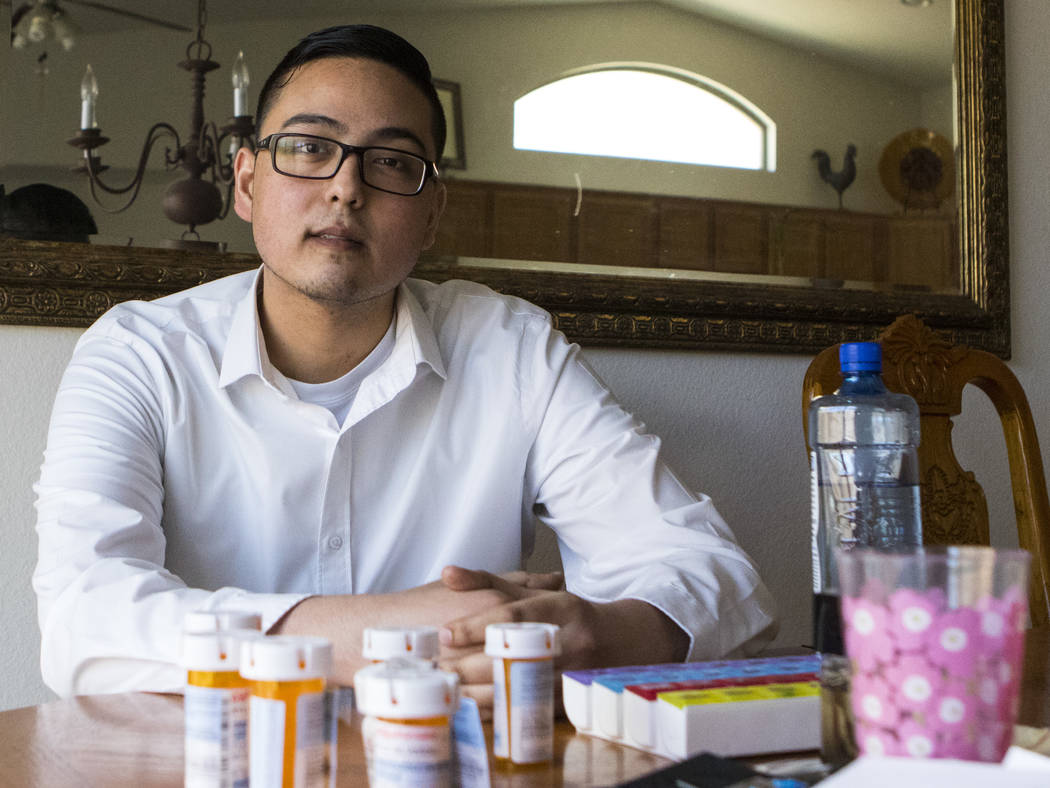 They sit on the kitchen table, bottles of prescription drugs and vitamins that 23-year-old Kyle Anthony Silveroli prays will help lengthen his life.
"In addition to chemo every two weeks, I take about 30 pills a day," he says, shaking a pill bottle in his hand.
Stage 4 colon cancer turned a young man who planned for a life of action — he'd just begun Army basic training when the disease was found in 2014 — into someone waiting to see scans showing whether he, or his cancerous enemy, is winning.
He still needs to live a life with purpose, which is why he invited me to his parents' Las Vegas home.
He can no longer protect Americans through military service, as he hoped, but Silveroli believes he can make a difference by putting a face on recent research that shows millennials — young people born between 1982 and 2004 — now have double the risk of colon cancer and quadruple the risk of rectal cancer compared with baby boomers.
"We can't ignore it," he says.
A 2015 study in JAMA Surgery predicted colon cancer cases will increase by 90 percent in people ages 20 to 34 by 2030. That research was supported by a 2017 American Cancer Society study.
While most of the nation's 135,000 cases of colorectal cancer still occur among people older than age 55, the share of cancer cases since 1990 involving younger adults has climbed from 14 percent to 29 percent for rectal cancer and from 12 percent to 17 percent for colon cancer. An estimated 50,260 people will die of the cancers this year.
"We need awareness now," says Silveroli's oncologist, Dr. Fadi Braiteh, who is also a researcher with Comprehensive Cancer Centers of Nevada. "I'm now dealing with more than 20 young people with colorectal cancer. If we don't get it early — as we didn't with Kyle — the prognosis isn't good."
The reasons for the colorectal cancer increase among young people are unknown. But researchers believe highly processed foods and prolonged obesity could be major factors.
Braiteh says family doctors can't assume rectal bleeding and pain aren't dangerous because of a patient's age. "Doctors and young people should assume bleeding and pain, along with changes in bowel movements, are dangerous until proven otherwise," he says.
Silveroli, a 2012 graduate of Desert Oasis High School, noticed he was losing a lot of weight — a symptom of colon cancer — before he reported to Fort Benning, Georgia. But he brushed off the loss and fatigue as outgrowths of an exercise regimen.
A month after he started basic training, Silveroli awoke with severe abdominal pain. Because tests found cancer spread throughout his body — only his brain was spared— surgery couldn't be done.
"I cried. I couldn't believe it."
Now aware he should have gone to the doctor well before dropping from 230 to 175 pounds, he advises people to play close attention to body changes.
Clinicians now debate whether screening for colorectal cancer should start earlier.
They believe widespread screening beginning at age 50 caused colon cancer rates among those 55 and older to fall since the mid-1980s. Precancerous polyps can be removed before they turn cancerous.
The 6-foot-3 Silveroli, who's handled chemotherapy well enough to gain weight and work part-time security at a casino club, knows he's lucky Braiteh has found a drug concoction that keeps him alive.
"I'm handling it OK. But I'd hate to see anybody else have to go through this. If you get it, you've got to catch it early."
Paul Harasim's column runs Sunday and Tuesday in the Nevada section and Monday in the Health section. Contact him at pharasim@reviewjournal.com or 702-387-5273. Follow @paulharasim on Twitter.
CASES RISING
Millennials, people born between 1982 and 2004, now have double the risk of colon cancer and quadruple the risk of rectal cancer compared with baby boomers.
For more information, visit www.cancer.org/latest-news/signs-and-symptoms-of-colon-cancer.html