Ex-commissioner Tom Collins' mother says honesty runs in her family
October 24, 2016 - 3:08 am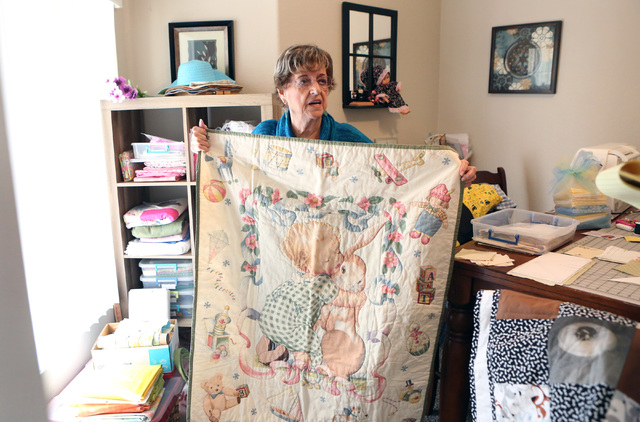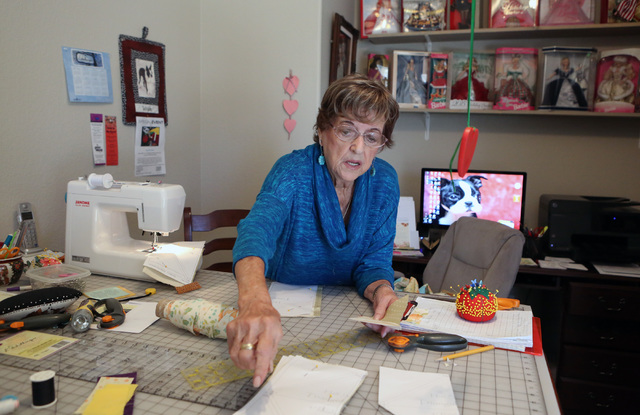 Nobody can accuse 86-year-old Loretta Eichelberger, the fiercely independent and petite mother of former Clark County Commissioner Tom Collins, of sitting back in her recliner and vegetating after retirement.
She has volunteered for two years as a teacher's assistant at an elementary school, made quilts and dresses for needy families in the U.S. and abroad, regularly taken driving trips of up to 2,000 miles by herself, self-published two genealogy books and almost completed an associate's degree.
And she'll campaign for Collins if he runs for mayor of North Las Vegas next year as he has indicated.
"I'll do my best to see that he gets there," she said.
I met this woman, who has four children, 10 grandchildren and 10 great-grandchildren, after she sent me an email suggesting that instead of people giving millions of dollars to candidates campaigning for office, the money could be better spent on needy families like the Conner family I recently had written about.
While she applauded Las Vegans for finding an apartment and clothes for Erica Conner and her three daughters, she said there were many families like the Conners in need of help. "There are too many rich people not helping the poor people," she said.
It wasn't until I visited her North Las Vegas home where her son Bruce also lives — "he lives with me, I don't live with him" — that I found out she was Collins' mother, her son by her first marriage.
She said she raised him to work hard, to care about those less fortunate and to be honest — that was the way she had been raised and the same way she raised all her children.
When I told her people still questioned why he abruptly resigned from his commissioner's position in August 2015 during the second half of his third and final term, she told me to ask him about it. He's honest, she said.
The reason he formally gave in writing for the resignation — "due to family matters" — is often one politicians in legal trouble use, so journalists were naturally suspicious, particularly in light of revelations that his personal email address had been blocked by county administrators after they said emails he sent were "inappropriate for the workplace."
Though his emails were full of insults, profanity and threats, Collins said that was no reason for him to resign. He said he regularly had sent those kind of emails in an effort to get things done in a slow-moving bureaucracy. He said family matters were, in fact, behind his resignation. He helped move his mother from Oklahoma last year.
"Since her husband had died, I helped convince her it was better to be close to family," he said.
And he also saw to it that his father, who has Parkinson's disease, moved from a rural area in Texas closer to a population center with comprehensive medical care.
Eichelberger, who remains on good terms with her ex-husband, said his neurological disease has worsened, requiring more attention. She also said that since her Vietnam veteran husband died she now enjoys living in a town with her sons.
While Collins says he may sometimes make mistakes — he pleaded no contest in January to a DUI in connection with a December car crash — he said he follows his mother's dictates on honesty.
"I own up to what I've done," he said. He said drinking at an event while fighting off the flu was a mistake. But he says he always keeps one thing in mind: "You can't trust a man who doesn't drink."
As Eichelberger stands near a raised garden Collins built, she recalled that last year's move to Las Vegas didn't mean she had to learn how to get around. She lived in Henderson or Las Vegas for 47 years before a 2005 move to Oklahoma.
"I try to make the most of life," she said. "Through my genealogical research, I found out I'm a third cousin twice removed of President Harry Truman. Isn't that something?"
Paul Harasim's column runs Sunday, Tuesday and Friday in the Nevada section and Monday in the Health section. Contact him at pharasim@reviewjournal.com or 702-387-5273. Follow @paulharasim on Twitter