How baby boomers can make money off their depreciating cars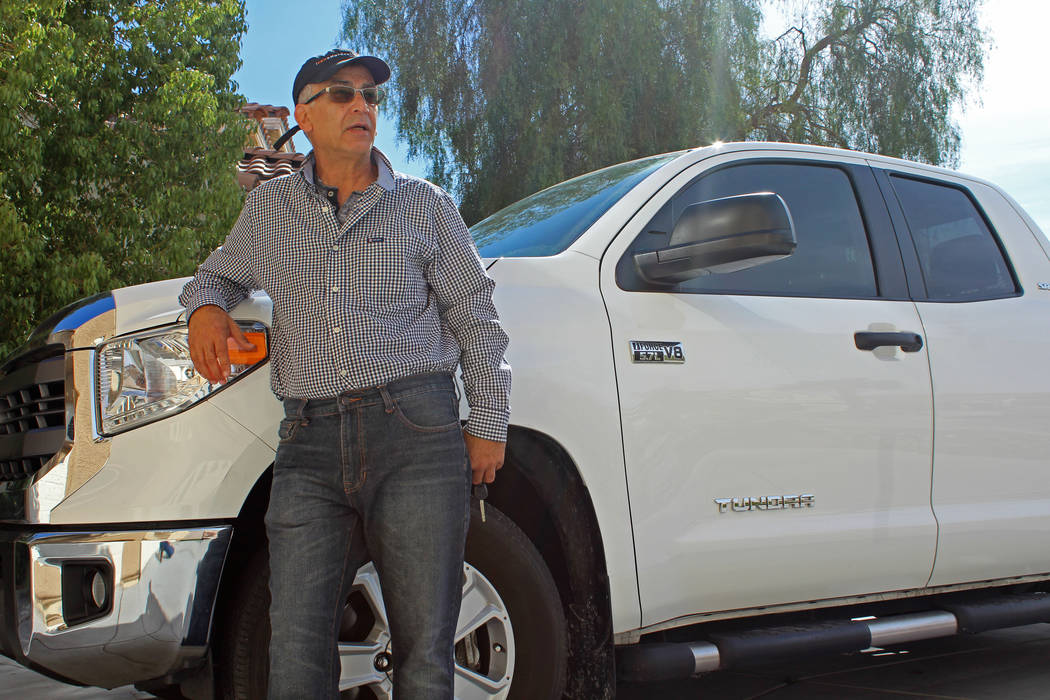 Rob Khadivian had heard about the sharing economy but never really paid much attention to it.
He'd read articles about people sharing their homes (Airbnb), but at age 62 the Vietnam veteran didn't see himself trying to find a new way to make a buck.
Retired after years of working in the insurance business, the baby boomer figured his retirement income, while not allowing him and his wife to regularly travel the world, would let them live out their lives in Las Vegas comfortably.
And then a friend told him about Turo, one of the nation's largest peer-to-peer car rental marketplaces. It is to transportation what Airbnb is to lodging.
"The more I thought about it, the more I realized it was a great idea," Khadivian said. "We have two vehicles so we could rent out one that would give us a little more spending money."
While making money on your car through the Turo website and app without doing much work sounds too good to be true — Khadivian has set rental prices and placed pictures on the website — Khadivian said over the past year it has worked out as promised.
During the past year, he's been making $500 to $700 a month, never renting out his 2017 Toyota Camry less than 10 times a month. He said he's gotten the most rentals when he's priced the car at $59 a day.
Turo does take 25 percent of revenue from every rental, but that covers insurance and the cost to list car on the app.
If he can get $110 a day for his late model Toyota Tundra pickup, he'll rent that, too.
"That's my baby, so I have to get top dollar for it," he said.
Even the two accidents renters had with his Camry didn't sour him on his decision to try it.
"The insurance Turo provides took care of everything," he said. "The biggest hassle, of course, was having the car in the shop."
Christin Discipio, a spokeswoman for California-based Turo, said the company founded in 2009 as RelayRides and rebranded as Turo in 2015 now has 120,000 cars listed on its marketplace. Cars must be 2005 or newer.
In 2016, she said the company, which does business in more than 4,700 cities, had a combined total of 2.3 million owners and renters, up from fewer than 1 million in 2015. Owners often make more than their car payments through rentals. Would-be renters are screened by Turo.
Statistics show Turo renters pay about 35 percent less than they would through a car agency for a similar model.
Luxury models that often can't be rented through rental agencies, such as a $145,000 Tesla Model X, have been rented through Turo for $900 for three days.
Khadivian said renters appreciate avoiding the rental-car shuttle bus ride and waiting in a line to pick up their ride.
"Sometimes I pick them up at the airport or they'll come to the house by Uber and pick up the car," he said. "The peer-to-peer concept of working out arrangements for picking up and getting it back works out very well. "
Khadivian says people mostly ask him if he's OK with the risk involved in such transactions.
He says Turo has a $1 million liability insurance policy that covers drivers while they're renting your car. It covers coverage of your vehicle, the driver and roadside assistance.
"I've found that in the peer-to-peer relationship, people really care about your car," he said.
Still, he understands that if people have an emotional attachment to their vehicles, they might not want to let strangers drive them.
"As I said, if I don't get top dollar for my truck, I won't rent it," he said.
Paul Harasim's column runs Sunday and Tuesday in the Nevada section and Monday in the Health section. Contact him at pharasim@reviewjournal.com or 702-387-5273. Follow @paulharasim on Twitter.