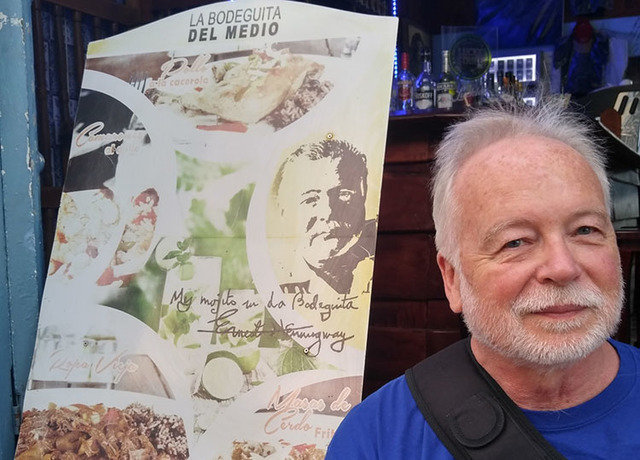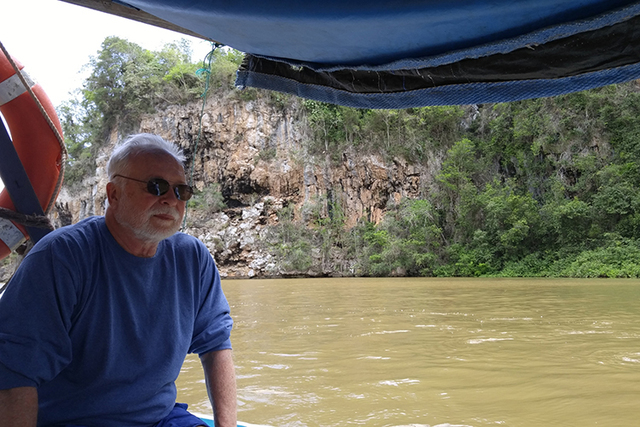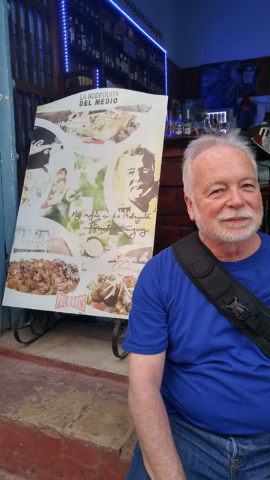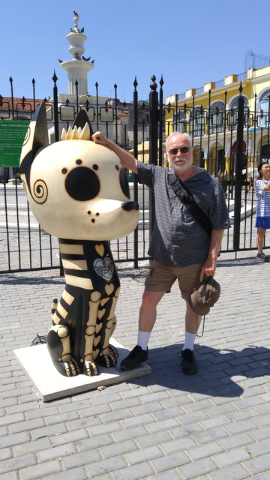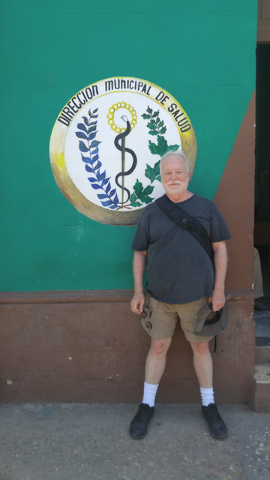 Unless I've missed something, no one in Las Vegas has ever said — at least publicly — that Dr. Joe Iser, the head of the Southern Nevada Health District, has gotten ahead because of his looks.
But in Havana, Cuba, well, that's another story.
The good doctor admits that when he recently vacationed in the country where where long lines for everything are the norm, it didn't hurt to bear a resemblance to Ernest Hemingway, the late American writer who spent much of his life in Cuba and whose haunts remain tourism draws.
"There was a long line at this bar Hemingway frequented and a bouncer saw I looked like him and yelled, 'Hemingway, come on in,'" Iser recalled. "I wouldn't have gotten in otherwise. It helped me throughout the country."
Even though Iser told the truth at the watering hole — the only relation he had to the author who donated his Nobel Prize for literature to Cuba was an English course reading of the "The Old Man and the Sea" — he wasn't kicked out.
"I found Cubans very well-mannered," he said.
As befits a man who studied at the University of London School of Hygiene and Tropical Medicine, Iser took the time to find out that the communist government was doing its best to make mosquitoes in Cuba well-mannered.
Actually, they were doing their best to kill them.
President Raul Castro had called up more than 9,000 soldiers to help eradicate the Aedes aegypti, the mosquito that carries the dangerous Zika, dengue, yellow fever and chikungunya infectious diseases.
Unlike Brazil and other nations in the Caribbean, Cuba didn't have its first case of locally contracted Zika until March 15.
A common sight in crumbling neighborhoods, Iser said, is a fumigation truck trailed by white smoke. Public health workers go door to door turning flower pots upside down, urging people to prevent standing water after rainstorms.
"They don't leave cans and tires outside for mosquitoes to breed in — you just don't see that," said Iser, who was never bitten by a mosquito in Cuba. "One time we couldn't get into a bank because they were fumigating it."
Not long after Iser oversaw a recent health district board meeting, he noted that there have now been six cases of the Zika virus found in Las Vegas. All the people were exposed overseas.
The Zika virus can cause brain damage in infants born to infected mothers.
Iser said the Aedes aegypti mosquito that carries Zika has not been found in Southern Nevada. If the mosquito does move here, he says it will be "a day biter, unlike the normal mosquitoes here, which bite … at dawn and dusk."
What Iser didn't want to do, he said, is make his visit to Cuba an investigation of the authoritarian regime's public health model. He said he wanted to see Cuba before the promised improved relations between Cuba and the United States turned it into a modern tourist destination.
President Barack Obama visited Havana in March, announcing that a decades-long American embargo of Cuba would soon end. Though Iser had to take a charter group flight, commercial flights to Cuba for tourists are expected to begin in the fall.
Iser found Cuba's socialist revolution remains largely untouched by the digital revolution's focus on speed. In an online era, Cuba remains a stand-in-line society for everything from food to toothpaste.
While Iser loved the beautifully restored old cars of the 1950s that dotted the streets — he saw few new cars — he hated to see widespread poverty that had many people wearing worn-out clothing.
"One of the things people asked for was clothes," he said. "That has been a difficult thing for them to get. When we had clothes we didn't have to take back, we would give them to people."
Iser suspects Hemingway, who wrote that "there is nothing noble in being superior to your fellow men," would have fought the U.S. embargo of Cuba.
"Why could we trade with communist China and not Cuba?" Iser asked. "All we did is hurt the average person."
Paul Harasim's column runs Sunday, Tuesday and Friday in the Nevada section and Thursday in the Life section. Contact him at pharasim@reviewjournal.com or 702-387-5273. Follow @paulharasim on Twitter.